619EI VS 619DSRI
A Tale of Two Bridges
In effective communication systems, the space between central operators and mobile users in the field is occupied by infrastructure made up of robust links and repeaters. Building and managing this infrastructure demands specially designed equipment that organizations can rely on – even in the toughest conditions.
Omnitronics' 619 range of audio bridges can standardize the way your organization interconnects radio equipment, in spite of who manufactured them or the bands they operate in. With the sheer range of manufacturers and products in use, providing ultimate interoperability can be a seemingly difficult task. Yet with Omnitronics' 619 range, devices are manufacturer-neutral, ensuring interface with all existing and future equipment.
The 619SRI and the 619EI audio bridges each offer their own benefits and ensure that organizations have the right equipment for their application.
619EI
Pathway to Interoperability
Designed for basic applications,
the innovative 619

EI

 audio bridge
is an easy-to-install and configure solution that provides 4-wire bridging facilities on all ports. A highly flexible piece of equipment, its six ports allows multiple configuration combinations and can be used in a wide range of hardware and software scenarios, including:
HF/VHF/UHF radio networks
Audio bearer systems
Modem splitters/combiners
Public address systems
Audio bridges allow interoperability capabilities.
The 619EI also has a number of features that ensure seamless integration with new and existing systems. The 12VDC power source has an optional DC jack or two-part screw terminal connection, while the 1RU 19-inch housing slims the bridge's profile, helping overcome those integration issues. The need for other testing equipment is also removed though the use of an LED level meter, ensuring a simple setup of internal audio levels.
With its low cost and low power consumption, the 619EI has proved popular around the world with more than 10,000 units sold to date. If you are looking for interoperability at an affordable rate, check out the easy to install 619EI.
619DSRI
Bigger is Always Better
The cutting-edge 619

DSRI
 can ensure better audio performance, enhanced functionality and easier interfacing and configuration with its technological edge. It offers a mode for bridging radio transceivers – whether mobile or base operated – no matter their manufactory or frequency, ensuring interoperability functions for your system.
For organizations that need to switch between communications structures to fit specific scenarios, the 619DSRI can pre-configure groups and network structures – allowing operators to seamlessly switch as operational needs change. It can also auto steer voice calls to sub networks using CTCSS or tone signaling.
Rather than spend on additional hardware, the 619DSRI can embed a high level of interoperability into your network. Along with the flexibility, the audio bridge can enhance organizational effectiveness and reduce overall maintenance costs.
Audio Bridge
Choosing the Best Audio Bridge
Both audio bridges are excellent when it comes to embedding interoperability into your network. The
619
DSRI, with its ability to pre-configure to meet operational needs and and provide auto steering to voice calls, is more applicable to larger, more complex systems.
For organizations with less intensive needs, the 619EI allows them to experience full interoperability at a lower cost. Aspects such as the LED level meter and the single 1RU 19″ enclosure ensures that the 619EI is easy to install, use and monitor.
If you are still unsure of which product is the best fit for you, make sure you take a look at our Audio Bridging whitepaper and talk to one of the experts at Omnitronics. With over 40 years worth of experience designing and developing communications equipment, we can help you choose the right product for your application.
Tetra
Tait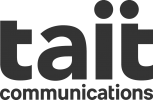 P25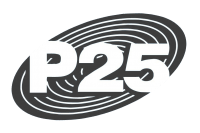 NXDN
Nexedge
Motorola

Kenwood

IDAS

Icom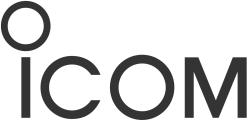 Hytera
Harris

DMR
Damm