Allcan Omnitronics Canada Distributor
Allcan Now Omnitronics Distributor
Dispatch & RoIP for Marine VHF Radio
Dispatch & RoIP for Marine VHF Radio
Over 1,200 Licensed Resellers in Canada
Omnitronics

is Pleased to Announce that Allcan Distributors is Joining Their Global Reseller & Distributor Network
A leading Canadian provider of industrial wireless communications products and components, Allcan Distributors, formalizes distribution of Omnitronics Radio over IP, Interoperability and Radio Dispatch.
With over 1,200 Licensed Resellers across Canada, the Edmonton, Alberta based organization comprises a vast network of qualified and trained communications professionals all over the country.
A solid foundation in communications equipment and services across Oil & Gas, Mining, Transportation, Operations & Logistics, Construction, Security and Healthcare, the Canadian communications specialist is adding Omnitronics Radio over IP technology, Interoperability and Radio Dispatch Systems to their portfolio. Staff and Reseller training on the Omnitronics suite of products and systems commenced in August 2020 and will continue in 2021 to give on-the-ground staff a solid background and expertise on all things Omnitronics .
"I am very pleased to formally welcome Allcan Distributors to the Omnitronics Global Network and give their Resellers and their clients access to communications technology that has stood the test of time operating 24/7 in the control centers and radio infrastructures of some of the world's most vital organizations, "says Jean-Paul Maas, Omnitronics VP Americas.
"Allcan is thrilled to assist Omnitronics in bringing their products to the Canadian market. […] a world leader for over 40 years in the design, manufacture and supply of mission critical radio management systems, […] their products are a great fit for Allcan's growing distribution role in Canada's ever-changing radio communications landscape." Adds Rudy Dyck, CEO of Allcan Distributors.
Omnitronics systems and products are available from Resellers working with Allcan Distributors effective immediately.
Enterprise Radio Dispatch Management
omnicore
The Easy to Use and Flexible Stand-Alone Dispatch Software. Deploy in the Cloud, on Site, or in a Data Center.
We'll find the perfect system for your individual needs.
Success Stories
Radio Dispatch Case Studies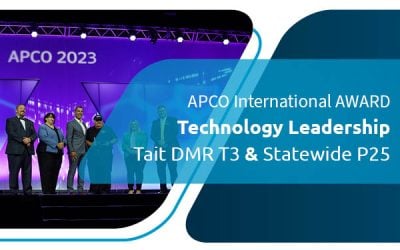 Omnitronics omnicore Dispatch Technology Wins Prestigious APCO International Technology Leadership Award with Tait DMR T3 Integration into the Illinois Statewide Motorola Starcom21 P25 Network.Omnitronics omnicore Dispatch Technology Wins Prestigious APCO...
read more