Solutions for Digital & Analog Networks
Whether you using digital radio technologies such as DMR, IDAS, MotoTRBO, Nexedge, P25 or Tetra, or you require IP connectivity for your analog networks, we have the solution for you.
Flyer
Interoperability Gateways
Interconnect different radios reliably and fast. 
Typical Applications
Interoperability Gateways provide a means of creating a wide variety of network connections to facilitate interoperability across frequency bands, making sure your organization can communicate efficiently.
Cross-banding disparate radios
Increasing interoperability is the core application of interoperability gateway. Connecting multi-site networks, whether they carry equipment from different manufacturers or on different frequency bands, is the most common usage scenario. Radios in any band are able to be interconnected, including HF, VHF, UHF, Airband, Marineband, P25 and Trunked.*
Rebanding and narrowbanding
Many organizations have faced challenges with new regulations requiring the rebanding of radios onto a narrower frequency. Using an interoperability gateway simplifies this process, allowing you to install new equipment over a period of time rather than all at once. The gateway lets new and legacy units run in parallel, meaning there's no downtime in the changeover.
Network reconfiguration on demand
Some radio networks require reconfiguration, however traditionally the process has been somewhat complicated. With an interoperability gateway, it's possible to preconfigure various link paths that can easily be activated over an RF link or IP network.
Linking pagers to modern radio protocols
While they may not be as common as they once were, in some organizations pagers are still a popular and efficient means of communication. Interoperability with modern radio technologies isn't assured with the ageing devices, but an interoperability gateway can connect them easily.
Automatic steering
Interoperability Gateways can be configured to re-route incoming transmissions based on a defined event. For example, in hazardous environments where a failed network could present a significant danger, gateways can automatically steer communications to a backup system.
Fast link keying
Designed to eliminate long delays in CTCSS-controlled multi-hop links, a fast CTCSS mode is incorporated into the 619DSRI for input signals.
White Paper
Audio Bridging: Real-World Applications
Audio Bridging provides a uniform way of interconnecting radio equipment from different manufacturers and in different frequency bands. Typically this is done at the repeater remote site to provide multiple paths within a single radio network. However, with advances in technology a vast array of additional applications are possible.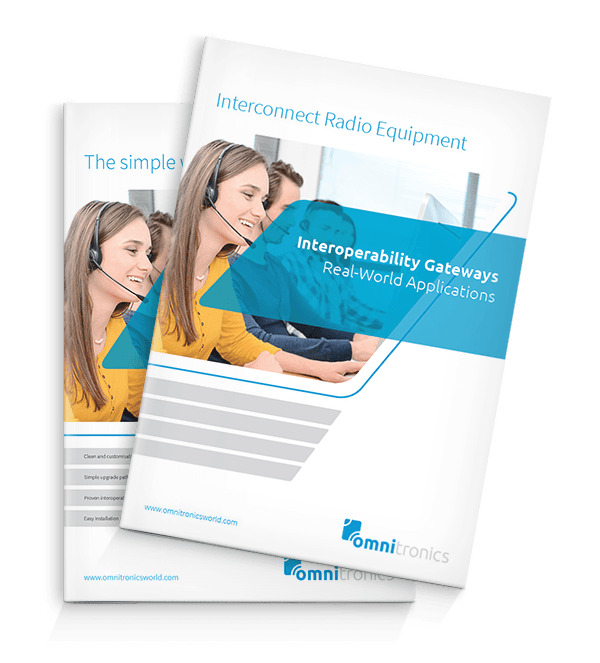 Ultimate Reliability
Omnitronics Interoperability Gateways have been built for reliability and toughness, with a number of clients reporting using the devices for over 20 years.
We'll find the perfect system for your individual needs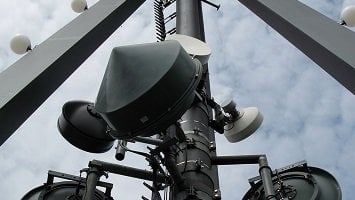 When teams need to exchange information over different radio bands, these disparities introduce obstacles that are impossible to overcome unless departments have the right technology. Audio bridging enables multiple teams using disparate brand-name radios or radio...
read more