619DSRI Overview


Smart, flexible and dynamic. A highly configurable gateway that allows you to connect in more ways than ever before.
619DSRI Overview



Updated to match the modern front panel
Overview
619DSRI Radio Interoperability Gateway
Setting a new standard in audio bridging, the 619DSRI radio interoperability gateway provides enhanced audio performance, increased functionality and simplified interfacing and application configuration. The 619DSRI gives the communications integrator powerful features that can be used to substantially increase the effectiveness of new and existing radio networks using dynamic configuration.
Cross Banding
Easily bridge (or cross band) a number of different radio transceivers (mobile or base), regardless of manufacturer or frequency band.
Configurable Groups
Pre-configure different user groups and network structures to suit various operational scenarios then switch to the appropriate structure according to operational needs.
Ultimate Flexibility
Provide a method of auto steering voice calls to different sub-networks using either CTCSS or tone signalling.
Quite simply, the 619DSRI is the most cost effective method of interconnecting multiple radios on the market and is equally effective in commercial applications such as Utilities, Transport and Resources as it is in Public Safety.
Features
Smart, Flexible and Dynamic
On-the-fly
Dynamic linking & auto path steering
Smart Tone Signalling
Automated actions using CTCSS & inband tones
Web Configuration
Easy set up, management & diagnostics over IP
Quickly Link & Re-group
Combine & connect users & agencies on demand
Interoperability Interface
Flexible, easy & safe connection to analog & digital radios
Remote Control Over the Air
Instant changes from a DTMF handset
Benefits
Why Choose the 619DSRI Radio Interoperability Gateway?
Time Saving
Saves considerable time and effort in interfacing disparate radio equipment
Efficient Operations
Improves organizational effectiveness by allowing networks to be re-configured to meet operational needs
Easy Expansion
Significantly reduces the cost of adding additional hardware to your existing setup
Lower Costs
Reduces maintenance costs by enabling remote diagnosis and configuration of repeater equipment
Flyer
619DSRI
The smart, flexible and dynamic interoperability gateway
619DSRI Use Cases
Connect in More Ways
Fast Keying a Repeater when using CTCSS

Eliminate Race Conditions

Auto Path Steering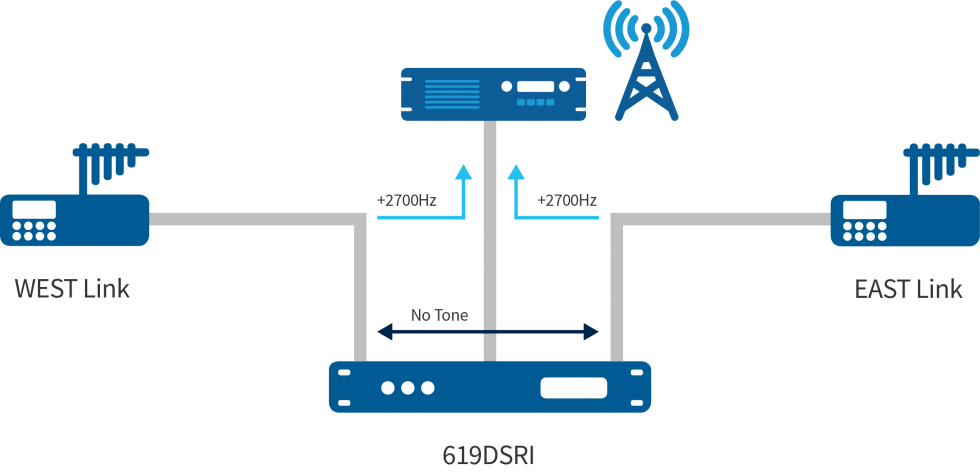 Connecting a Convention Channel to DMR or NXDN Trunking
 Remote Control Linking / Patching

Multiple Transceivers w Flexible Patch Groups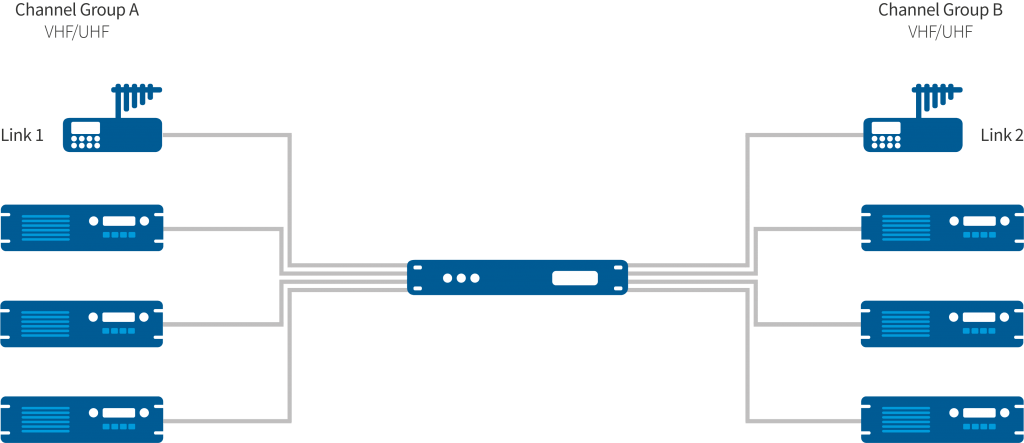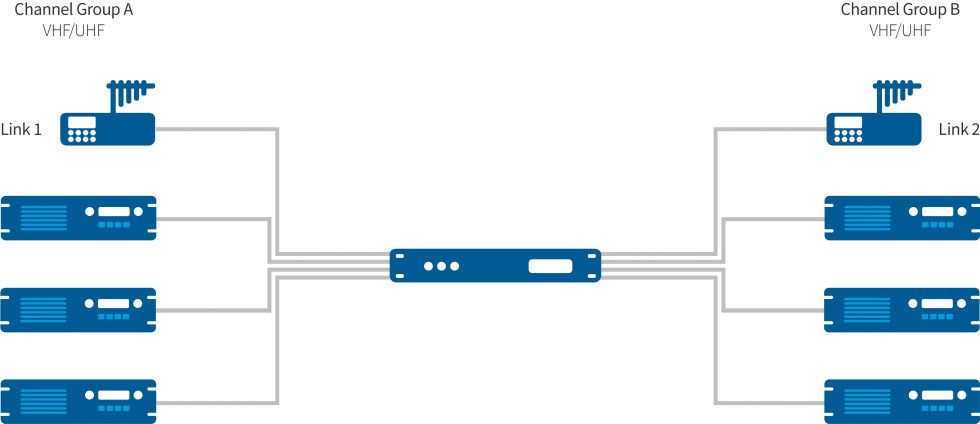 Connecting Airband or Marine Radio to DMR or NXDN

Technical Specifications
What is Included?
Feature

Number of Ports
8
Power Supply
12 Vdc @ 300mA
4-Wire Configuration E&M
Software
Detect/Generate
DTMF, CTCSS, Inband, Selcall
Input/Output
Digital: 8 in/2 out
Analog: 2 in
Web Configuration/Firmware Upgrade
Included
Front Panel Control
Included
Real-Time Remote Control
Included
We'll find the perfect system for your individual needs.
Alberta Health Services (AHS) is Canada's first and largest provincewide, fully-integrated health system, responsible for delivering...
read more
Tetra
Tait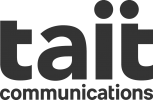 P25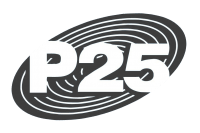 NXDN
Nexedge
Motorola

Kenwood

IDAS

Icom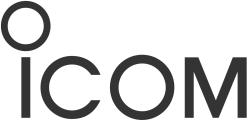 Hytera
Harris

DMR
Damm