P25



Dispatch and Networking Solutions for P25 Radios
Radio Standard
Project 25
Developed by the Association of Public Safety Communications Officials International (APCO), P25 is a radio standard that is the preferred choice for many public safety organizations for ensuring inter-agency cooperation.
Omnitronics has worked directly with a number of P25 radio manufacturers including Eclipse, ICOM, Kenwood, Simoco and Tait to develop a P25 interface that ensures interoperability and provides users with optimal network choice.
Whilst P25 systems may not be the best fit for all organizations, there are many benefits of utilizing this standard – the main one being improved interoperability. Since P25 is an open standard, multiple protocols (both analog and digital) and manufacturers can be used on the same network. This is a major benefit especially for those organizations within the public safety sector, as different agencies and neighbouring jurisdictions can communicate with each other even if they have purchased their equipment from different manufacturers. This level of interoperability lead to some of the other benefits of P25 CSSI, such as flexibility and cost-effectiveness, as organizations now have more options to select the best equipment for their operation. Any manufacturer that provides a CSSI interface to P25 standards can connect to Omnitronics Dispatch, further reinforcing the benefits of enhanced interoperability and flexibility within the P25 standard. Our dispatch powerhouse, omnicore has a choice of networking options as well that further adds compatibility.
P25 is not only cost efficient because of its flexibility, but also has enhanced spectrum efficiency. Phase 2 of P25 provides two effective channels per 12.5khz bandwidth, and is backwards compatible with Phase 1 radios. This allows phase 2 radio users to operate on a phase 1 network. Some implementation costs can be reduced with utilizing P25 as well. Not only can the flexibility of P25 assist businesses to stay on budget, however some implementation costs can be reduced when utilising a P25 system, such as vocoders not needing to be located at each dispatch operator position, rather at the gateway itself.
Network Diagram
omniGate P25 CSSI Radio Over IP Gateway
Connecting multiple dispatch console using a single CSSI connection.
White Paper
Which Dispatch Solution?
With the large variety of dispatch consoles and solutions out there, not to mention the differing protocols and technologies, choosing the best dispatch console for your organization can be a confusing process.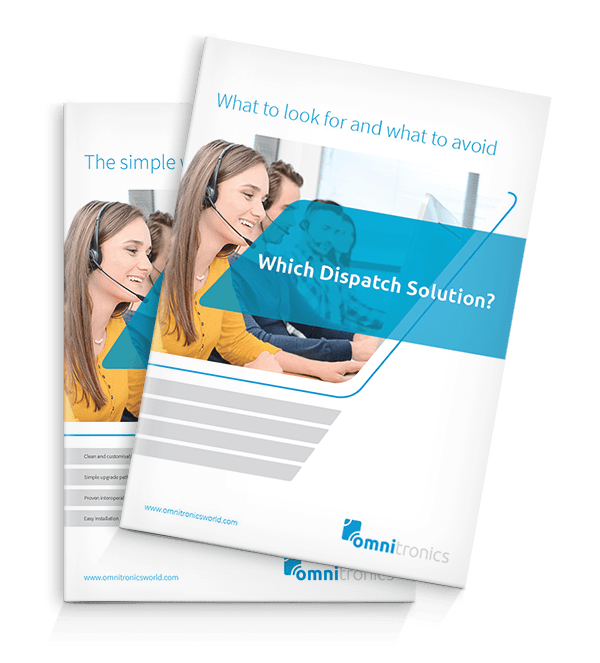 So much choice can be confusing and that's where
Omnitronics
can help. We have worked directly with many of the above Radio Manufacturers to create the Digital Radio Gateways that can interconnect them into one common network.
By using this approach, a
number of benefits
are achieved by P25 users:
Cost Savings  due to the P25 vocoder being centrally located at the gateway not at each dispatch operator position.
Multiple protocols (both analog and digital) and manufacturers can be used on the same network.
Radios can be accessed simultaneously by a Mixture of Dispatch Consoles.
The cost and complexity of the Dispatch GUI is reduced by loading time critical and proprietary functions to the Gateway.
Organizations have the flexibility to Change Protocols or Radio Manufacturers.
3rd Party Integrators such as IP Voice Recorders can interface to the

Omnitronics

network, not all the differing interfaces.
Choice of networking options to ensure network flexibility and resilience.
Omnitronics has developed a range of interfaces for differing P25 manufacturers, including both proprietary and P25 standard features.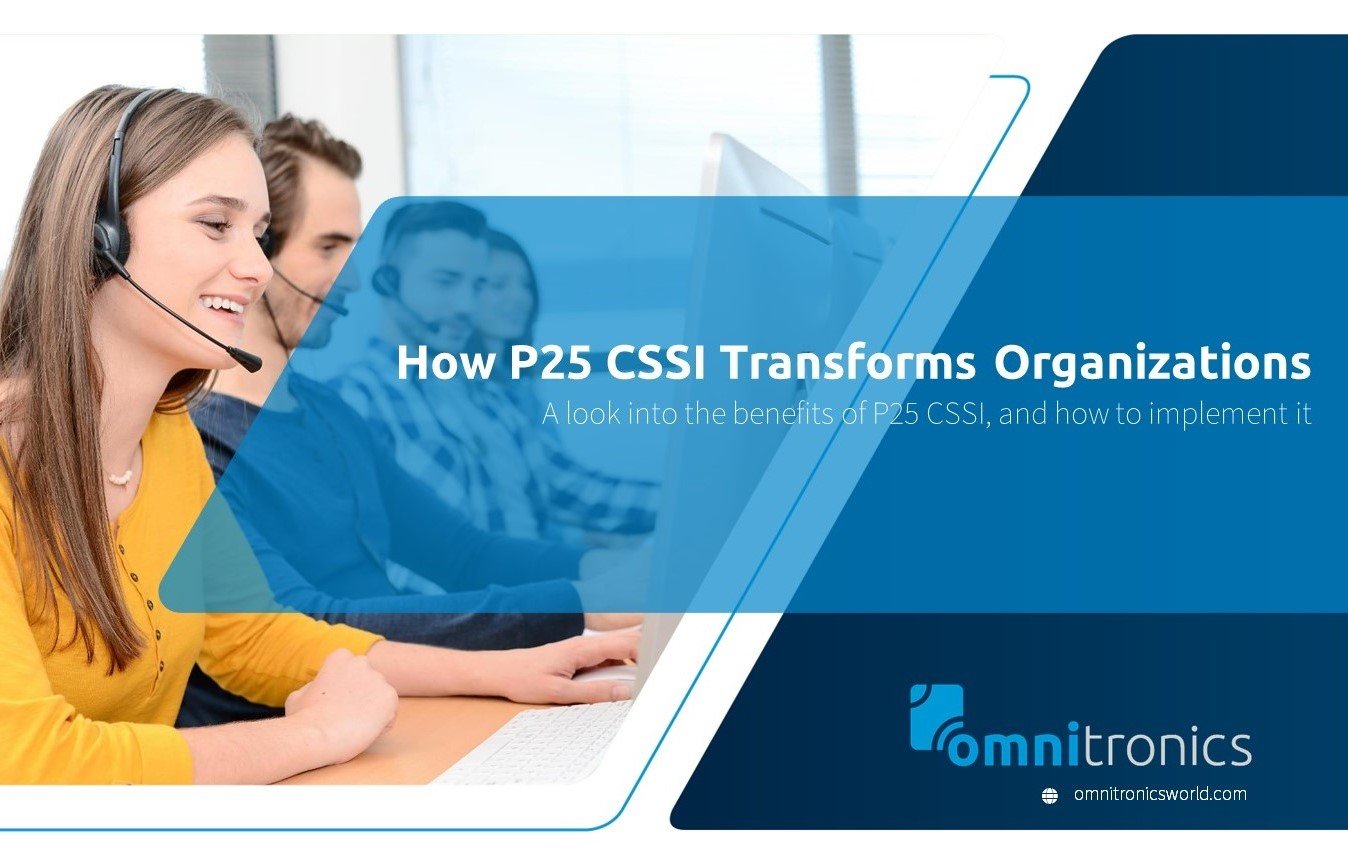 On-Demand Video
Benefits of P25 CSSI
Find out how P25 CSSI can be used to interconnect separate radio technologies, how to save $$ with the right gateway, and what features are available in dispatch consoles.
Why Choose
Omnitronics

for your P25 Dispatch
We have variety of Dispatch Solutions for you to choose from:

omnicore Express Dispatch  Console | Simple to use touch-screen console for small to medium organizations. No server required.
omnicore Essentials Radio Dispatch Software | A complete Digital Radio Management System that includes all the functions of Express but with added features, more channels and more operator licenses to suit medium to large organizations.
omnicore Enterprise Dispatch | The Quantum Leap in Scalable Enterprise Dispatch c

an be hosted on site, in the cloud or data center and is the Dispatch solution for large organizations. 

Our consoles include a large range of useful features such as Call Recording, SIP  Telephony and Emergency Management.
Integration with Advanced Location Services.
High Customizability to support simple or advanced screen configurations, relative to your needs.
We work with you on system design to ensure your needs are met including customizations if required.
Ongoing Support Options including upgrades to with the latest features.
We'll find the perfect system for your individual needs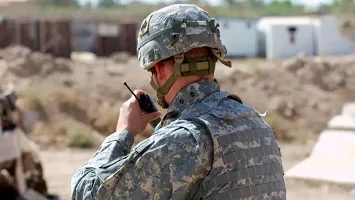 The Florida National Guard installed a Tait P25 system. As part of the upgrade, they also installed
Omnitroni ...
read more