Eventide Overview



 Technology Integration
Eventide NexLog DX
 Omnitronics provides a technology  integration with Eventide – connecting our range of dispatch solutions with their NexLog DX-Suite of communications recorders.
The Eventide IP-based NexLog recorders are specifically designed for mission critical voice and data in 24/7 operations across dispatch, air traffic management, emergency call-taking and other important communications environments. When combined with Omnitronics gateways, the Eventide NexLog recorders are able to monitor and record radio call information, location information and voice by direct IP connection.
Radio call and location information is known as metadata and includes PTT ID, Talk Group ID, Caller ID, GPS location and more for a range of radio integrations. Once a connection between a gateway and a NexLog recorder is configured, all key metadata in and out of the gateway is transmitted seamlessly to the Eventide NexLog recorder where it is logged. The ability to log metadata, in addition to the voice, provides for more effective and useful recall and generates quality information for business analytics and forensics alike.
Featured Integration
NexLog Recording System with MediaWorks PLUS Software
Security
Multi-tier security system
Metadata Integration
Including PTT ID, Talk Group ID and Caller ID
Incident Reconstruction
To get the complete picture
Dispatch Solutions
NexLog 740 DX and 840 DX Recorders are Compatible With our Full Suite of Dispatch Solutions
Flyer
NexLog Communications Recorders
Advanced Recording Solutions for Mission-Critical Environments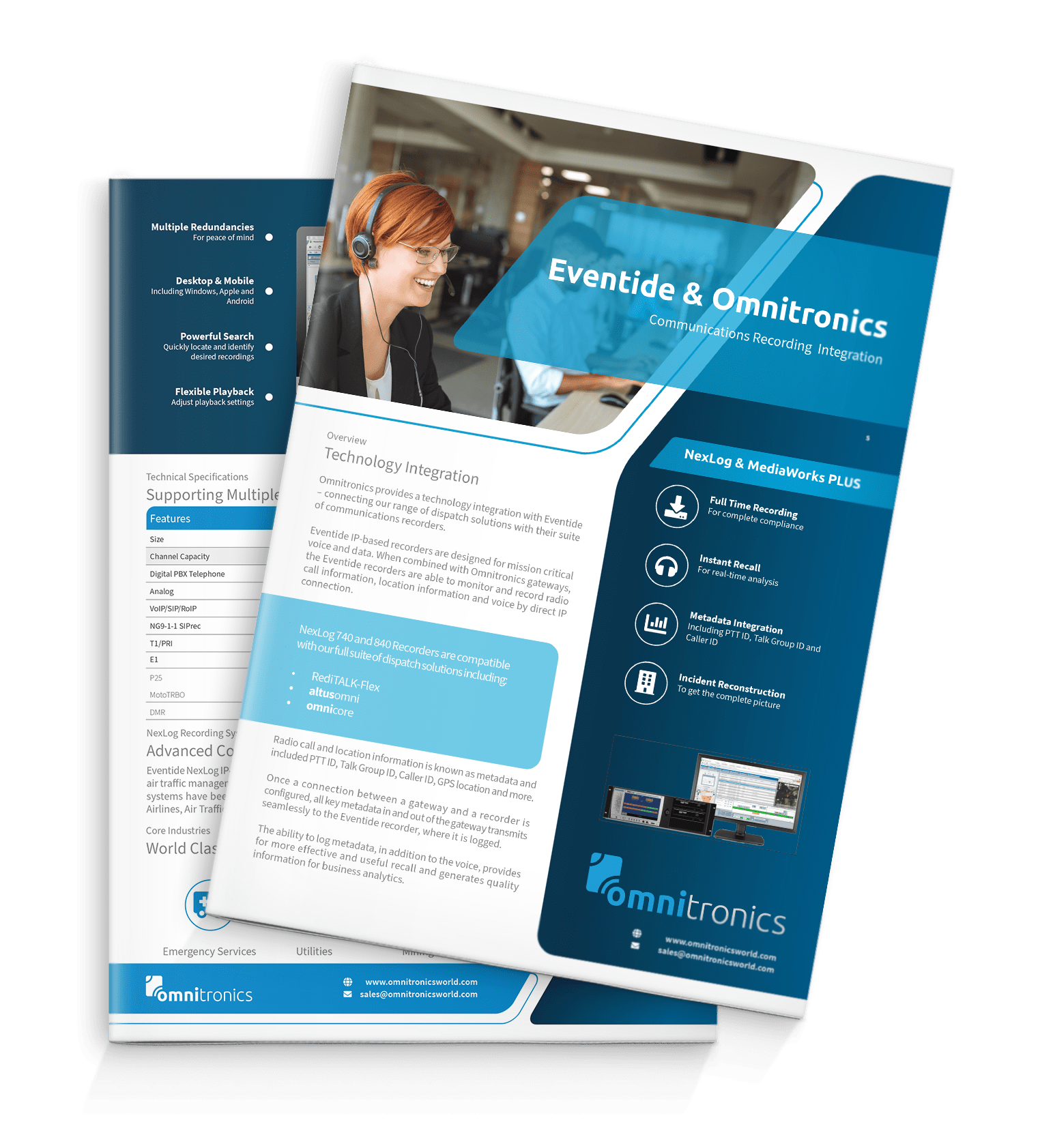 Gateway
Damm Tetra Recording
The Omnitronics TetraGatewayDM allows recording up to 32 Talk Paths on Damm Tetra Networks to Eventide Recording solutions.
Eventide NexLog Communications Recorders offer outstanding flexibility and ease of use, with the choice of a convenient touch-screen front panel and/or secure browser-based remote software accessible from any modern connected device (Windows PC, Windows tablet, Apple MAC, Apple iPad, Apple iPhone, Android tablet, or Android smartphone).
NexLog recording systems capture and archive media from a wide range of communications systems including E9-1-1 PSAPs, Next Gen IP-Based 9-1-1 systems, P25 radio, DMR radio, Mototrbo radio, Dimetra IP and other radio systems, Dispatch Consoles, ATC/ATM Systems, Radio over IP (RoIP) networks, VoIP telephones, digital PBX telephones, analog sources, PC Screens and much more. The resulting recordings are available immediately for instant recall, forensic replay, incident reconstruction, burn to CD, and export.
Call records are stored in a state-of-the-art SQL relational database, and NexLog recorders feature an embedded Linux operating system for maximum reliability and compatibility with your existing network infrastructure.
Eventide NexLog 840 DX
4U rack-mountable system with a plethora of customization options.
Eventide NexLog 740 DX
3U rack-mountable system with many configuration options to for your needs.
Eventide DX VM
Deployable on client-provided ESXi and computer resources.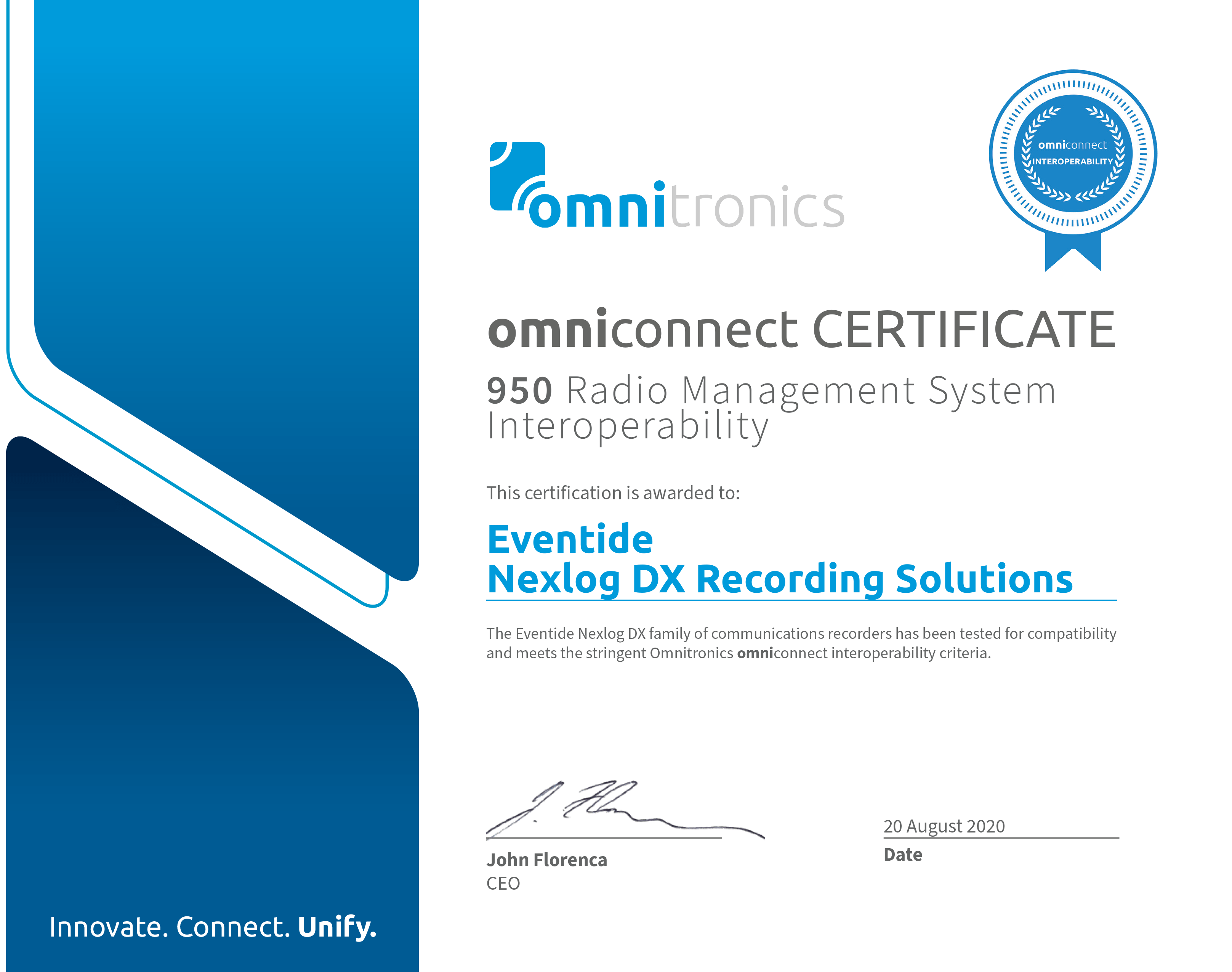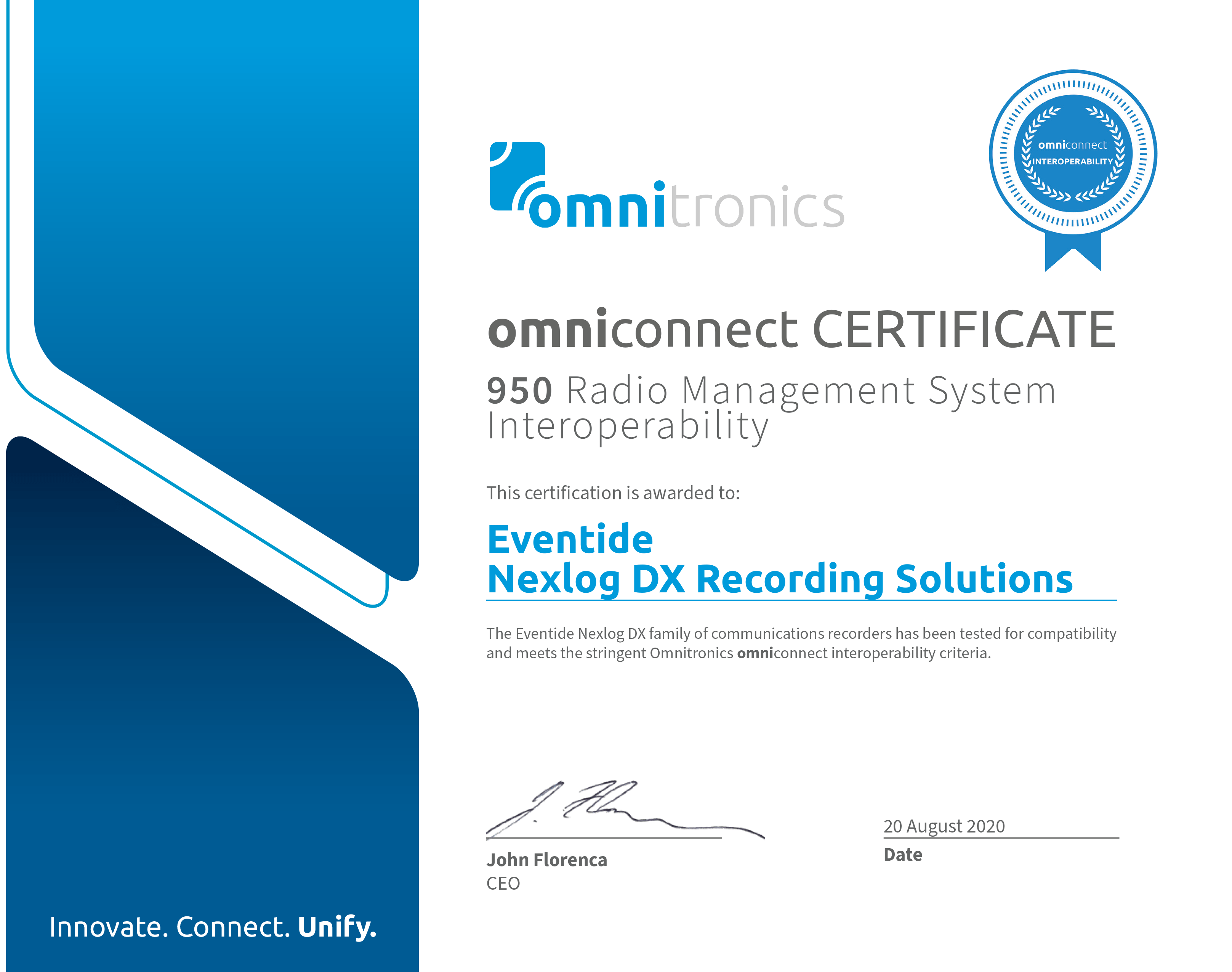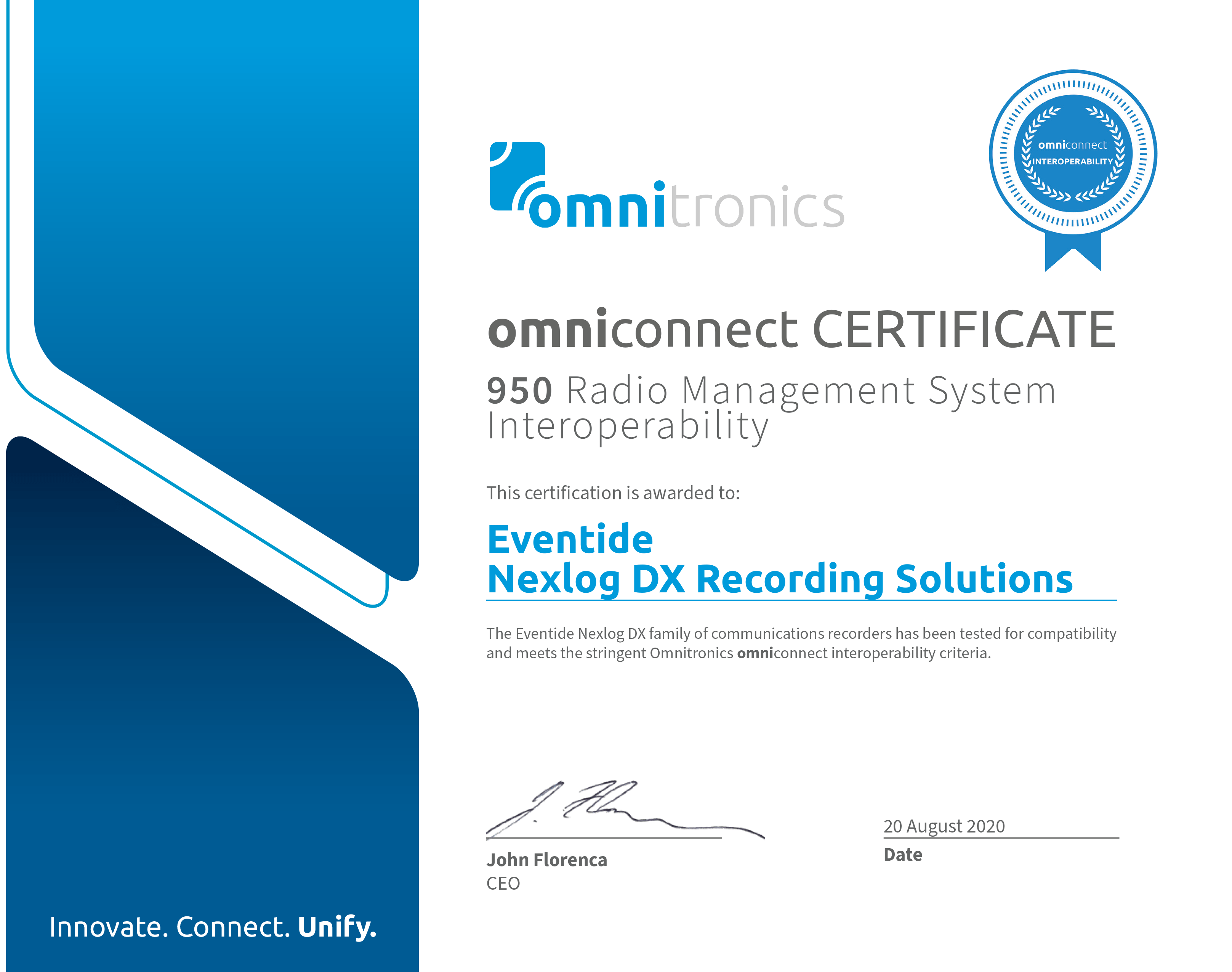 The Eventide NexLog IP-based communications recorders are specifically designed for Mission Critical 24/7 operation in dispatch, air traffic management, emergency call-taking and other important communications environments. Over 6,000 recording systems have been deployed deployed in more than 50 countries for Public Safety, Health, Transportation Networks, Airlines, Air Traffic Control Centers, Utilities, Oil & Gas, Mining, Government, Military and more.
We'll find the perfect system for your individual needs.
We're ecstatic to announce that Team Omnitronics will be showcasing omnicore Dispatch at Comms Connect Melbourne on 18 & 19 October....
read more
Tetra
Tait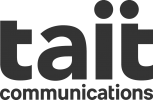 P25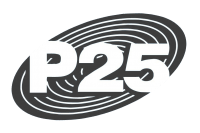 NXDN
Nexedge
Motorola

Kenwood

IDAS

Icom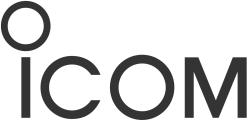 Hytera
Harris

DMR
Damm