Case Study
IP Improves Vessel Traffic Service (VTS) in Middle East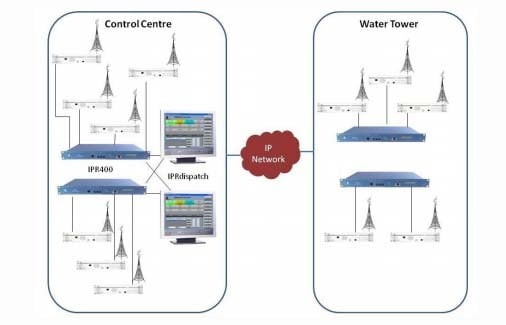 A large port in the Middle East has upgraded their radio communications network to IP to increase the reliability, efficiency and safety of their operations.
Customer Profile
Middle Eastern Port Authority
Application
Wide Area Radio Dispatch and Control Over IP
Products Used
IPR400 Radio Gateway
IPRdispatch Console
Business Benefits
Improved Response To Emergency Situations
The Challenge
To Provide Navigational Advice To A Large Number Of Vessels
Providing navigational advice to a large number of vessels can be challenging. Originally operating with separate radios for each channel, the port authority wished to combine operations at two separate locations onto one simple to use dispatch system.
The Solution
To Operate On Four Independent Channels Simultaneously.
Both locations are connected via IP with one control centre. This centre operates 7 base stations at the primary location and 5 base stations at the secondary location. Using the user‐friendly, Microsoft Windows based IPRdispatch software, operators are able to remotely access all 12 Spectra MX800 base stations including remote channel change. Each of the base stations are connected by IPR400 RoIP adaptors. With four ports available on each device, the IPR400 can operate on four independent channels simultaneously.
Conclusion
To Improve The Efficiency And Reliability Of Their Vessel Traffic Service
By using an IP based dispatch system and network, the port has been able to improve the efficiency and reliability of their Vessel Traffic Service over a wide area. In addition, the system is easily expandable for future growth.
Thanks to our international systems integrator for taking the time to understand the customer's requirements and implementing a solution that meets those needs.
Case Studies
Similar Success Stories
In collaboration with Transas, Omnitronics has installed a number of DX‐64 Systems to manage voice communications across the 700km+.. ...
read more
DX-Altus Port Hedland Port Authority Commissions DX-Altus and AltoServicing the mineral rich Pilbara region of Western Australia, Port...
read more
We'll find the perfect system for your individual needs.