Increasing response times with Computer Aided Dispatch
Faster Response Times
Universities & Education Providers
When the safety of staff and students is at risk, there is no second-guessing, only the fastest response time is the best response time. Are you operating your own campus security system in a State where Response Time Laws apply? Then you will be interested to hear that a major New York based University was recently able to half their security response time from 12min to 6min by implementing RediTALK-Flex as their dispatch system of choice. 
Best of all, RediTALK-FLex offers full transparency on the real-time location of security team members, with each radio user displayed on the map with PTT-from-map functionality.
Often campus security systems have evolved and grown over time, meaning that different types of radios from a variety of manufacturers were added to the network at different points in time. Not a problem with Omnitronics, all dispatch systems come with omniconnect interoperability included as standard. 
We'll find the perfect system upgrade for you.
Bringing the Power of Digital Radio to Dispatch Operators
Our radio dispatch consoles promise power, interoperability and most importantly offer immense flexibility and compatibility with your existing systems.
White Paper
VoIP for Radio Networks
Radio over IP (RoIP) adds significant value to Radio Networks. This White Paper explores the many benefits of this technology and discusses the range of differing applications in which it can be used.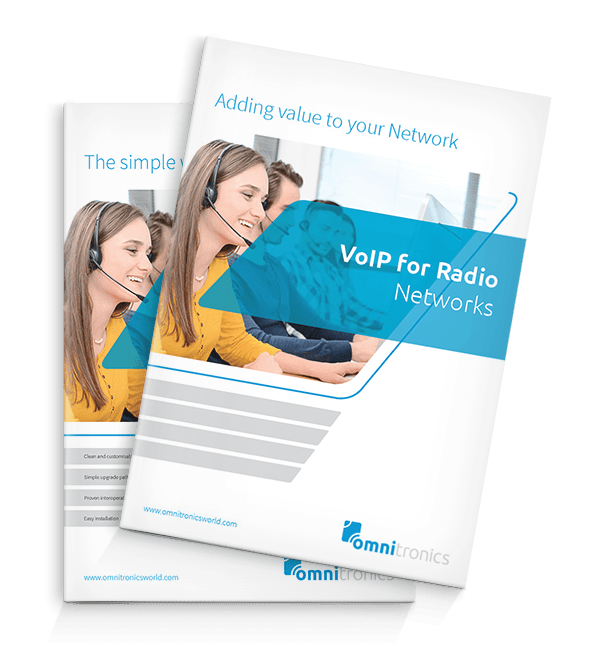 A leading security and facility services company in North America provide specialized retail security to more than 1,000 shopping centers. Every day, over 200,000 of their professionals head to work prepared to secure and care for the people and businesses in their...
read more