Communications technology is at the heart of an effective sea rescue operation. Radio network failures can pose serious risks to those in need of help.
Omnitronics offers simple radio dispatch solutions that enable multiple units to communicate seamlessly. Delivering easy-to-use features that enable users to direct and receive distress alerts, our technology enables marine rescue volunteers to operate to the best of their abilities.
Essential Solutions
Dispatch to Suit Any Operation
There are three systems that provide the functions sea rescue teams require – the altusomni, omnicore and RediTALK-Flex.
Omnitronics Dispatch is built on RoIP technology, enabling multiple large teams using VHF Marine Band or other protocols to communicate over one network. Built for redundancy in the face of unprecedented disruptions, the system provides the 24/7 reliability sea rescue teams need.
One key feature omnicore delivers is Rapid Recall. This tool automatically records all incoming transmissions from in-field sea rescue teams, allowing operators to play back an entire call or a segment to gather pertinent details. The ability to create different workgroups within the one system makes it easy for volunteer operators to manage multiple regions.
RediTALK-Flex, which is ideal for smaller teams, provides a similar feature to Rapid Recall – Call History & Playback. The function logs every inbound and outbound call to individuals and groups, showing which ones operators missed, answered and initiated. Calls are logged chronologically, meaning the latest calls are listed first. However, users can change this setting at their own discretion.
Another useful feature is Channel Change, which is available in both products. The tool enables operators to send commands that switch radio channels and initiate queries that specify which channels radios are accessing. At a higher level, operators can switch one radio or transceiver to another channel.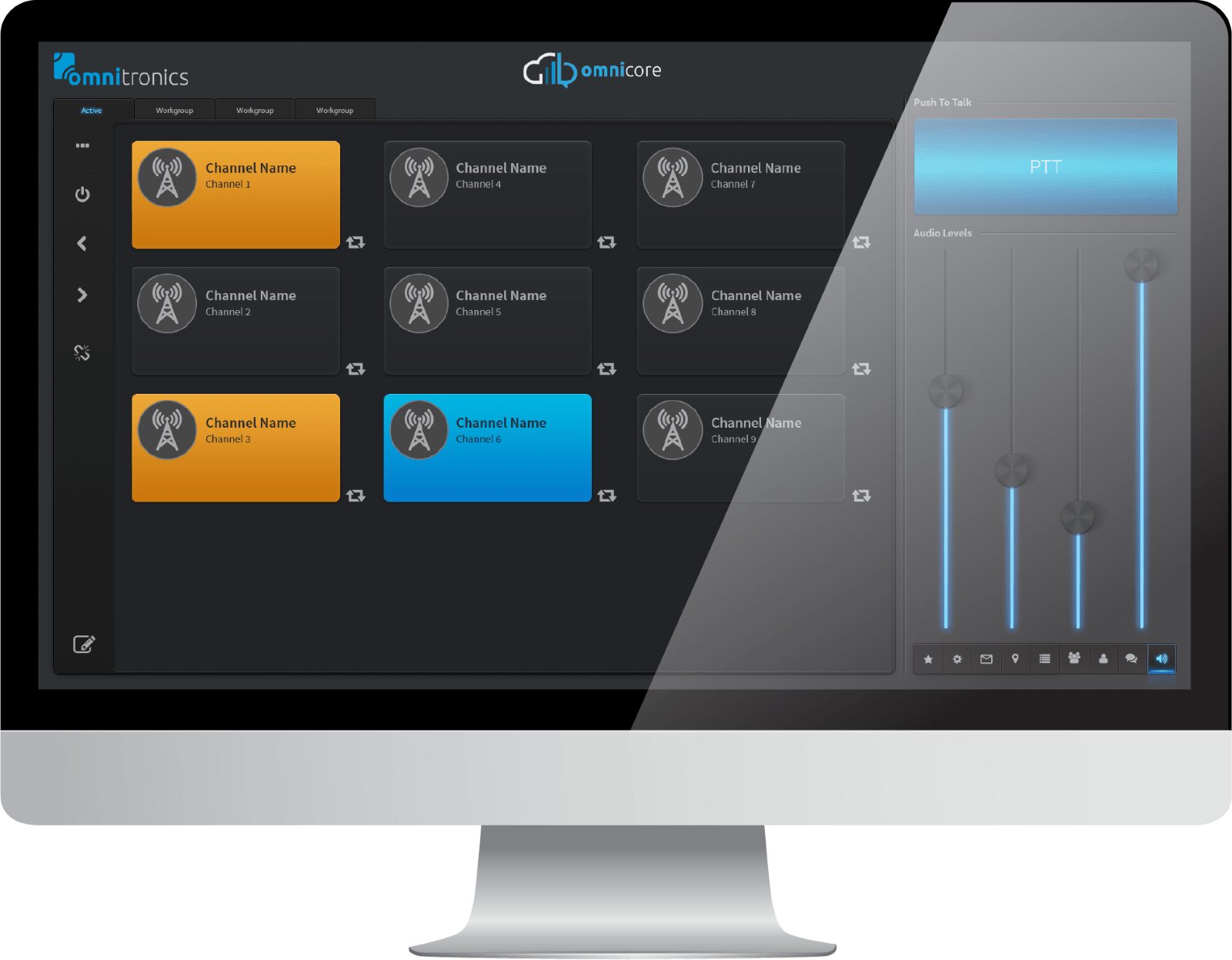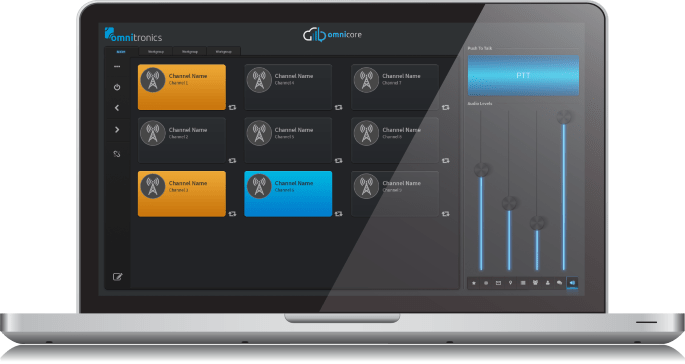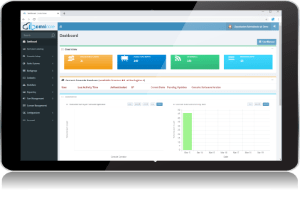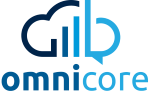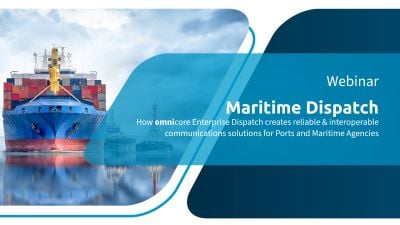 Webinar
Maritime Dispatch
How omnicore Enterprise Dispatch creates reliable & interoperable communications solutions for Ports and Maritime Agencies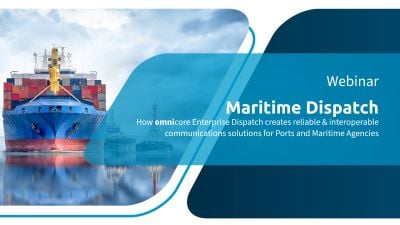 Webinar
Maritime Dispatch
How omnicore Enterprise Dispatch creates reliable & interoperable communications solutions for Ports and Maritime Agencies
White Paper
VoIP for Radio Networks
Radio over IP (RoIP) adds significant value to Radio Networks. This White Paper explores the many benefits of this technology and discusses the range of differing applications in which it can be used.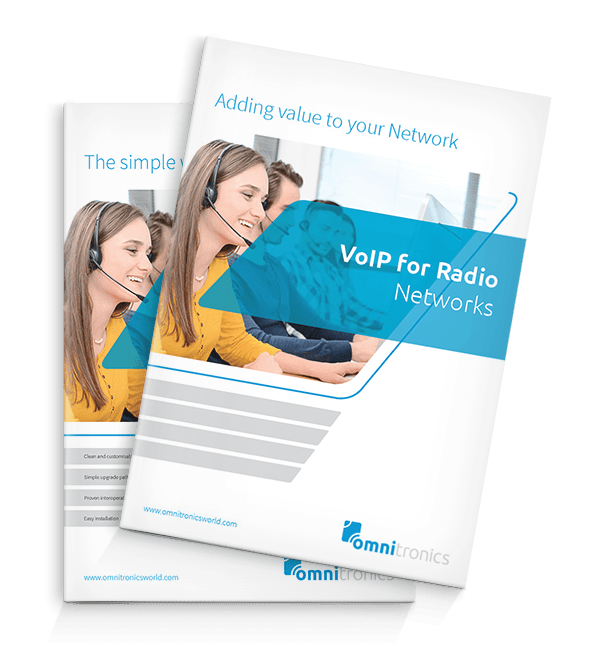 Ease of Use
Minimal Training
Many sea rescue teams consist of volunteers. This means organizations do not have the resources to train personnel on complex technologies. This obstacle obligates sea rescue leaders to procure systems that are intuitive and easy to navigate.
RediTALK-Flex, altusomni and omnicore guide new dispatch operators through their features. Whether operators want to initiate group calls or use location ID functions, both solutions possess navigable interfaces that make it easy for staff to easily reach key functions.
Of course, no dispatcher is the same. Each person prefers a specific layout through which to access necessary tools. To accommodate user desires, Omnitronics radio dispatch systems enable dispatchers to customize and configure the user interface. Personnel can move and lock windows into specific positions and make them "float" on-screen if they so wish.
For those using machines with touchscreens, RediTALK-Flex, omnicore and altusomni deliver full compatibility. This is a convenient feature for those who prefer working with tablets.
Real-Life Examples
Putting Omnitronics Radio Dispatch Systems in Practice
The aforementioned features imbue sea rescue communications with flexibility and redundancy.
For instance, a state-wide marine rescue operation upgraded its digital radio management system to the DX-Altus. The purpose of the initiative was to enable the organisation's multiple volunteer groups to communicate with each other over the same network. The DX-Altus system is located at two central headquarters, allowing operators to monitor local waters and provide support to remote units around the clock.
The radio base stations were interconnected through IPR100 and IPR400 Radio over IP (RoIP) Gateways. As opposed to using radio links, leased lines or satellites to establish networks for repeater sites, RoIP uses available web communication assets to link radio users with repeater sites. This reduces radio network maintenance costs as well as establishes a resilient infrastructure over which sea rescue teams can communicate.
Setting up an IPR architecture doesn't require a lot of time and resources. Every location that has an Ethernet port can become a part of the network. Even remote volunteer dispatchers can set up IPR100 or IPR400 gateways in their homes.
A similar solution was implemented at a private sea rescue provider spread across British Columbia and Vancouver Island in Canada. The company wanted to connect 15 operator locations along the Pacific coastline to a centralized control room without using a virtual private network. Using an IPR110+ RoIP Gateway, all of the sea rescue teams' mobile radios could send digitized voice data through the internet.
In addition, the Canadian sea rescue provider used the Channel Change function to monitor weather channels, 16 distress channels and tow channels from a single location, allowing the organisation to coordinate resources more efficiently.
Responsiveness, redundancy, and flexibility are three features that are essential for quick, consistent action. Omnitronics provides the radio dispatch solutions that support such operability. If you want to know how RediTALK-Flex, omnicore or the IPR range can assist your rescue team, speak with our experts today.
We'll find the perfect system for your individual needs
Case Studies
Marine Rescue Success Stories
The radio dispatch system has been selected by the Department of Fire and Emergency Services (DFES) for the not-for-profit Marine Rescu ...
read more