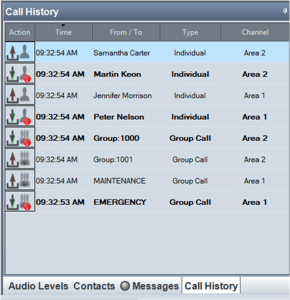 A new call history feature has been added to
RediTALK
and is available as standard.
This feature enables dispatch operators to quickly see the most recent calls on the radio network and allows them to quickly call or message directly from this call history list. It can be set for outgoing calls, incoming calls or both.
about this exciting new feature and ensure that your operators never miss a call!
Ask our Sales Team.