Date: NEW Date Coming Soon
Venue: Omnitronics Head Office
27 Sarich Court
Osborne Park, WA 6017
Time: 9.00am – 4.00pm
Cost: $395 Ex. GST per person*
Contact Sealon Persich to reserve your spot but hurry, there are only 10 spots available. Our August and November events sold out in just a number of days.
Note: $395 Ex. GST will still be invoiced for any no-shows unless we are notified of the cancellation prior to 26 October 2022 (2 weeks before the training date).
Lunches and an Omnitronics polo shirt will be provided, please advise of polo shirt size and any dietary requirements at time of booking. Travel/Accommodations/Meals (besides lunch) will need to be covered by the attendees.
Andrew Austin
Systems Integrator
A seasoned System Integrator and Technical Trainer, Andrew Austin is at the forefront of dispatch technology. As the man at the coalface he skilfully balances the operational needs of radio dispatch console operators in a control room environment with existing IT, network infrastructure, and system requirements, keeping downtime to a minimum, and operators productive in the process.
What You'll Learn in This Session
omnicore Radio Enterprise Dispatch system including omnicore Server and omnicore Console
IPR (analogue), DRG (digital) radio gateway and Tetra Gateway DM set up and configuration for use with an omnicore or RediTALK Flex system
Overview of omniGate, omniGate DMR and omniGate P25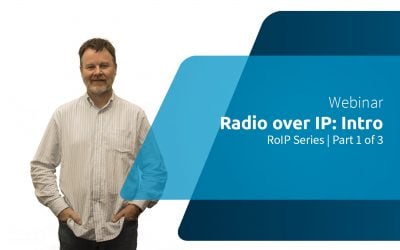 The first in our RoIP series, this FREE Webinar session explores Radio over IP technology and its uses. In this complimentary webinar, ...
read more
Enterprise Radio Dispatch Management
omnicore
The Easy to Use and Flexible Stand-Alone Dispatch Software. Deploy in the Cloud, on Site, or in a Data Center.