Partner Assets
Download what you need for use on your own company website.
As a Partner and Reseller of Omnitronics equipment and systems, we support your promotional activities wherever we can.
Below you will find a suite of assets that you may like to use on your own company's website. It is always helpful to also provide hyperlinks back to the Omnitronics website or specific Omnitronics product pages for those clients browsing for more information.
If you have any questions or need assets that are not listed here, just email [email protected] and the team will gladly assist.
Company Overview
About
Omnitronics
Omnitronics is a world leader in the design, manufacture and supply of mission critical communication systems.
Specializing in Digital Radio Management, Dispatch, Interoperability and Radio over IP, our products and solutions operate 24/7 in the control centres and radio infrastructures of some of the world's most vital organizations.
Operating for over 40 years, Omnitronics has an international network of distributors and resellers spanning the USA, UK, Europe, Australia and Asia.
Product Category
Interoperability Gateways
Product Overview
A 2-in-1 analog interoperability and RoIP gateway software.
Summary
The IPR400 S2 is a full featured, fast and flexible multi-channel VoIP radio interface with RoIP gateway software. It combines Voice over IP extensions for analog radio equipment and interoperability between disparate radio systems all in one.

Product Overview
The smart, flexible and dynamic interoperability gateway.
Summary
A highly configurable gateway to interconnect multiple radios. Cross-banding, group configuration, choice of CTCSS or tone signalling and many more features.
Product Overview
Super simple & reliable
Summary
For more basic applications, the 619EI Interoperability Gateway will provide you with a simple solution that is easy to install and configure. Independent ports allow the bridge to be configured in any combination providing the system designer with greater flexibility.

Product Category
RoIP Gateways
Product Overview
One box, many protocols.
Summary
The original Omnitronics Digital Radio Gateway uses proprietary hardware and operating system software to provide a secure, reliable and flexible gateway between dispatch console IP networks and radio IP networks.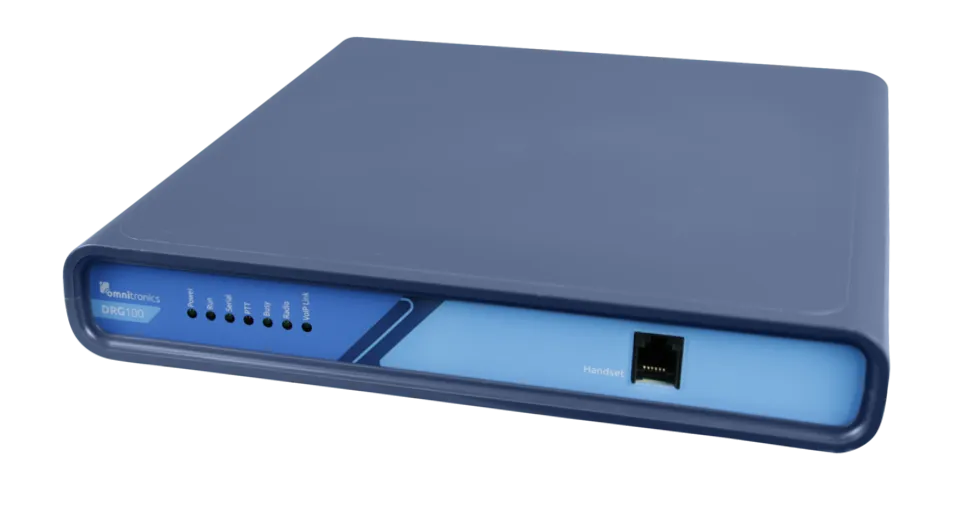 Product Overview
Flexible RoIP gateway for analog systems.
Summary
The IPR100 RoIP Gateway is designed to provide Voice over IP extensions for analog radio equipment. Each device enables an analog two-way radio to be remotely controlled over an IP link, either in a LAN or WAN environment.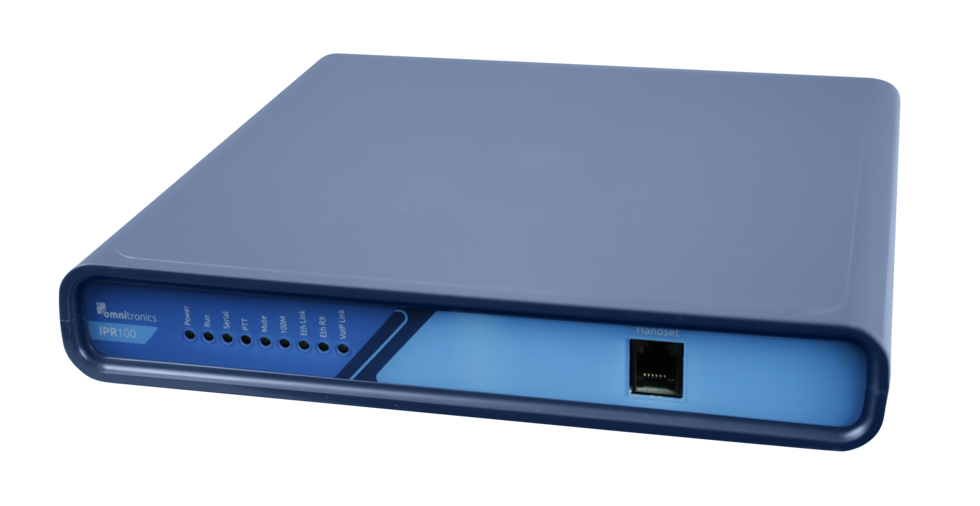 Product Overview
Software gateway connecting more dispatch consoles & talkpaths.
Summary
The omniGate series of software gateways is designed to interface between large numbers of Omnitronics dispatch solutions and most digital radio networks.
Flyers
omniGate Flyer – Coming soon
omniGate Tech Specs – Coming soon
Product Overview
Advanced RoIP gateway with more.
Summary
The IPR110+ RoIP Gateway carefully combines VoIP & SIP technologies to enable dynamic connections to remote radios making radio communications more accessible and easy to use.
Product Overview
Media Dock for mission-critical dispatch
Summary
omnihub is a standalone media dock that provides mission-critical dispatch operators with an interface to various audio accessories. These include: foot switch PTT, desk microphone, multiple headsets (including a wireless headset), two external speakers, NENA telephone handset interface and connection to an analog voice recorder.
Flyers
omnihub2 Flyer – Coming soon
omnihub2 Tech Specs – Coming soon
Product Category
Dispatch Systems
Product Overview
Easy to use and flexible stand-alone dispatch software.
Summary
The complex and varied tasks of dispatching have been simplified in the RediTALK-Flex dispatch console. Packed full of features, this powerful radio dispatch software has the ability to conduct a range of operations – from routine to mission critical – with high reliability and efficiency.
Product Overview
omnicore
The quantum leap in scalable enterprise dispatch.
Summary
Ideal for small organizations to large enterprise scaling beyond 100 operators and/or 200 channels, omnicore has the flexibility to grow with demand. It is compatible with existing tried and proven Omnitronics gateways and features omniconnect interoperability for those wanting to connect people, technologies, protocols and manufacturers.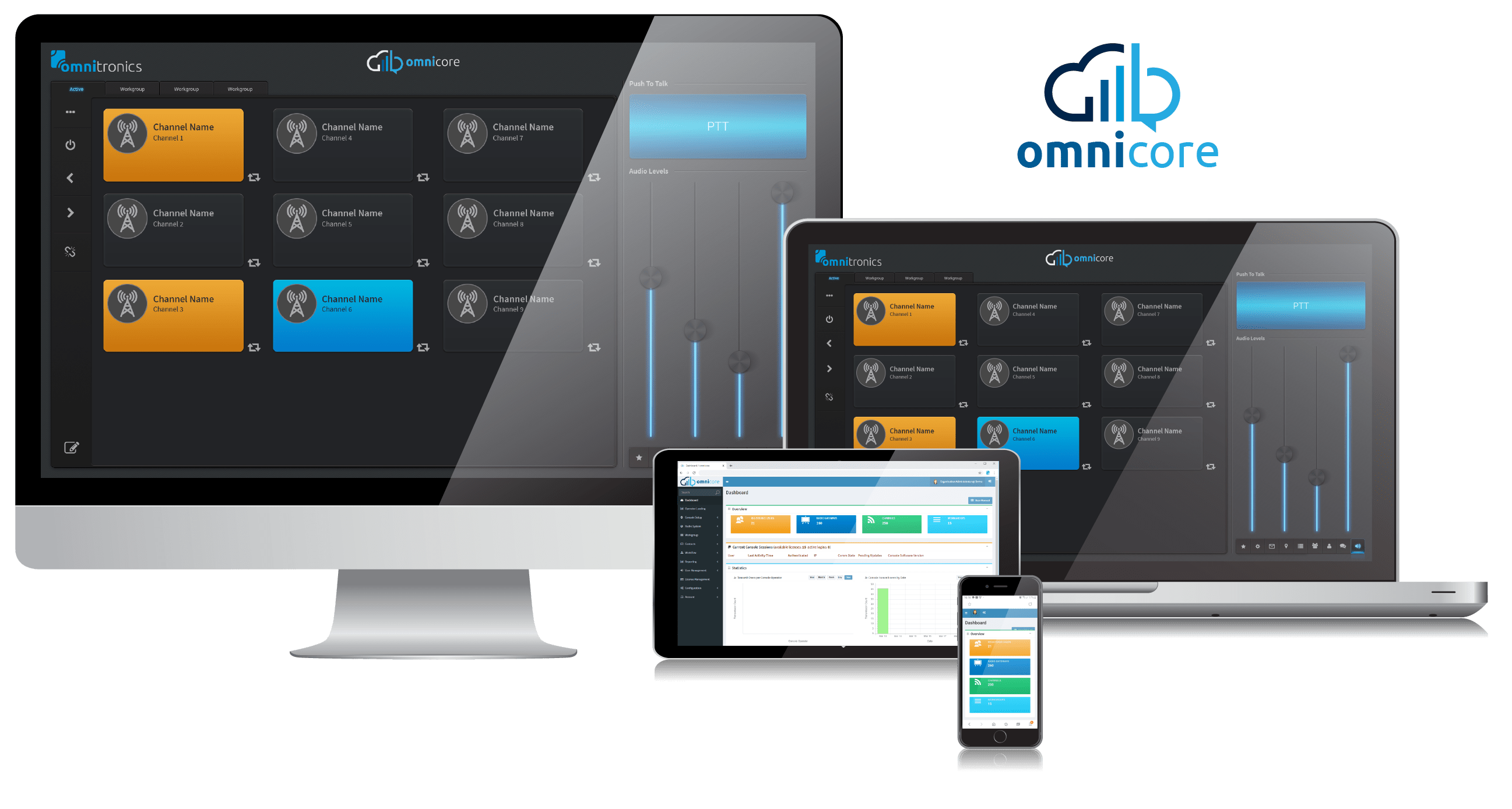 We'll find the perfect system for your individual needs.