Products Overview



Radio Dispatch & Interoperability
Overview
Why
Omnitronics

?
Omnitronics is a world leader in the design, manufacture and supply of mission critical radio management systems.
Specializing in Digital Radio Management, Dispatch, Interoperability and Radio over IP, our products and solutions operate 24/7 in the control centres and radio infrastructures of some of the world's most vital organizations.
Operating for over 30 years, Omnitronics has an international network of distributors and resellers spanning the USA, UK, Europe, Australia and Asia.
Easy to Use
Our technology just works. Easy to use, easy to setup and easy to maintain.
Highly Interoperable
We connect people, technologies, protocols and manufacturers.
Simple to Customize
We offer more than what's in the box. Just ask us.
Superior Quality
In over 35 years of operation, we've built a solid reputation for designing and producing high quality systems.
Testimonial
Hear From Our Customer
"I have built some amazing projects using Omnitronics equipment spanning some 30 years ourselves.
The innovation, reliability and functionality of the equipment in my experience has been awesome and all of our original projects are still functional today. […] Omnitronics sure has been awesome to work with!"
Control & Monitor Communications
A wide range of scalable radio dispatch solutions to suit small to enterprise operations, proven in a variety of operating environments including emergency dispatch centres, utilities, maritime, mining, oil and gas operations, public safety and the transportation industry.

Our radio connectivity products connect single or multiple remote devices (consoles or radios) over IP. The Omnitronics  IPR range of Voice Over IP adapters provide point-to-point or point-to-multipoint connectivity with SIP capabilities. And the DRG range of Digital Radio Gateways interconnects digital radio technologies and provides added flexibility & security.

We offer a variety of audio bridging and interoperability devices that allow multiple radios to be interconnected, independent of frequency or manufacturer, for stand-alone operations. Depending on the solution, we offer devices for localized and wide area networks with various numbers of radio and telephone ports.
Customization
Omnitronics has a long history of collaboration with industry and organizations to develop dispatch and gateway solutions customized to unique client and industry requirements.
John Florenca | Former

Omnitronics

CEO
Joined Omnitronics in 1995, CEO since 2004-2022
"I believe the success of the company comes from within, you can see it reflected in our core values:

We are Quality, We Care, We Focus, We are Creators.
These are not just buzzwords, but a real reflection of who we are, and what we do every day of the year. I believe that these core values have enabled Omnitronics to become the successful 40-year-old company that it is today.

And I can say that because they are basically the same values that I saw when I joined back in 1995."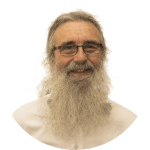 Glenn Woods | Engineer
Joined Omnitronics in 1996
"We get some really interesting cases through to Support. Like an

Omnitronics

IPR radio gateway installed on a remote oil platform that hasn't been restarted or updated for 7+ years and continues to work without a hitch.


Or the enquiry to expand a dispatch console system that was installed 20 years prior and is still used every day.

Omnitronics

products are just built for quality and longevity."
We'll find the perfect system for your individual needs.
Tetra
Tait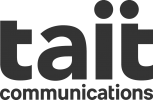 P25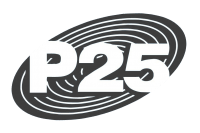 NXDN
Nexedge
Motorola

Kenwood

IDAS

Icom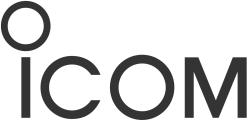 Hytera
Harris

DMR
Damm