Simple Rebanding and Narrowbanding

With radio bandwidth becoming more in demand, regulatory authorities are mandating a narrowbanding of frequency bands used.
Many organizations can find this difficult to do instantaneously due to the time and cost involved. Downtime is generally not an option.
Omnitronics' Audio Bridges can make this conversion easy, without any loss of service.
Using these Audio Bridges, organizations can purchase and install their new radios over a period of time, during which time the legacy and new units run in parallel.
This is done by physically connecting each radio through the Audio Bridge at the repeater site, which then combines the audio regardless of frequency or manufacturer.
For more information on Omnitronics range of Audio Bridges, click here or contact us.
Let us know how we can help you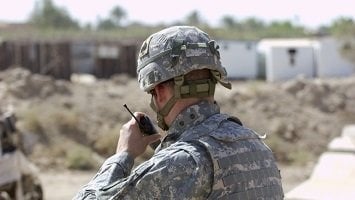 A defence department in the Canadian region has recently undertaken an extensive upgrade to its early-warning radar system for its air defence branch. The warning system is comprised of dozens of unmanned long and short-range radar stations that extend over a wide...
read more