Upgrading Radio Dispatch Software to Windows 10
When Microsoft promises
More Power and More Speed with Windows 10
it seems the obvious choice to upgrade. All documents, apps and data are easily backed up and it appears simple to just download Windows 10 and run the app.
Whilst this may work with the average office PC – migrating a radio dispatch system is more complex.
At Omnitronics we take pride in the fact that our products are very high quality and built to last. Unfortunately that may mean for our clients that whilst the system still works perfectly on older software – advances in technology, such as Windows 10, are not supported by the original hardware any more. 
That's when we have to call End of Life (EOL) for products that we can't update any longer, even thought they may still perform for years to come if the technology environment remains the same.
We understand this is a conundrum for users of our popular DX-64 and RediTALK Radio Dispatch Systems and older DX-Altus Dispatch and Alto versions – Windows 7 ceased support in January 2020, so an upgrade to Windows 10 is impending in the not so distant future. 
So What are the Best Options to Keep a Radio Dispatch System Fully Supported Long-term?
For each of the EOL dispatch systems Omnitronics offers an Upgrade Path – a radio dispatch option that is built around current environments with latest features and functionalities. You can explore dispatch upgrade paths here.
Radio Dispatch clients that are on a current omnicare Premium Support & Maintenance Plan are encouraged to contact omnicare Support to establish their options. Depending on the system, we may have an upgrade option for you, alternatively you may be eligible for discounts off a new Omnitronics Radio Dispatch system.
If you are unsure what to do next, a Manufacturer Systems Audit may help you explore options:
Request a FREE Systems Audit*
White Paper
Which Dispatch Solution?
With the large variety of dispatch consoles and solutions out there, not to mention the differing protocols and technologies, choosing the best dispatch console for your organization can be a confusing process.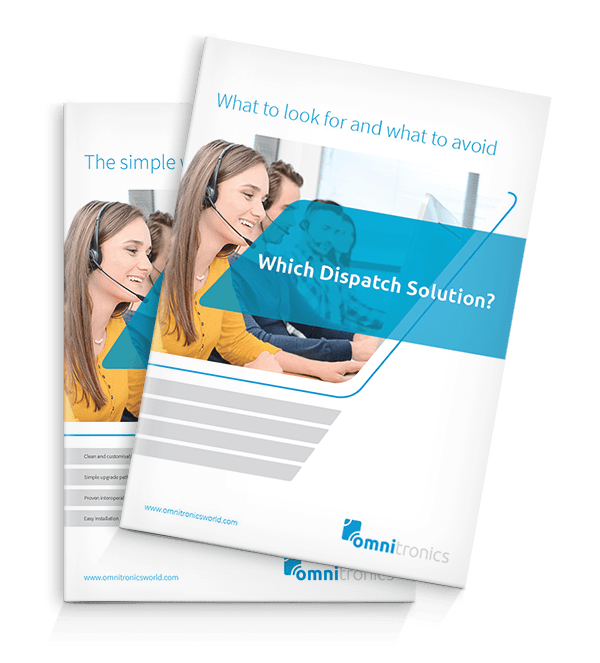 Enterprise Radio Dispatch Management
omnicore
The Easy to Use and Flexible Stand-Alone Dispatch Software. Deploy in the Cloud, on Site, or in a Data Center.
Yazoo covers the largest area of any county in the State of Mississippi, USA. Their command & control center is a busy hub combining...
read more