IPR110+ Overview



Advanced RoIP Gateway with more.
Advanced RoIP Gateway with more.
Advanced RoIP Gateway with more.
 RoIP Gateway
Why Choose the IPR110+ IP Analog Gateway?
The IPR110+ is a flexible IP analog gateway that combines VoIP & SIP technologies to enable dynamic connections to remote radios making radio communications more accessible and easy to use.
The IPR110+ RoIP Gateway is compatible with legacy tone schemes to extend the life of your existing analog radio network, including Motorola MDC 1200, EIA Tone Remote, Selcall, DTMF, Quickcall Paging,  IP-based Voice over IP (VoIP) Recorders.
It also provides remote RS-232 channel change for many popular radio models as well as higher levels of security.
The real power of this device comes from the product's ability to manage connections with SIP phones and SIP compatible PBX systems. This product is perfect for organisations requiring occasional access to a radio network using SIP Phones.
The IPR110+ provides built-in encryption up to 256 bits (subject to export restrictions), protecting conversations against unauthorized access and eavesdropping.
PTT over Cellular (PTToC) is supported. For those who require a simple RoIP gateway, the IPR100 might be a suitable alternative.
 
Connect Radios
Connect disparate radio repeaters via IP

Dispatch
Integrate dispatch systems to radios via IP
Phones
Link groups of radios, IP and VoIP channels in various combinations 

Leased Lines
Replace Leased Lines easily by using a gateway 

Features
Advanced RoIP Gateway for Analog Systems
Encryption
Protect against unauthorized access & eavesdropping
SIP Telephony
Connect telephone and radio networks
Network Flexibility
Connect in more ways with just a gateway
Legacy
Compatible with legacy tone schemes
PTT over Cellular
Use PTToC to listen & speak over connected radios
Combine
VoIP and SIP technologies combined for dynamic connections
Flyer
RoIP Gateways
Connect more in more ways.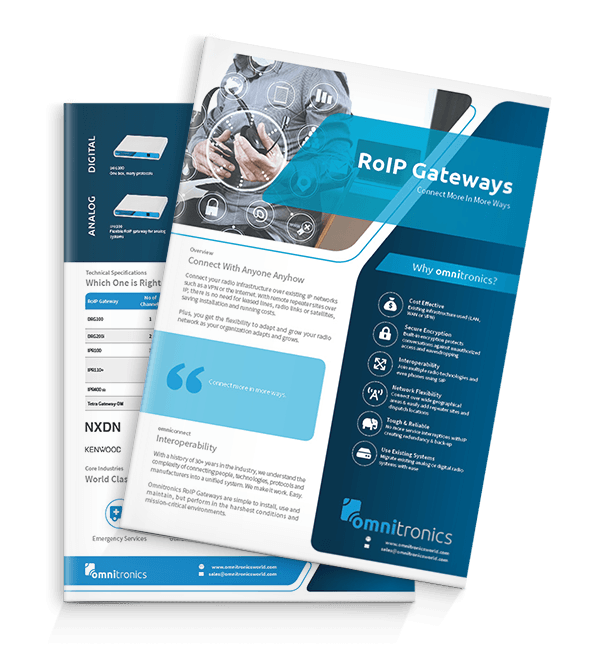 Technical Specifications
What is Included?
Feature

Power Supply
12 Vdc @ 100mA
Detect/Generate
DTMF, CTCSS, Selcall
Input/Output
Digital: 2 in/2 out
Analog: 8 in
Network Monitoring
SNMP
Web Configuration/Firmware Upgrade
Included
VoIP
4 channels included
Detect / Generate

Motorola MDC 1200, EIA Tone Remote, Selcall, DTMF, Quickcall Paging,  IP-based Voice over IP (VoIP) Recorders

PTToC
Included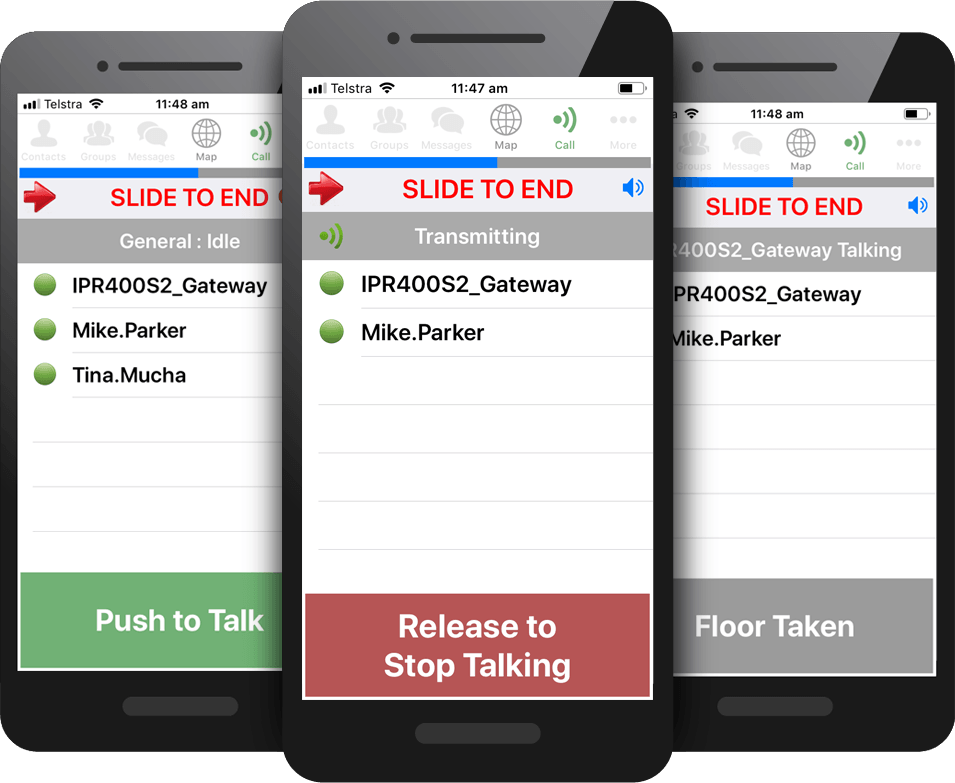 Value Add-On
ESChat
A remote communications app, ESChat connects you with all devices in the field, allowing you to stay connected anytime and anywhere. This cloud-based service is integrated with Omnitronics IPR110+ and IPR400 S2 as standard, to keep communication lines open, even when you are without your radio.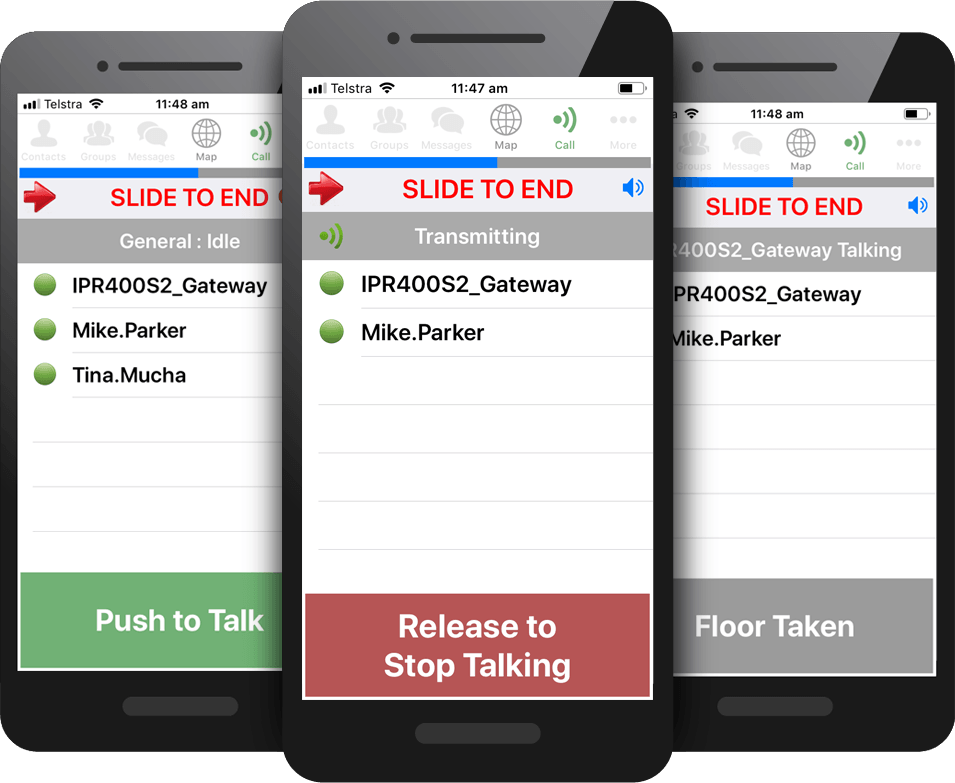 IPR100 Flexible Analog RoIP Gateway
Operator Access to Remote Radios
By using IP gateways, operators on PC-based or hardware dispatch consoles can connect to Analog Radios across a LAN or WAN without the need for backroom equipment. The transmit and receive audio, along with the PTT and Busy/COS signals, are transported over the link transparently. SELCAL, ANI and DTMF are also transported reliably, regardless of the level of compression that is employed.

IPR100 Flexible Analog RoIP Gateway
The IPR range of gateways can support radios on multiple frequency bands. Each IPR unit is linked to a common multicast group address. When one transceiver receives audio, voice packets are transmitted to this multicast address. Any other IPR unit that is linked to that address will accept those VoIP packets and re-transmit the audio to its respective radio.

IPR100 Flexible Analog RoIP Gateway
Replace Leased Lines or a UHF/VHF Link
Two or more radios can be connected back-to-back over an IP link. This can typically be used to interconnect repeater sites over a Wide Area Network. The PTT and COS signals are transported over IP as data messages. The IP Gateway will then  provide a configurable output to the radio.

IPR110+ Advanced Analog RoIP Gateway
Radio to Phone Connectivity

The IPR110+ SIP compatible gateway provides a connection to a private SIP PBX or to a public VoIP service provider. The radio connected to the IPR110+ becomes an extension on the SIP server's database. It is given a phone number that enables calls to be routed between it and the PBX or the PSTN. Phone users accessing the radio network are able to make PSTN calls by keying pre-defined DTMF or SELCALL strings.
Optional Accessory
Vertical Mount Stand
Reduce the footprint and mount Omnitronics desktop gateways & media docks vertically instead of horizontally. Sturdy construction.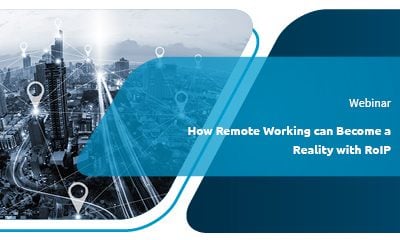 This webinar explores how using RoIP technology can make remote working a reality for your organization ...
read more
We'll find the perfect system for your individual needs.
Tetra
Tait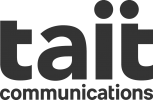 P25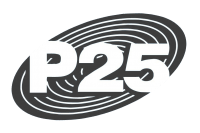 NXDN
Nexedge
Motorola

Kenwood

IDAS

Icom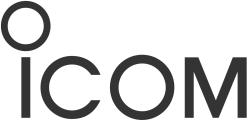 Hytera
Harris

DMR
Damm