Why You Need a Digital Dispatch Console
Cost efficiency and and streamlined processes are at the core of any business operating in a competitive environment. Moreover, as technology advances, the importance of good communication flows increases, leading to a new need for high-quality communication systems.
Omnitronics' dispatch solutions are a useful and effective way to do just that. They are designed to cater to specific improvement strategies for organizations using radio communications. Let's take a look at the tangible benefits our Digital Dispatch Console offers.
Most organizations nowadays have at least a minimum level of employee safety measures in place. To ensure your business' safety efforts take it beyond a basic foundation though, our system offers extra features such as GPS-transmitted location services, remote monitoring, temporary disabling of devices and emergency management .
Real-time tracking of any asset's location allows you to see whether staff are approaching high-risk zones or moving outside their authorized areas. Add to this the ability to remotely monitor a radio's microphone and a supervisor will be able to effectively determine a user's safety and wellbeing.
Moreover, if a radio is stolen or interfering with normal communications in a risky area, you can disable a unit, which can be beneficial especially in cases of emergency.
When it comes to communicating efficiently with a number of people, 
Omnitronics'
dispatch console is a great tool to not only categorize users into groups, but do so even if they're on different networks.
One of the dispatch console's key benefits to productivity is the fact that phones can be integrated to a system and used to connect with both radio users and central communications staff. As such, the solution enables higher productivity outputs by streamlining communication channels.
Our system assigns contacts their own IDs, creates resizable windows within groups and allows operators to pick and choose to simultaneously use multiple channels. Additionally, so-called patching or linking creates links between users on different systems, which in combination with the Rapid Recall feature, eliminates the need to repeat key information, further improving time-efficiencies.
White Paper
Which Dispatch Solution?
With the large variety of dispatch consoles and solutions out there, not to mention the differing protocols and technologies, choosing the best dispatch console for your organization can be a confusing process.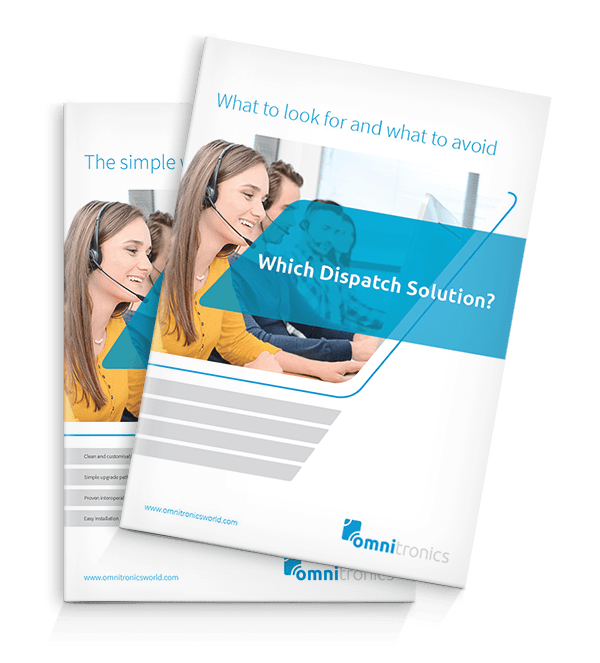 Enabling Business Improvement
To remain successful, organizational change and continuous improvement is essential. Therefore, any digital communication system relies on highly effective dispatch consoles capable of managing of relevant tasks through improved visibility.
Omnitronics'
solution offers just that through digital radio features, which include:
1. Long-term recordings
If you're serious about providing premium services, the ability to record radio communications is a great addition to your long-term storage facilities. This means due diligence and compliance assurance is a given, essentially enabling your organization to be certain all health and safety obligations are met.
2. On-demand call history
Having a record of all recent or missed calls as well as text messages allows operators to effectively track important tasks and requests. On an organizational level, it also allows insights into workforce performance, in addition to reviews of past events.
3. Short-term voice logs
Similar to Call History, voice logs focus on verbal communications. It records a call for a limited period of time, which then can be used to review and improve training and best practices.
4. Real-time asset tracking
Asset tracking enables organizations to manage performance through a built-in GPS feature that graphically traces and reports all past movements for individual users.
One of the biggest advantages of Omnitronics' system is that it's not confined to dedicated radio communications centers, but is available to any organization looking to benefit from an efficient radio network solution.
Are you ready to take your competitive advantage to the next level? Have a read through our free fact sheet on Digital Dispatch Consoles. Additionally, reach out to our team today for a chat about how our products can help you keep a competitive edge.
We'll find the perfect system for your individual needs.
Bringing the Power of Digital Radio to Dispatch Operators
Omnitronics

Dispatch Solutions
RediTALK-Flex
A server-less radio dispatch console for small to medium sized organizations that want ultimate flexibility
altusomni
For medium to large organizations that require centralized control
omnicore
The Quantum Leap in Scalable Enterprise Radio Dispatch.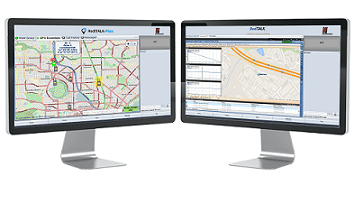 Location Services
Compatible with RediTALK-Flex, altusomni and omnicore, we have a range of Location Services solutions
Flyer
RediTALK-Flex

Dispatch Console

The easy to use and flexible stand-alone radio dispatch software.
Case Studies
Similar Success Stories
Earmarked for installation & commissioning in 2021, the City of Longueuil in Quebec, Canada has chosen the
Om ...
read more