Case Study
Apache Uses Radio Over IP For Radio Communications Across Northern Alberta

Apache manages a number of Oil & Gas operations across Northern Alberta. To ensure safety and reliability of their network, whilst creating operational efficiencies, they have connected the sites via Radio over IP.
Products Used
– IPRdispatch
– 960 Consoles
– 960 Handsets
– IPR100 RoIP Gateways
Business Benefits
Centralized Control Of Multiple Repeater Sites
Choice of Dispatch Consoles
The Challenge
Centralizing Dispatch Operations Maintaining Localized Control
Spread over a wide geographical area, Apache required a cost‐effective means of  centralizing the majority of their dispatch operations, whilst maintaining localized control.
Case Study
Apache uses Radio over IP for Radio Communications across Northern Alberta
The Solution
Flexible Framework
By connecting their repeater sites using IPR100 Gateways, the network can now run on an IP backbone. IPRdispatch consoles were then established at their central office and connected to this network.
The flexible framework also allowed more robust consoles and handsets to be set up at the larger sites for localized control.
Conclusion
New Sites Can Be Added Quickly And Easily
By utilizing the power of Radio over IP (RoIP), Apache now has a very flexible and reliable network that can grow with them. New sites or dispatch positions can be added quickly and easily.
Thanks to Argosy Communications for coordinating this solution.
Case Studies
Similar Success Stories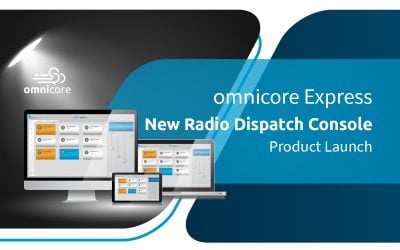 Omnitronics introduces omnicore Express: The Feature-Rich Radio Dispatch Console for Small to Medium...
read more
We'll find the perfect system for your individual needs.