Maritime: Ports


Dispatch & RoIP for Marine VHF Radio
Dispatch & RoIP for Marine VHF Radio
Interoperable Dispatch Systems & RoIP for Marine VHF Radio Communications
Industry Focus
Maritime: Radio Dispatch and RoIP Solutions for Ports and Vessel Traffic
There's little argument that, while it has been largely superseded as a passenger service, maritime transportation is still a vibrant, hugely important industry across the globe. For hundreds – if not thousands – of years, people have been taking to the seas to move goods from one place to another, and in the 21st century, much of the world's trade relies on this proven method.
The lion's share of coordinating all that moving cargo falls to the world's ports, and you can imagine the focus and attention to detail required in such a job. The operation of a modern port lives and dies on one thing above all others – communication. At Omnitronics, streamlining communication networks is our business, and when it comes to the radio needs of ports large and small, we strive to deliver the most technologically capable but user-friendly systems available.
Meeting Industry Needs
Unique Radio Dispatch Solutions For Ports
While radio communication for many industries has transitioned into the digital era, ports are one of the few remaining places where analog radio is still the norm for port voice communications. For that reason, any new equipment needs to be designed to handle these systems, in order to communicate with vessels.
Omnitronics Radio Dispatch Management Systems have been crafted to allow for the new generation of communications equipment, while also capably handling analog signals. The  radio dispatch solutions recommended for ports enable teams of any size communicating over VHF Marine Band to seamlessly contact one another, an essential function when it comes to coordinating arrivals and departures of large vessels and critical port communications alike.
Dispatch for Ports and Maritime Organizations
Business-Critical Radio Dispatch
Omnitronics Radio Dispatch Consoles and Systems have a long-standing history in the ports and maritime sectors due to their mission-critical reliability and ease of use.
Rapid Recall
Ensuring accuracy of information is essential for keeping port operations running smoothly, which is where the Rapid Recall system can be of great benefit. The automatic recording of all transmissions allows users to listen back to their communication to make sure all details are correct.
Night Mode
It's not just in the direct communication functions where Omnitronics Dispatch goes above and beyond, however. The reality of the marine communications industry means that users are likely to spend long hours sitting at their console to ensure everything is coordinated correctly. To make that experience as pleasant as possible, the Night Mode feature can invert the colour scheme of the interface, making it much easier on the eyes at night.
Remote Channel Change
Anyone in the marine logistics industry can likely attest that not all countries share identical marine bands. The Remote Channel Change function accounts for this issue, making it easy to switch between multiple International Marine Channels. The systems enable operators to send commands that switch radio channels, and initiate queries that specify which channels radios are accessing.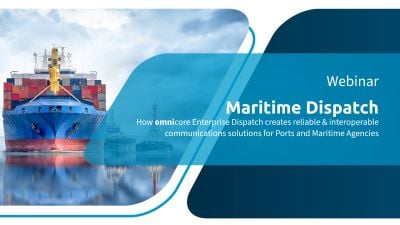 Webinar
Maritime Dispatch
How omnicore Enterprise Dispatch creates reliable & interoperable communications solutions for Ports and Maritime Agencies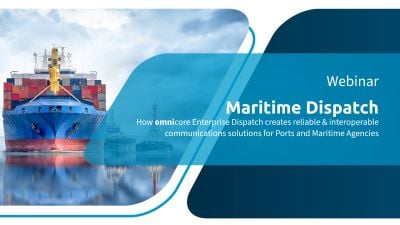 Webinar
Maritime Dispatch
How omnicore Enterprise Dispatch creates reliable & interoperable communications solutions for Ports and Maritime Agencies
White Paper
VoIP for Radio Networks
Radio over IP (RoIP) adds significant value to Radio Networks. This White Paper explores the many benefits of this technology and discusses the range of differing applications in which it can be used.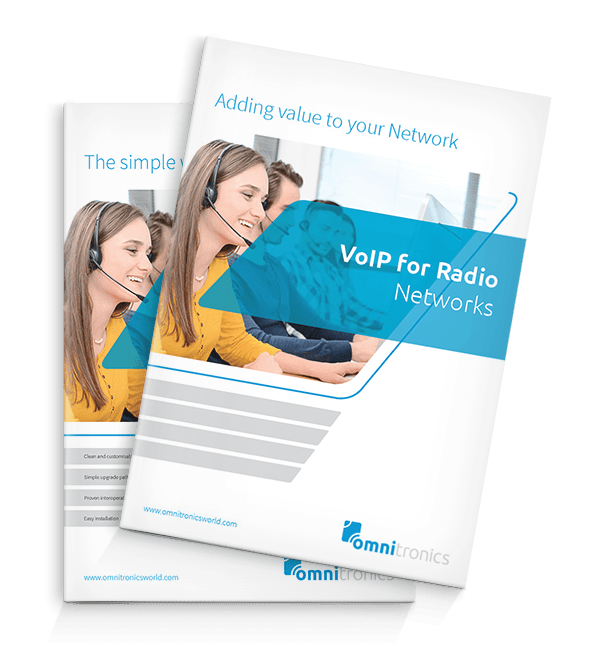 All Around The World
Omnitronics

Radio Dispatch Consoles in Ports
When the time has come to update communication systems, some of the largest and busiest ports around the world have chosen the

Omnitronics

Dispatch to meet their modern needs.
In Australia, for example, the Port Hedland Port Authority (PHPA) – operators of the nation's largest tonnage individual port – moved to Omnitronics Dispatch when it was shifting communications into its new control tower. Needing an easy-to-use system that could be remotely configured and managed from Perth, the PHPA's decision has left its communications solution in a good place moving into the future.
Similar challenges faced the Port of Antwerp in Belgium. One of the busiest ports in Europe, a new, more efficient communications system was required to assist in the movement of the over 200 million tonnes of freight which passes through each year. That's an astonishing figure which continues to grow annually, but with the Omnitronics Dispatch the port is well prepared to accommodate growth for the foreseeable future.
Groningen Seaports use Omnitronics RediTALK-Flex Dispatch with their Motorola and Kairos radios to manage radio communications across 3 VHF Marine and 2x private channels for their North Sea Maritime communications in the Netherlands. 
Tasmanian Ports Corporation TasPorts implemented omnicore Enterprise Dispatch when it was first released and their status as a Beta customer has meant that their feedback was vital for future product improvements, which benefits other ports and maritime organisations. 
With the flexibility and user-friendly features required for a communications system, omnicore is the system of choice for modern ports. Speak to Omnitronics today about implementing the solution.
Testimonial
Hear From Our Customer
Bringing the Power of Digital Radio to Dispatch Operators
Radio Dispatch & Location Services
With over 35 years experience in engineering radio dispatch solutions, Omnitronics offers a range of industry leading digital dispatch systems. Working closely with our customers over the years and testing equipment in a wide array of different applications and industries, we've got the experience and know-how to offer your organisation the best possible solutions.
When you choose Omnitronics radio dispatch you get power, interoperability and most importantly immense flexibility and compatibility with your existing systems.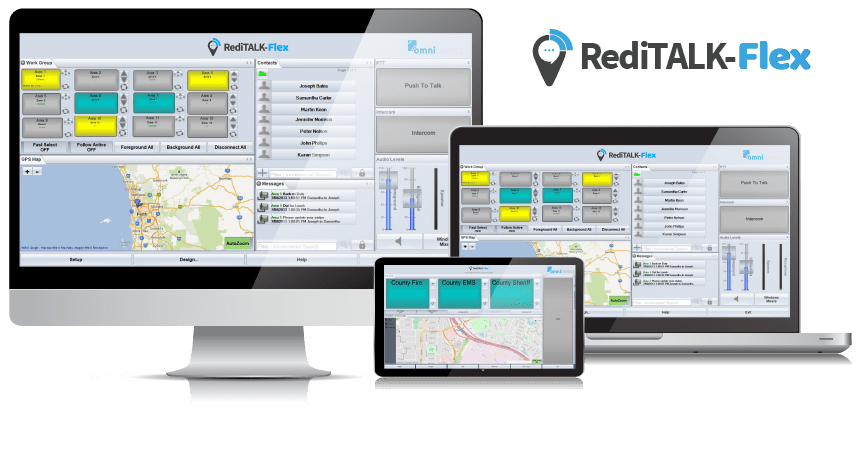 A server-less radio dispatch console for small to medium sized organizations that want ultimate flexibility
For medium to large sized organizations that require centralized control for their operations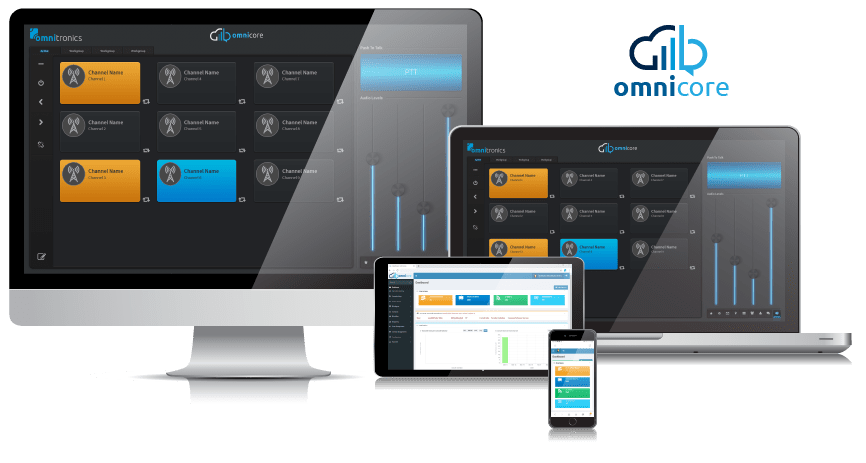 The Quantum Leap in Scalable Enterprise Radio Dispatch offers the latest in radio dispatch technology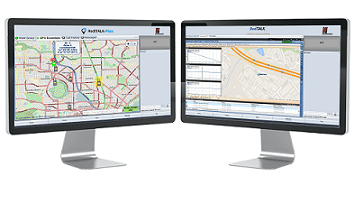 Compatible with RediTALK-Flex, altusomni and omnicore, we have a range of Location Services options
Compare
Top 3 Radio Dispatch Systems to Review in 2023
Control Devices Directly From the Console
Aux I/O IoT Dispatch Integration
Remote devices can be activated and deactivated at the push of a button with Aux I/O integration directly accessible from the RediTALK-Flex dispatch console. This standard functionality will allow dispatch operators to execute a number of actions, including for instance opening / closing doors, sounding alarms, locking / unlocking gates and many more.
Featured: Ports and Other Industries
omnicore Radio Dispatch
The Quantum Leap in Scalable Enterprise Dispatch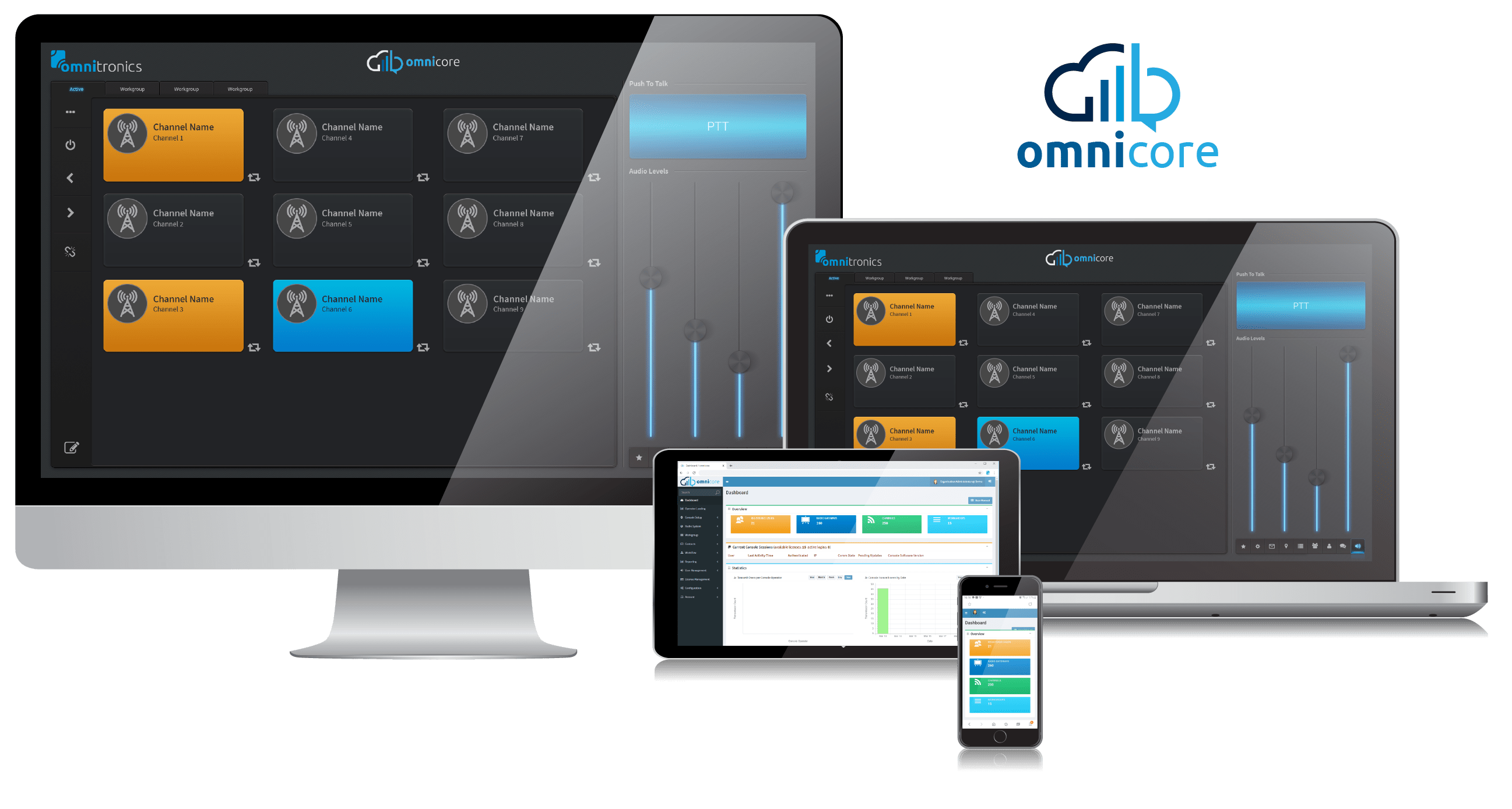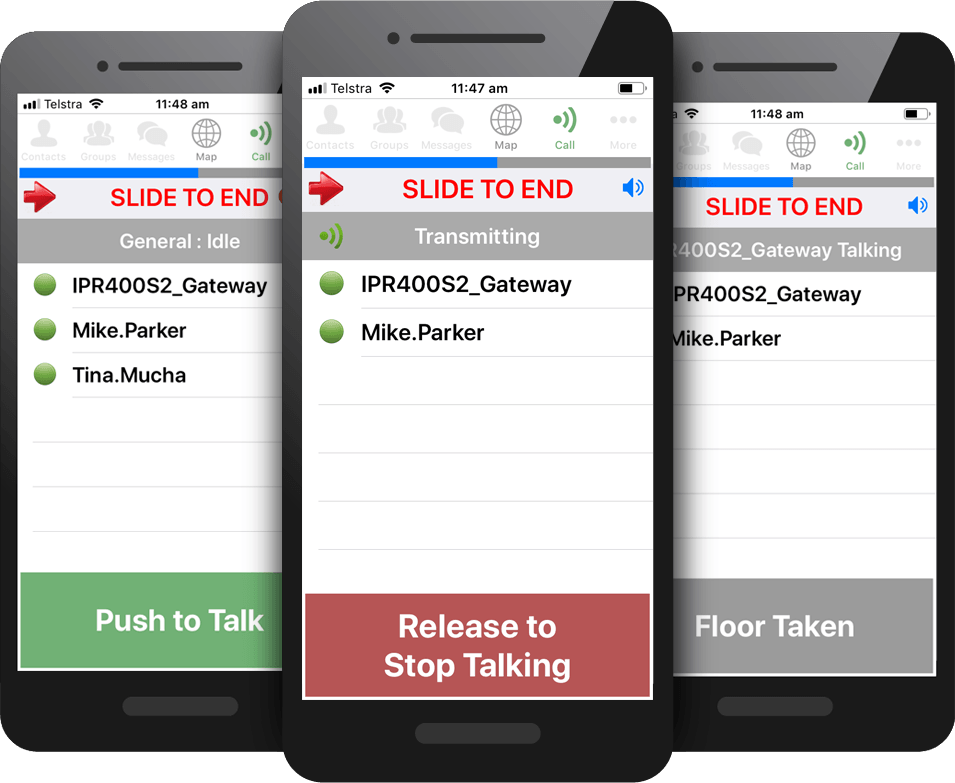 Connect Smart Phones and Radios
Push To Talk over Cellular | PTToC | PoC
A remote communications app connects you with all devices in the field, allowing you to stay connected anytime and anywhere. This cloud-based service is integrated with Omnitronics IPR110+ and IPR400 S2 Gateways as standard, and also integrates into Omnitronics Radio Dispatch Systems. Keeping communication lines open, even when you are without your radio.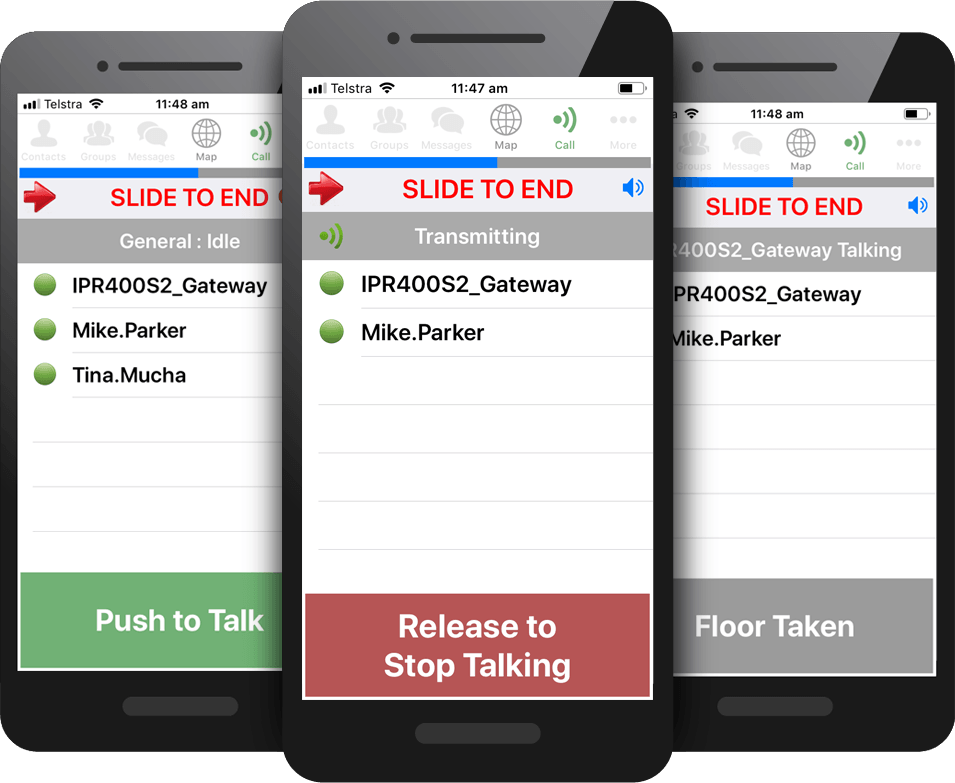 Maritime Case Studies
Port Dispatch Success Stories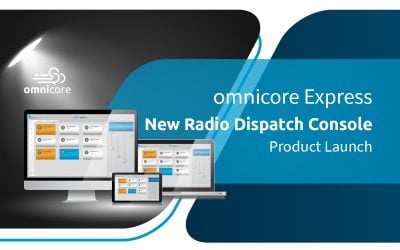 Omnitronics introduces omnicore Express: The Feature-Rich Radio Dispatch Console for Small to Medium...
read more
We'll find the perfect system for your individual needs.