Lea County Electric Cooperative, Inc. (LCEC) is a utility company energizing over 16,000 meters in portions of 6 counties in Southeastern New Mexico and West Texas, USA. It has offices in Lovington, Tatum and Plains.
The Cooperative started back in 1949 with 8 employees, a powerplant with 3 diesel electric generating units, an output capacity of 600KW and approx. 136 miles of electrical distributing lines serving 1250 customers. It was created by the community for the community and has been locally owned by its members. The system now serves more than 7,000 residential, commercial, irrigation, oilfield and industrial consumers. It comprises of 32 substations, 10 switch stations, 5 transmission interchange stations and has over 80 full-time employees and has been used as a showcase to foreign countries interested in learning about the US utility system and rural electrification.
Customer Profile
Lea County Electric Cooperative
Products Used
– RediTALK-Flex Dispatch Console
– DRG200i RoIP Gateway
In Partnership with Advanced Communications and Electronics, Inc.
Business Benefits
Integrates with Tait DMR T3 AIS
Simple Installation and Setup
Flexibility to Adapt to Future Needs
In their mission to provide safe, reliable, and affordable power, LCEC was looking to cost effectively upgrade their existing Tait DMR T3 AIS radio dispatch system to ensure they had clear and efficient communication across their radio network. To identify which solution would best suit their needs, they turned to trusted advisor, and Omnitronics Partner, Advanced Communications and Electronics, Inc.
Product Focus
RediTALK-Flex Dispatch
Interoperability
Connect technologies, protocols and vendors
Easy to Use
Clean and customizable User Interface
Flexibility
Use the power of IP to connect & unify anywhere
Duress & Emergency
See who calls where and when
Geofencing
Easily set up zones & alerts to monitor movements
Radio Linking/Patching
Connect groups of radios in real time
Telephony
Receive and make calls and patch to radios
Location Services
Advanced people and asset tracking
The Radio Dispatch Solution
Best Suitable Dispatch Option
Essential features that Lea County Electric required to optimize their operation included radio linking/patching, geo fencing and historical tracking from within their 2 radio dispatch consoles, communicating across 6 channels. The solution not only needed to be simple to install but also small enough to fit snugly into their office.
RediTALK-Flex has now been installed on the existing PC at their Dispatch Facility and provides enhanced dispatch functions across the 6 channels. Using DRG200i gateways into the Tait repeaters, voice and GPS data is sent out to repair, home and new installation teams and allows emergencies to be reported and responded to quickly.
Implementation
Network Diagram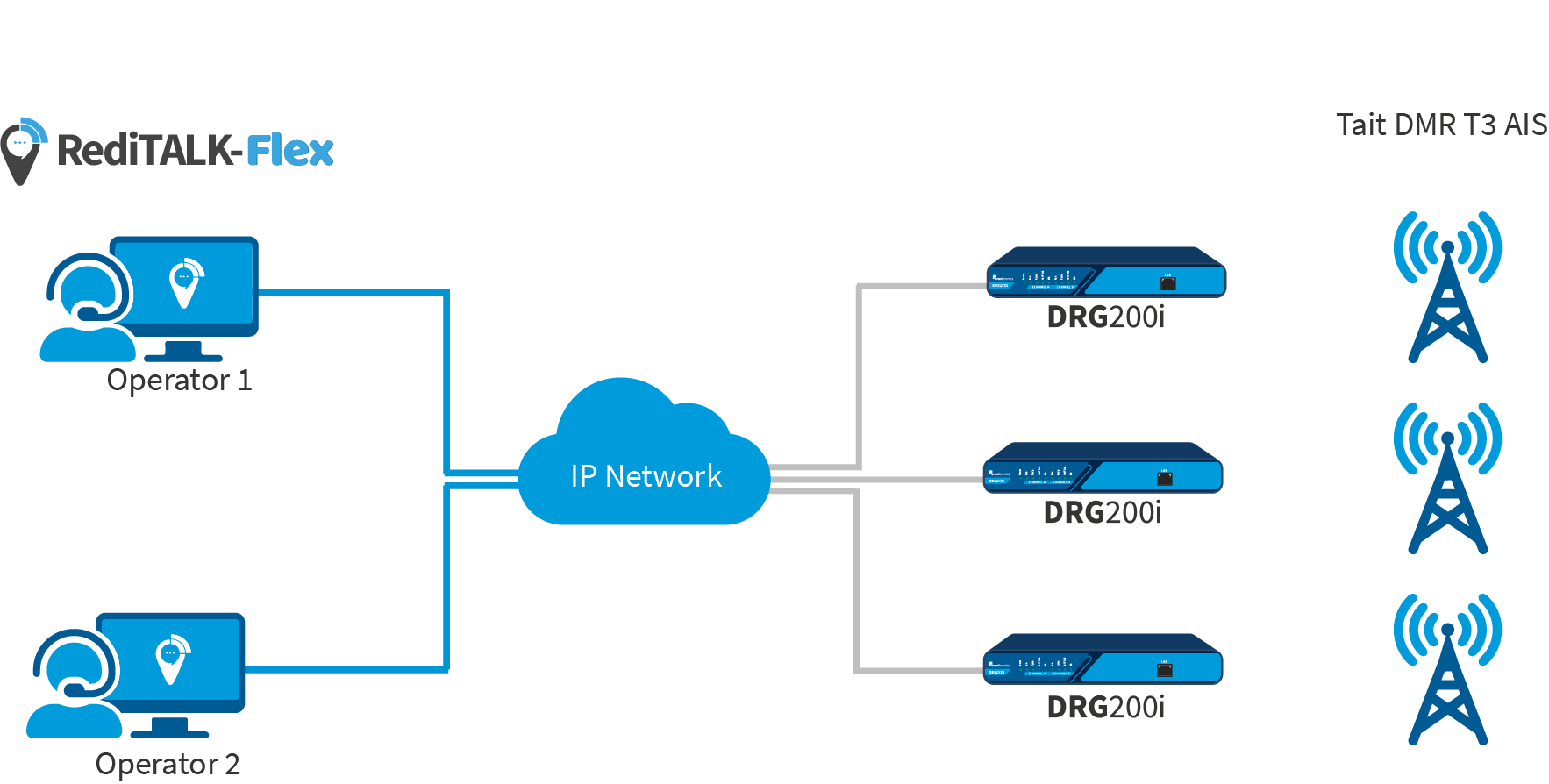 Case Study
Omnitronics

Dispatch Powers Communication at Lea County Electric Cooperative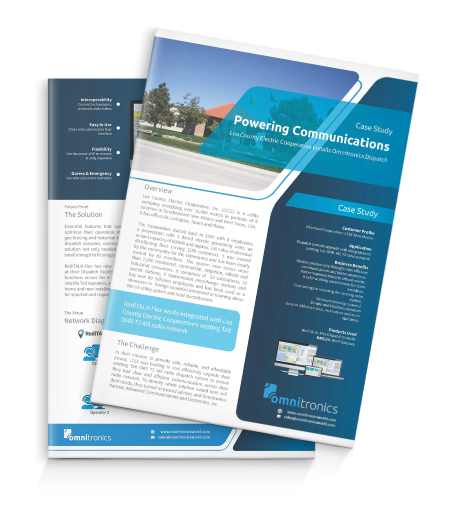 Conclusion
Safety & Productivity
A 3-year omnicare Support & Maintenance plan is included as part of the Omnitronics committment to quality, giving LCEC the peace of mind that their new RediTALK-Flex Radio Dispatch system receives free updates and upgrades of software and firmware in addition to support, should it ever be needed.
We thank our partner Advanced Communications and Electronics, Inc. for the successful install and maintenance of the system.
We'll find the perfect system for your individual needs.
Case Studies
Similar Success Stories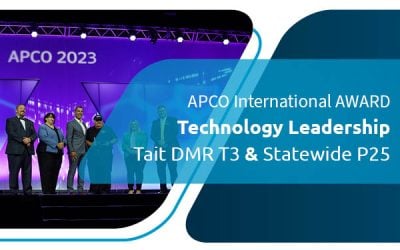 Omnitronics omnicore Dispatch Technology Wins Prestigious APCO International Technology Leadership Award with Tait DMR T3 Integration into...
read more