Company Profile
About Us
Omnitronics was established in 1981 by a small team with one common focus: To improve the design and efficiency of two-way radio peripherals. Beginning as an assortment of experienced engineers and technicians creating analog communication technology exclusively for the Australian market, we have grown into a world-leading digital communications specialist.
Today, Omnitronics is a leading global provider of radio dispatch, communications management products and interoperability for radio networks, designed to meet specific needs through understanding customer requirements and providing flexibility.
The team at Omnitronics uses its extensive experience and expertise to develop unique products specific to customer requirements. Working closely with our clients, we design and manufacture equipment for a long list of agencies and enterprises, and pride ourselves on customer service and simplifying complex solutions.
Our Purpose, Mission and Core Values
Omnitronics' ability to deliver top-quality two-way radio peripherals stems from our stringent adherence to the company's purpose, mission and core values. Our vision is to promote safe and efficient radio dispatch operations through electronic solutions, and we realize that by understanding our customers' needs and creating reliable, high-quality solutions that meet those needs.
We strive every day to create an environment where we can achieve these goals together, based on the following core tenets below.

WE ARE QUALITY
Reliability our customers can count on. Products that perform, and excellent service.

WE CARE
We care. About our clients, our employees and products. We stand by our word and do what's right.

WE FOCUS
We focus on what's important and communicate our goals and priorities clearly.
WE ARE CREATORS
Our groundbreaking ingenuity comes from within. We are creative leaders in making the complex simple.
Our Radio Dispatch Solutions and Technologies
Omnitronics began with the design of two-way radio peripherals, but has expanded to offer a wide range of communications management products. These include:
Radio Management and Dispatch
Omnitronics offers a range of radio dispatch solutions to help operations of all sizes control and monitor communications. Catering for both centralized and decentralized network structures, our products are proven in a variety of operating environments including emergency dispatch centres, oil and gas operations, utilities providers and the transportation industry.
Radio Interconnects
Omnitronics has designed a variety of audio bridging and interoperability gateways that allow multiple radios to be interconnected, regardless of frequency or manufacturer. Depending on the solution, we also offer devices for localized and wide area networks with various numbers of radio and telephone ports.
Radio Connectivity
Our radio connectivity products are designed to connect single or multiple remote devices over IP or through analog lines. The innovative Omnitronics IPR range of Voice over IP (VoIP) adapters provide point-to-point or point-to-multipoint connectivity with SIP capabilities.
Interface Products
Omnitronics' range of reliable, easy-to-use communication interfaces is designed to improve flexibility for managing your radio communications. The range includes 4 wire line isolation, DTMF decoder, Selcall Monitor and 24V to 12V converters. These units allow you to interconnect products within the Omnitronics range as well as interface Omnitronics and OEM products.
Custom Engineering
Every organization has unique needs, and off-the-shelf solutions are often unable to deliver. Omnitronics has a long history of collaboration with industry and individuals to develop bespoke radio dispatch products. Whether you have a working prototype or just an idea, we can help you commercialise your unique project.
Our 40+ years of experience designing and building two-way radio peripherals and communications management products makes Omnitronics a perfect choice for your radio dispatch needs. Is your organization in need of custom solutions providing interoperability for radio networks? Reach out to Omnitronics for a quote today.
Testimonials
Hear From Our Customers
"Great job Omnitronics Team. Not only do you provide great quality products but you also have a team to match. I know I can always count on your products."
Mark Juntanamalaga, Technical Services Specialist at ActewAGL
We'll find the perfect system for your individual needs.
Omnitronics is excited to be exhibiting with Eventide Communications at the PMRExpo between 28 - 30 November. This collaboration...
read more
Tetra
Tait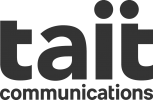 P25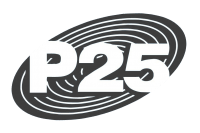 NXDN
Nexedge
Motorola

Kenwood

IDAS

Icom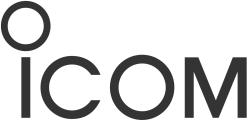 Hytera
Harris

DMR
Damm