The IPR400 S2 is a full featured, fast and flexible multi-channel RoIP and interoperability gateway, combining Voice over IP extensions for analog radio equipment and  interoperability between disparate radio systems all in one.
The 4 ports of the IPR400 S2 can be linked together internally to the IPR400 S2 or with VoIP in a myriad of combinations, making the device ideal for connecting repeater sites. The gateway also features SIP connectivity for use with dispatch consoles such as RediTALK-Flex, altusomni or omnicore.
When the IPR100 is not enough, the IPR400 S2 offers isolated 4-wire E&M interfaces, multi-casting, voice activity detection, voice compression, CTCSS, SELCALL & DTMF signalling, encryption and RS-232 data tunnelling. 
To make configuration a breeze, the IPR400 S2 now incorporates software configurable E&M signals. Using a web browser, you can configure contact, voltage or switched (power or ground) operation for both the M (PTT) outputs and the E (Busy) inputs.
 
4 Ports
Control up to four two-way radios remotely over IP link

Site Monitoring
Monitor network performance via SNMP Simple Network Management Protocol
Crossbanding
Link groups of radios, IP and VoIP channels in various combinations 

2in1
Analog interoperability gateway and RoIP gateway 

White Paper
VoIP for Radio Networks
Radio over IP (RoIP) adds significant value to Radio Networks. This White Paper explores the many benefits of this technology and discusses the range of differing applications in which it can be used.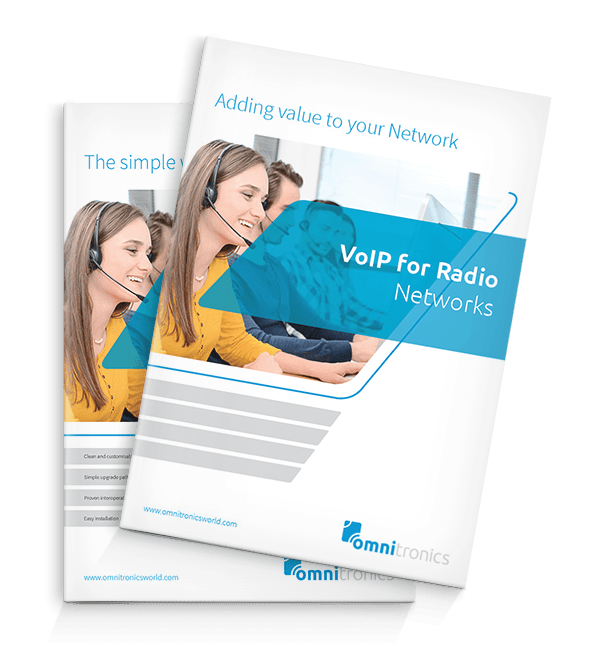 Ambulance Service uses IPR400's to Provide Backup Paths to
Repeater Sites
Russian Coal Mine increases Efficiency with Radio over IP
Tasmania Fire Service connects Radio Network over IP
We'll find the perfect system for your individual needs.