CASE STUDY | omnicore Radio Dispatch System
omnicore Dispatch Project Wins Prestigious APCO Technology Leadership Award by Integrating Tait DMR T3 Into Statewide P25 Network for Interagency Communication
The Village of Melrose Park Departments of Homeland Security and Public Safety are based in Cook County, Illinois, a suburb of Chicago. They are tasked with preparing and equipping for threats to public safety. Keeping their community safe and providing emergency response to residents and those in surrounding towns including emergency services, police, fire and more:
The Melrose Park Homeland Security department is the local field structure of the Nation's National Response Plan (NRP) and is responsible for planning, warning, mitigation, recovery and coordination of operations  for their departments:
Melrose Park Public Safety: Division's volunteers support through a variety of efforts, from working at village special events to assisting and working in tandem with other local, county and state agencies.
Emergency Services: Traffic Control, Search & Rescue and many other emergencies service functions.
Special Teams: Division consisting of multiple trained volunteers, who make up our Communications Team, Fire Team, Bike Team and Honor Guard.
Medical Reserve Corps.
Auxcomm & Ares (Ham Radio): A uniformly trained and credentialed unit of communication volunteers available for

pre

-planned events, emergency or disaster responses
A Bustling Village
Corporate King of the Suburbs
Nicknamed the "Corporate King of the Suburbs", over the years corporations like Alberto-Culver, Wilson Sporting Goods, Benjamin Moore, Jewel-Osco, Home Juice, Zenith, Ford, International Harvester, Navistar and so many others have made and still make Melrose Park their home. During working hours thousands commute to the bustling village of nearly 24,000 residents from other parts of the greater Chicago area, making the Village of Melrose Park as one of the largest amount of industry per square foot. Helped by a geographical proximity to the Chicago O'Hare airport as well as trucking terminals and large business, the village of Melrose Park and businesses that have chosen Melrose Park as their home, prosper.
Customer Profile
Village Public Safety Agencies
Application
Public Safety Communications
Inter-agency Response Management
Products Used
omnicore Enterprise Dispatch System
DRG100 Digital Radio over IP Gateways 
The departments' existing analog wireline Radio Console was announced as End of Life by the manufacturer and was no longer supported. That meant they had to say goodbye to the existing multi-seat solution with pushbuttons that was hardwired to radios and phonelines. In their pursuit to find the ideal solution which would handle all village departments (Police , Fire, Homeland Security, Public Safety, Public Works and Code Enforcement), and with these departments scattered over UHF, VHF and 800MHz frequency bands, Chief Schwartz saw a large challenge in being able to set up bridged talk groups where all departments could talk to one and other.  Also adding to the challenge was hosting 3 adjoining police departments.
The most important challenge was officer safety, Chief Schwartz needed the availability of GPS mapping showing not just the vehicle location but the actual location of the officers and the addition of encryption keeping radio communication secured.  Chief Schwartz reached out to their trusted communications adviser Alpha Prime Communications. In consultation with Chief Schwartz and Alpha Prime Communications (and based on their recommendation), the village of Melrose Park opted to use the opportunity to upgrade to a state-of-the-art Omnitronics Dispatch solution.
Award Winning
APCO International 2023 Technology Leadership Award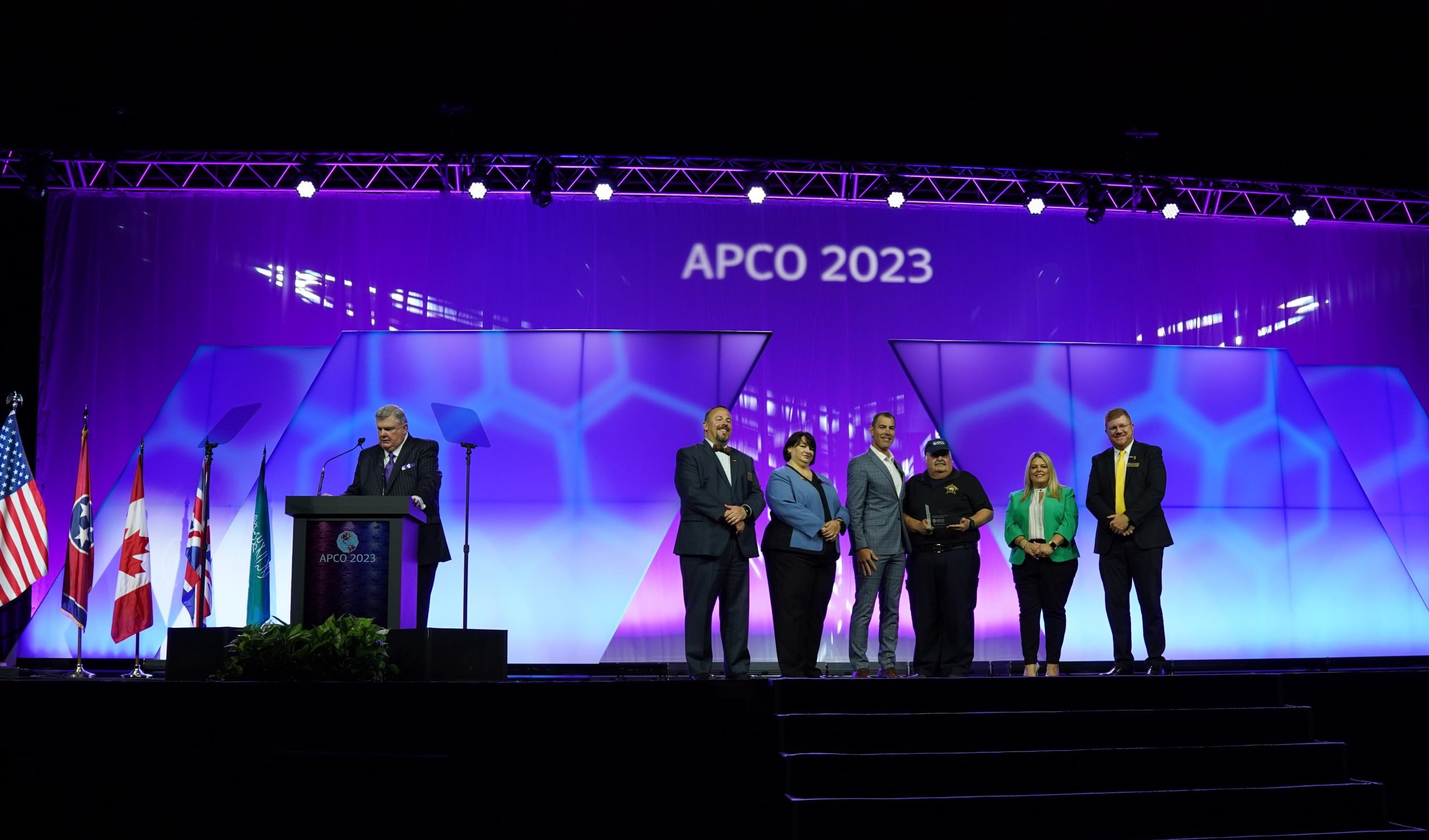 In 2023 the Village of Melrose Park won the APCO International Technology Leadership Award- SML Agency for their omnicore Enterprise Dispatch project implementation and the Chief honored was honored at the APCO International Annual Conference in Nashville, Tennessee.
System Selection
Requirements
It was decided that 9 radio dispatch stations (consoles) would be need to be available and the ability to access and communicate on anywhere between 25 and 49 channels comprising a vast array of different technologies, protocols and vendors.  The availability to add all village 311 calls and to be able to host 3 additional police departments allowing them remote dispatch and mapping on the system.
It was of vital importance that the new radio system gave Melrose Park the ability to have interoperability with other towns and dispatch centers in the area. One of the difficulties that can potentially rule out other systems, is the vast mix of technologies, protocols, and vendors used by these other organizations. As a result, one of the most crucial components for the department was the ability for a Dispatch system to combine a mix of technologies, including analog, P25, DMR, Alerting and Paging. Part of the requirement also included integration into the statewide P25 Phase 2 system, being used by neighbouring municipalities. As the use of this network would require vendor-lock-in, Chief Schwartz decided their preferred solution would be to connect to the statewide network using an interoperability bridge.
 This is a versatility which can easily be solved with the Omnitronics omnicore Enterprise Dispatch solution as it allows organizations to operate on virtually any type of radio system or channel, or location, including mobile, and it is vendor agnostic.
Due to the mission-critical nature of the organizations using the radio dispatch solution, reliability and redundancy were additional essential criteria.
Future-Proof
The Solution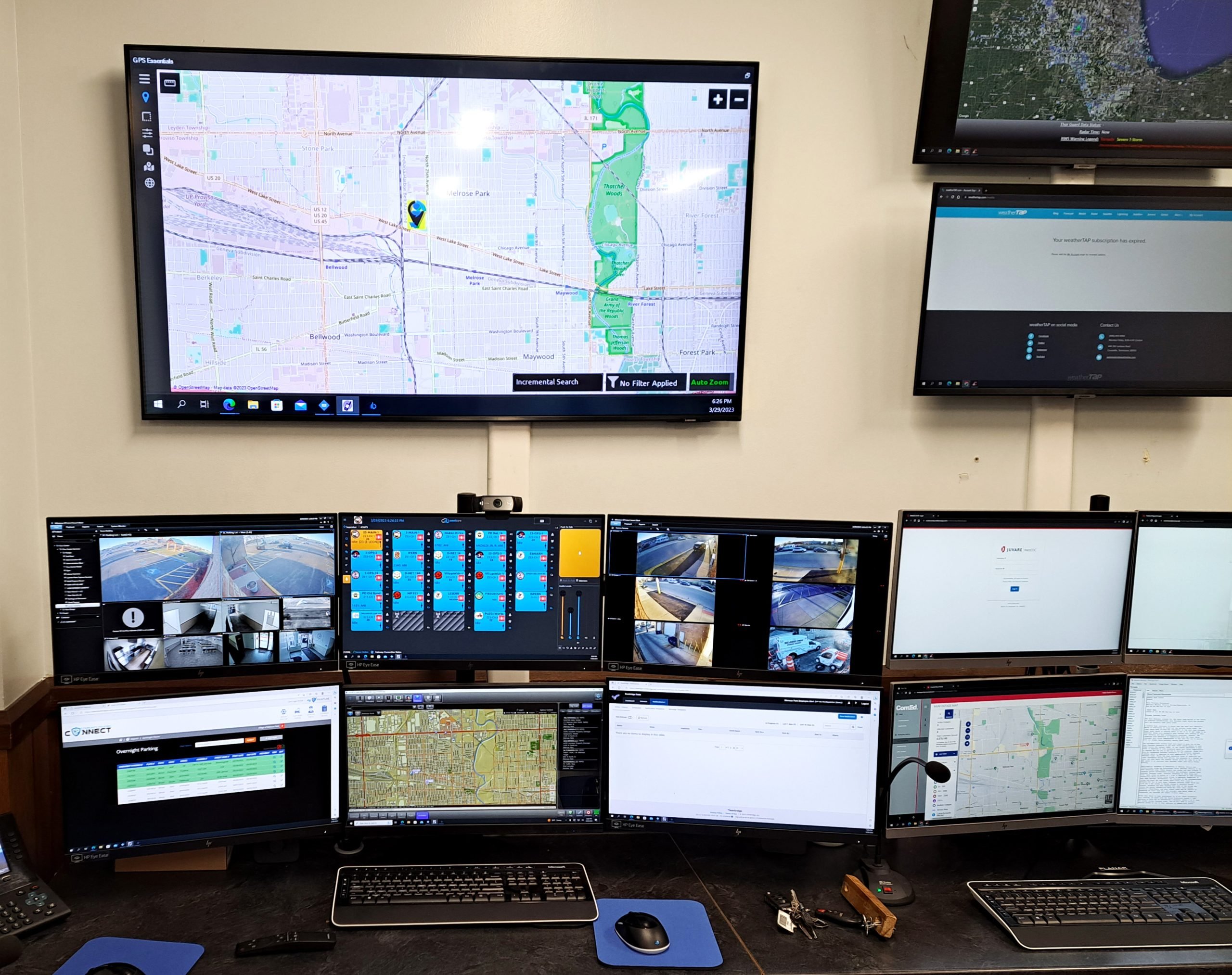 The Village of Melrose Park opted to invest in an omnicore Enterprise Dispatch System. They were able to use their own Common Off The Shelf (COTS) server solution, and in the unlikely event that the server was to fail, the dispatch consoles will continue to operate. The omnicore Enterprise dispatch system allows the department to connect both their existing legacy analog channels and the new digital channels along with integration with the statewide network channels.
The further addition of Tait TeamPTT also means that Push to Talk over Cellular provides enhanced access to instant communication and information, connecting radio, cellular and WIFI networks, so that users on any of these networks can talk to each other. The omnicore floating licenses model ensures the department is not limited on the number of PCs the Console is installed on, as licenses are based on the number of simultaneous logons. In addition, the capability to install the Console on tablets and laptops in order to dispatch on monitor remotely (i.e. on site during a response, or in a backup location, or from home, in a pandemic scenario). 
To achieve interoperability with the Village's DMR Tier 3 trunked system and the statewide P25 Phase 2 trunked system, Chief Schwartz worked with Alpha Prime Communications and Omnitronics to create a way of linking to these systems together by using multiple Omnitronics DRG100 RoIP Gateways. These interfaces use Tait's DMR Standard AIS protocol and Tait TM9455 donor radios with the CCDI interface and allowed for talkgroups on the DMR Tier 3 system to be linked to talkgroups on the P25 Phase 2 system to create an interoperability bridge between the 2 systems. Subscriber radio users of the P25 Phase 2 system can now talk to subscriber radio users of the DMR Tier 3 system on demand for true interoperability between multiple public safety agencies, and a first in the state for this type of radio system interoperability!
During the course of the implementation, further aspects of Omnicore Enterprise Dispatch were enhanced to the specific requirements of Chief Schwartz to make the software more compatible, thus making the transition easier for the TC's.  Alpha Prime Communications has been an integral part of specifying the additional product development, due to their close relationship and constructive work with the Omnitronics software development team.
Because of the specific requirements of Chief Schwartz, the Console Operators found that the new omnicore Enterprise Dispatch Console interface is easy to use and that their sound quality had improved significantly.
Positive Impact of the Technology
Operational Efficiency and Reliability in Delivering Public Safety Services
The new dispatch solution has changed the way the village departments operate their critical communications. Moving from an analog wireline console with push buttons, to a Radio over IP software system that can be operated in the cloud, on site, or in a dispatch center means they are never again tied down to dispatch hardware at a specific location.
With the option to dispatch from any computer using Radio over IP (RoIP), the village dispatchers are given the flexibility necessary to operate from virtually anywhere. The possibilities are endless.
The Village's departments include Homeland Security, Public Safety, Emergency Services, Special Teams, Police, EMS, and Fire. They currently operate their radio dispatch across eight different locations and have installed the omnicore Enterprise Dispatch Console on both regular PCs and laptops as well as Surface Pro tablets for added flexibility. In addition, a mobile command center (a converted ambulance) is equipped with omnicore Enterprise on 2 PCs and includes an interoperability system which allow communications across a variety of radio systems to ensure communications with surrounding municipalities or other agencies.
Testimonial
The Chief Explains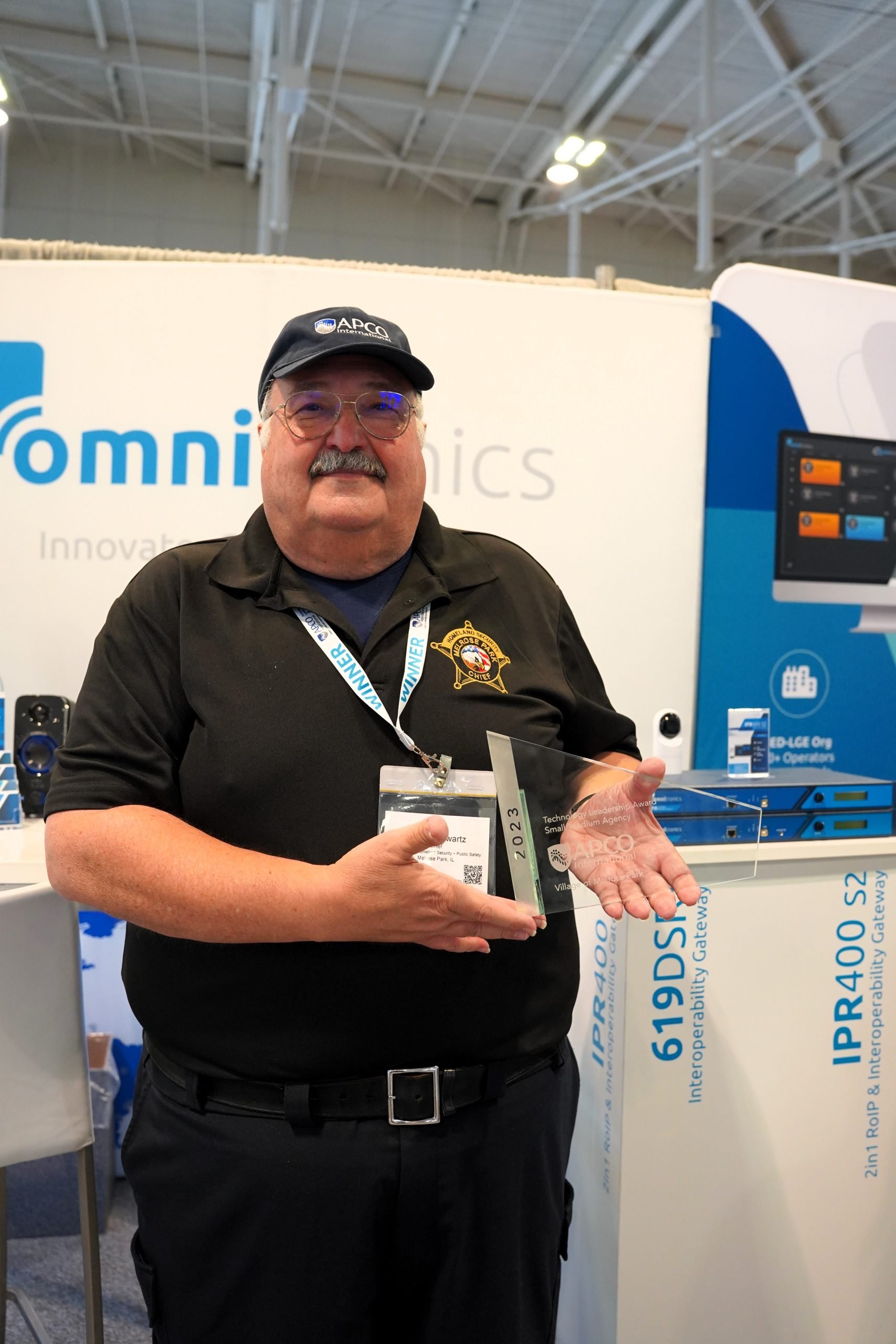 "We have moved from an 18-year-old End of Life analog button based wireline connected Radio Console that was limited to analog UHF and VHF channels and had no modern interoperability capabilities.
The challenge was to create a new system to enable all village departments to communicate with each other on demand. Now with the omnicore Enterprise Dispatch System, new digital radio systems including DMR Tier 3 UHF and DMR Tier 2 VHF, and P25 radios, our new system now connects all of the above to both P25 Conventional and P25 Phase 2 Trunked systems including interoperability to the statewide P25 network using Tait CCDI for P25 and DRG100 gateways.
The almost limitless combinations possible are absolutely amazing! Working with the latest state-of-the-art interoperable dispatch technology makes our operations much easier, more efficient, and most importantly increases the safety of our Officers and teams on the ground and the communities we serve!"
The Dispatch Solution
Network Diagram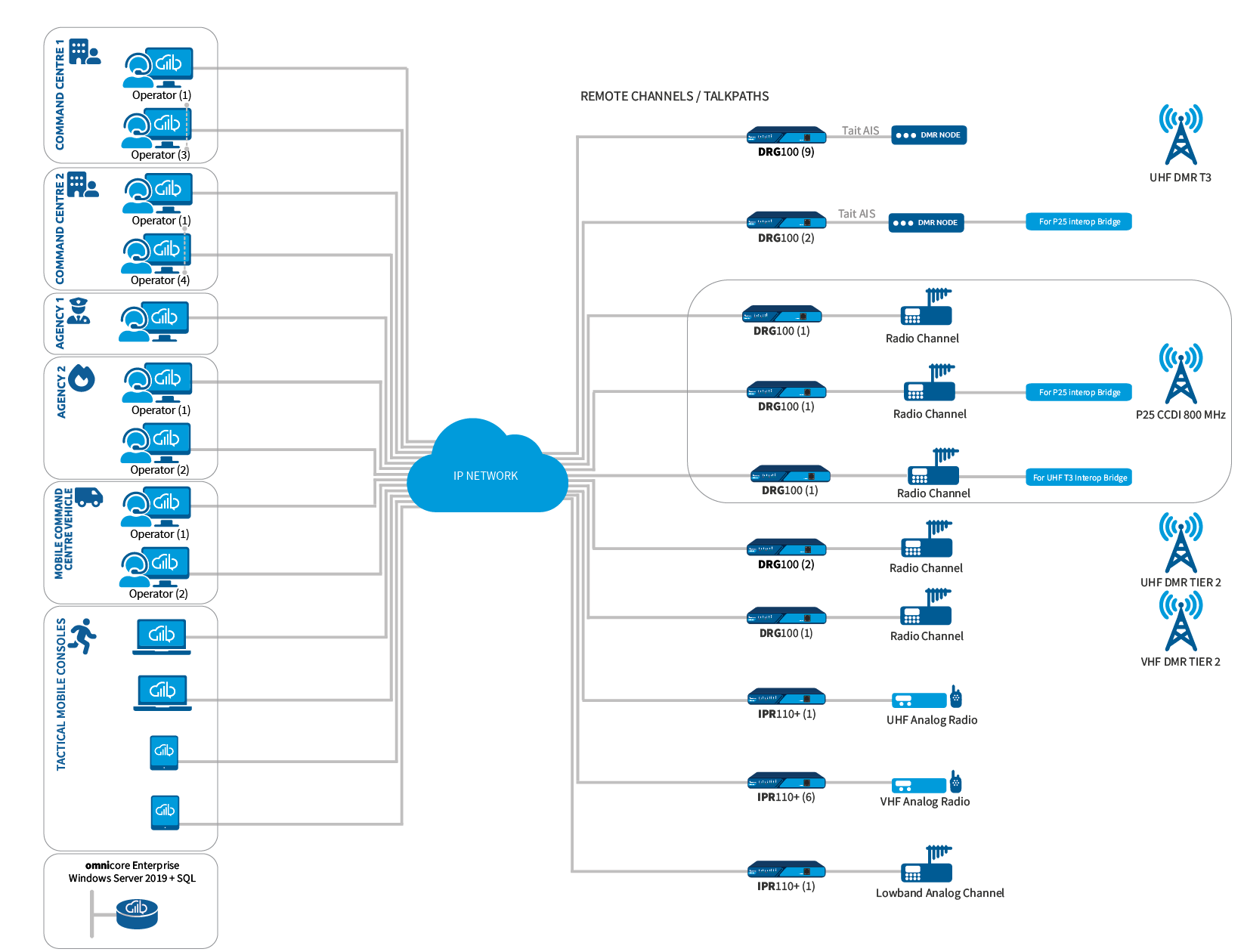 Product Focus
omnicore Enterprise Dispatch
Contacts
Automagically centralize yourcontacts databases into one
Easy to Use
Touchscreen interface with a configurable layout
Location Services
Geofencing, alarms, route playback
Reporting
Sophisticated reporting and analytics into existing systems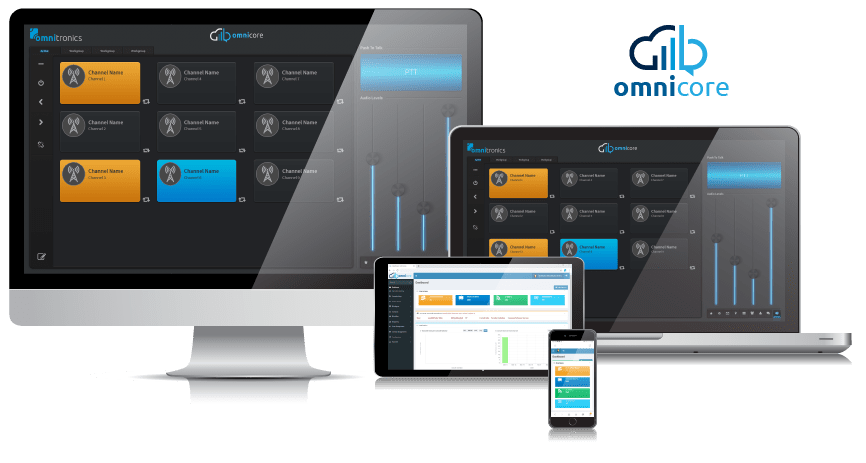 On-the-Fly
Central changes are instantly updated
Interoperability
Interconnect people, protocols, technologies & manufacturers
Connections
Full digital & legacy analog radio systems, phone, paging, SIP
High Availability
Fully redundant, data replication, clustering & 24/7/365 Support options
Safety & Productivity
Conclusion
As the system is COTS VM based, the Village of Melrose Park retains a high level of self-sufficiency in supporting their user requirements and expanding for future needs. Thanks to the expertise of Alpha Prime Communications during successful installation and the ongoing support of the system as part of an optional omnicare Premium Support & Maintenance plan, the Chief is now able to take full advantage of the functionalities of the system.
2022 marked the first year that the village could use their new system for managing communications for their annual Taste of Melrose Park festival. A highlight in the Illinois culinary events calendar drawing nearly 300,000 festival goers to the top-notch entertainment and food offerings.
We'll find the perfect system for your individual needs