Dispatch and Networking Solutions for Damm TetraFlex

As proud partners of Damm, Omnitronics has developed an interface for Damm TetraFlex networks.
The Tetra Gateway-DM is a software based IP gateway that interconnects Damm TetraFlex networks onto one common Radio over IP (RoIP) Network.
Built on Omnitronics' leading Radio over IP technology, the Tetra Gateway-DM provides users with a wide variety of benefits:
Cost Effective: Single Gateway enables the Damm TetraFlex resources to be pooled and shared by multiple operators.
Access to Latest Dispatch Technology: Compatible with the DX-Altus and RediTALK-Flex.
Ethernet Connectivity: Providing simple installation and interfacing – no Donor Radio's required.
Interoperability Across Radio Protocols for simple migration and inter-agency cooperation.
Simple Integration to 3rd Party Applications such as Voice Recording, Location Services, SIP Telephony and more.
Products


Let us know how we can help you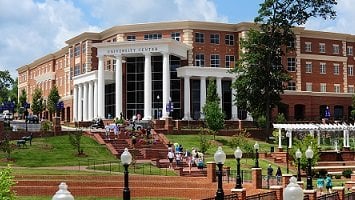 Recognized as one of the best colleges in the south, High Point University (HPU) is a private liberal arts university in North Carolina, USA. With over 4800 students, the university takes security of its grounds seriously, as recently demonstrated by its upgrade to...
read more