Location Services
Making Your Location Services Truly Interoperable
Were you to take inventory of all the radio equipment across your entire network, it's unlikely that a fully unified fleet of devices would be found. As the network expands, adding new users at various locations or even replacing old and unsuitable equipment, you may find radios from a number of different manufacturers in each location.
It's possible to run into complications as one device's features aren't necessarily compatible with another out of the box. To be able to connect with users at each location, you need a solution designed to bring together the various discordant features. This will help with migration and connectivity between networks, meaning you'll be able to communicate with all users, regardless of the equipment they have.
Challenges
Location Services
For organizations who rely on accessing location services as part of their dispatch solution, extra considerations need to be made. For example, the Digital Mobile Radio (DMR) standard does not specify how that data is handled. Each individual radio producer creates their own proprietary protocol to manage location service data, meaning that other brands cannot simply be added on to the network and have this feature work.
To deliver true interoperability, IP architecture is required to convert the protocol of each unique radio protocol into a common language, allowing them to work together on a single network. For this reason, many organizations will require the implementation of an RoIP Gateway for digital radio.
First and foremost, achieving that crucial interoperability is one of the key reasons for using an IP Gateway. Most organizations won't have a fully unified equipment solution across multiple locations, so opening up the network to devices from a number of manufacturers will make the overall dispatch solution more effective.
Beyond the core voice communication functions, however, the right IP Gateway works with location services and the other data features digital radio provides. Most commonly, terminal radios have the ability to send GPS data through the IP Gateway whenever they transmit, whether through voice, messaging or even emergency alarms.
Less widely used, but still a helpful option for some, devices can be configured to send regular position updates to the digital radio gateway, every five minutes for example. Also, console operators have the ability to request the GPS information of specific terminal radios on the network, allowing them to pinpoint the location of an individual unit and operator.
An IP Gateway allows many radio brands to communicate together
As you can probably tell, choosing a location services solution for your organization shouldn't be taken lightly. For more advice about which solution might be right for you, speak to the experts at Omnitronics.
By offering interoperability across digital radio protocols, the majority of the hard work is done for you. We work directly with a number of manufacturers, such as Hytera, Tait, ICOM and Motorola, to ensure our system is compatible with their proprietary protocols and can operate with the other brands we support. Your organization won't need to be locked to a specific brand, and our system allows you to easily switch manufacturers if you are unsatisfied or simply find a more affordable option.
Get in touch with Omnitronics today, and see the benefits of interoperable location services for yourself.
Products
Typical Applications
Interoperability Gateways provide a means of creating a wide variety of network connections to facilitate interoperability across frequency bands, making sure your organization can communicate efficiently.
We'll find the perfect system for your individual needs.
Tetra
Tait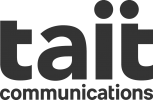 P25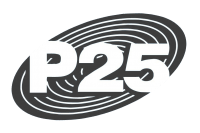 NXDN
Nexedge
Motorola

Kenwood

IDAS

Icom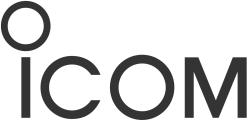 Hytera
Harris

DMR
Damm