Surf Lifesaving New South Wales
omnicore to the Rescue to manage Radio Communications for 129 Clubs
The Omnitronics omnicore Enterprise Dispatch System has been selected by Surf Lifesaving New South Wales, Australia to manage radio communications for 129 clubs and more than 60 lifeguard services as part of a range of upgrades that are critical for delivering frontline lifesaving services.
omnicore Enterprise Dispatch has been installed at the Surf Lifesaving New South Wales (SLS NSW) State Operations Centre (SOC) at the SLS NSW Headquarters at Belrose in Northern Sydney.
This vital piece of mission-critical technology will include floating radio dispatch console licenses for 12 dispatch operators who manage communications on 22 radio channels across the state.
The SOC and 65 repeater sites along over 2,000kms of Pacific Ocean coastline, from the Queensland border in the North to Eden on the South Coast, are connected using an existing DMR T2 Network. 20,000 volunteer patrol members, as well as paid lifeguards at 80 locations along the NSW coastline, are tasked with protecting 8.5 million beach goers annually, including at popular Byron Bay, Manly and the iconic Bondi beaches.
Customer Profile
Surf Lifesaving NSW Includes 129 Clubs & 60 Lifeguard Services Along 1,000 Miles of Pacific Ocean Coastline
Application
Managing Maritime Communications
Products Used
omnicore Enterprise Dispatch System

RediTALK-Flex

Dispatch Console
DX-Altus Dispatch
Organizational Benefits
Beach Safety
The Challenge
More Responsibility Means Latest Technology is Needed

As SLS NSW they became an emergency service under the NSW government, increased responsibility to monitor the coast and to respond to incidents and coordinate with other emergency services such as police, fire, ambulance, and more meant that a larger, state-of-the art facility would be required to manage operations.
As a result, the NSW government committed to a $16 million investment into Surf Life Saving NSW over four years. This catered for a new $3.5 mio high-tech State Operations Centre including an upgrade to the latest omnicore Enterprise Dispatch System to enhance coastal surveillance capability and improved asset coordination.
Product Focus
omnicore Enterprise Dispatch
Contacts
Automagically centralize yourcontacts databases into one
Easy to Use
Touchscreen interface with a configurable layout
Location Services
Geofencing, alarms, route playback
Reporting
Sophisticated reporting and analytics into existing systems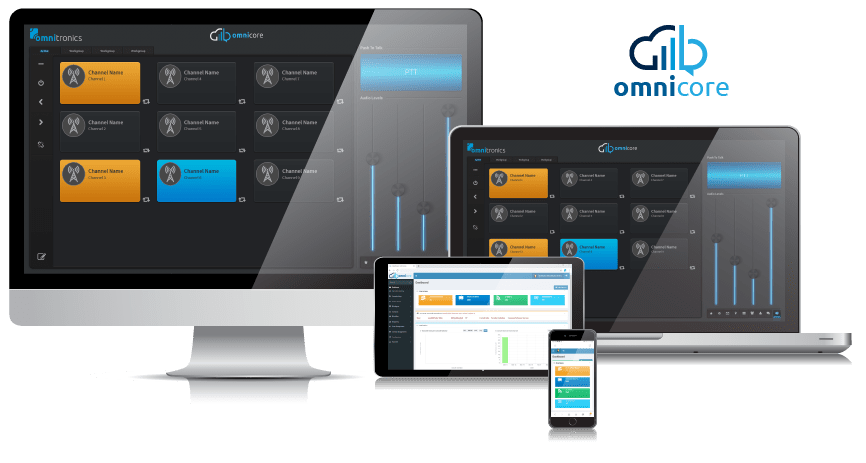 On-the-Fly
Central changes are instantly updated
Interoperability
Interconnect people, protocols, technologies & manufacturers
Connections
Full digital & legacy analog radio systems, phone, paging, SIP
High Availability
Fully redundant, data replication, clustering & 24/7/365 Support options
Beta Testing
Early Access to omnicore Enterprise Dispatch
As a longstanding Omnitronics Dispatch client, the state's peak water safety and rescue organisation has had the opportunity to try and test an early commercial release of the  radio dispatch system on 2x fixed desk and 2x mobile dispatch operator tablets before committing to buy. In addition, the organization was able to directly feedback suggestions for possible future enhancements to the system's feature-set.
Nearly a year later the omnicore release was still being used alongside the DX-Altus Dispatch and RediTALK-Flex Dispatch consoles – with all three systems sharing the same gateway infrastructure.
A decision to upgrade all dispatch consoles to omnicore was made to take advantage of the latest technology of the server-based solution.
Because omnicore Enterprise is compatible with their already existing Omnitronics RoIP & Interoperability gateways, there was no need to replace those and additional gateways expanding system capacity could simply be added.
Enterprise Radio Dispatch Management
omnicore
The Easy to Use and Flexible Stand-Alone Dispatch Software. Deploy in the Cloud, on Site, or in a Data Center.
Modern Technology
Latest Features Simplify Day-to-Day Operations
Whilst Surf Lifesaving NSW uses omnicore Enterprise Dispatch in just the same way as the RediTALK-Flex and DX-Altus Alto Consoles, there are many more modern features available in omnicore that are yet to be discovered.
They praise the adaptability of the system. It is "easy to add channels straight from a central location and you don't have to do it manually on each and every console, the team don't have to bring equipment back to the control center to be updated. Any changes are done centrally and automatically updated to all consoles from the central server," says Andrew Ugarte.
Where in the past the call recorder would save recordings onto DVDs, the new system includes an IP-based Eventide NexLog DX-Series communications recorder to record calls from both radios and telephones for a multitude of purposes, including after-action reviews, court proceedings where fatalities are involved, forensic, and other documentation requirements.
One functionality, that SLS NSW is very enthusiastic about is the capability for Canned Voice Announcements that will be used to send emergency DTMF tones to clear radio traffic for critical announcements.
Another new feature the SOC is looking forward to utilizing as part of their business practices are the backend reporting capabilities, including the number of transmissions, time on air, number of received calls that will help them in better managing business processes and operator stress and fatigue.
Mobile Dispatch System
omnicore Enterprise Radio Dispatch is Used on Tablets
The State Operations Center is open during daylight hours, 7am to 7pm during summer, however, the emergency phone is answered 24/7/365.  
That means that outside of daylight hours a number of dispatch consoles on rugged tablets get deployed to after-hours staff for off-site operation.
Remote State Duty Officers man phones and tablets from their homes after hours and have all tools on hand to manage statewide incidents from their private residences, including omnicore Enterprise Dispatch on a Panasonic Toughbook tablet.
This flexibility makes it not only convenient on a day-to-day basis, but also serves as a contingency should the SOC become unavailable, i.e. in case of a disaster.
Testimonial
Hear From Our Customer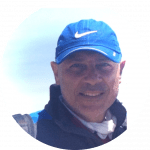 "The installation of omnicore was straight forward and painless. It looks and feels similar to the DX-Altus Alto Radio Dispatch Console [we are currently using] and is not a huge learning curve."
Andrew Ugarte, Operations Center Manager
Surf Lifesaving New South Wales
The Dispatch Solution
Network Diagram