Overview
Going Deeper with RoIP Networks
Transitioning to Radio over IP (RoIP) offers some tremendous benefits to organizations that rely on two-way radio communications. Lower costs, greater reliability and increased interoperability are just a selection of the enhancements users can expect, for industries such as public safety providers, transportation and logistics or mining.
While the benefits of RoIP technology are relatively communicable, the details of how those benefits are achieved are not as well understood. RoIP itself is a generic term, referring to the application of Voice over IP (VoIP) to two-way radio networks.
Omnitronics has compiled a whitepaper – "Understanding RoIP Networks" – to help organizations better understand how utilizing IP infrastructure can unlock the benefits mentioned above, and some of the potential issues that may present themselves.
RoIP leverages the same infrastructure, but has been adapted to serve the needs of two-way radio users.
VoIP was essentially designed as a replacement for traditional telephone line-based communications, using the power of internet technology to drive greater flexibility and interoperability.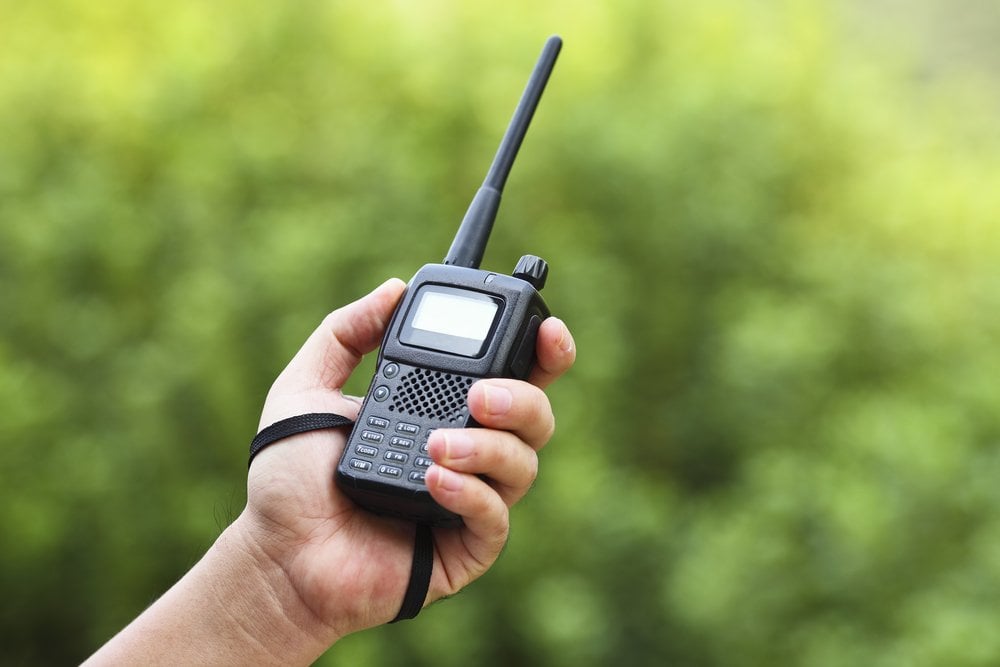 Rather than relying on a service provider, RoIP networks are generally managed internally by the organization, with a focus on instant communication for one-to-one dispatches, or wider, one-to-many broadcasts. The IP network also brings additional functionality to radio communications, such as push-to-talk (PTT) transmission.
For digital radio users, the additional benefits extend even further. Advanced Radio Features allowed by RoIP technology include stun and revive for faulty or lost equipment, remote monitoring of users and the ability to generate alert tones on the network to signal an emergency procedure.
Addressing Issues
VoIP Networks
While VoIP developments have unquestionably improved communications overall – providing greater access and affordability for users, particularly over long distances – the technology is not without its issues. Lessons have been learned from the shortcomings in regular telephony, however, with further innovation allowing RoIP to offset these issues where possible.
Delay
While VoIP networks are often plagued with both constant and variable delay, radio systems can be configured to tolerate delay better than telephone systems. Additionally, some delay can actually improve the overall performance of the network in the case of PTT communications, ensuring that the beginning of the dispatch is not lost.
Echo
Usually a side-effect of delay, echo and cross-talk can also disrupt VoIP communications. Over a RoIP network with the addition of Digital Signal Processors (DSP) to process audio, echo signals can be filtered out.
Packet loss
While every over-the-air network can be expected to experience some packet loss, a well-designed RoIP system will provide acceptably intelligible voice audio with as much as 10 per cent loss.
In addition to minimising the impact of the above issues, RoIP networks deliver a number of
reliability, flexibility and efficiency benefits
. IP networks are so widespread and carefully maintained that the risks of downtime are low, and the technology allows for multiple connectivity across frequency bands and device manufacturers, adding a welcome increase in interoperability.
The use of IP infrastructure also means an RoIP solution is immensely scalable – little additional installation and maintenance of architecture is required when expanding a network or establishing a new one. Organizations are also freed from relying on expensive leased lines and microwave links while having access to more hardware options, and the technology allows connectivity of sites across a much wider geographical area.
We have just scratched the surface of what you can learn about using RoIP networks. For more in-depth analysis, be sure to download our whitepaper, or if your are ready to improve your radio network today, get in touch with the team at Omnitronics.
White Paper
Understanding RoIP Networks
Radio over IP differs from Voice over IP technology in a variety of ways. This White Paper explains those differences and the various considerations the IT team and systems integrators need to understand in order to create effective RoIP networks that meet their needs.