960sip Radio Dispatch Console For Voip Networks



Mission Critical Communications
Mission Critical Communications
Mission Critical Communications Experts For 40+ Years
System Components
950 Radio Management System
From small single channel installations through to large multi channel installations, Omnitronics has become synonymous with premium communication centre control and peripheral equipment. The innovative 950 Radio Management product has for many years raised the standard for multi channel, multi operator communications centre solutions across the globe. The product offers a highly robust, reliable and cost effective solution for network managers requiring multi operator, multi channel control of their communications.
Our small to medium Communication Centre clients find their requirements are more than catered for with this solution. We recommend this product for systems with up to 12 channels or links as a flexible multi operator interface. Local or remote cross-patching, local or remote operator control and local or remote channel control are all offered as standard features to this system. Compatible with any of the
Omnitronics
960
Series of Consoles and Handsets, the
950
Radio Management System is a modular design providing for ease of expansion and installation.
960 ESC/ESH Channel Selector Panels
Select Channels to be Turned off, Monitored or With Full Control
Various formats and versions of the channel selectors are offered to meet the system size and operator location. All provide individual three position (off, monitor or full control) switched audio control of each channel. Each channel is fully independent to allow monitoring of any or all channels from any or all operator positions. The ESH version is a standalone product designed to compliment an Omnitronics handset.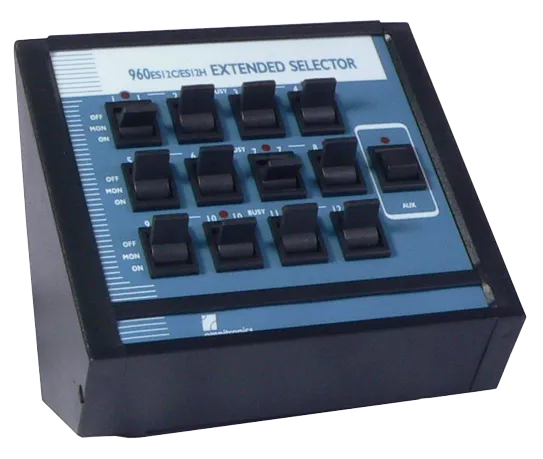 960 ELC/ELH Channel Linking Panels
Channel Cross-Patching, Linking and Grouping
The channel linking panels allow for the cross patching or linking of any of the installed channels to the system. Utilizing the standard three position switches, channels can be linked to one of two groups or to a non-linked state. The Group 1 selection also allows for the inter-rack linking of channels over a 12-channel configuration. The ELH version is a standalone product designed to complement an Omnitronics headset.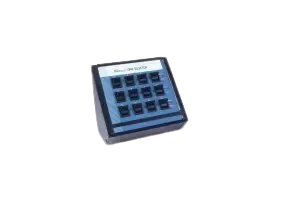 950SR Subrack
Rack Mounting
19" format, 3U housing capable of containing 14 card modules. Provides the power supply input for the system. Six card modules are allocated to the 950CI Channel Interface cards, one card module is allocated for the 950CL Channel Linking feature and the remaining seven card modules are allocated to the selector cards or other facility cards.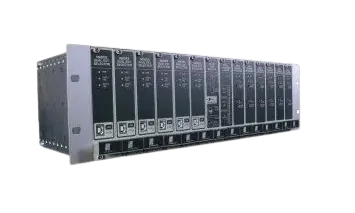 950DES Dual Extended Selector Card
Provides Power, Audio and Logic Distribution for Two Operator Positions
This card provides the power, audio and logic distribution for two operator positions within the subrack in which it resides. Two Wire balanced audio and Two Wire RS485 data enables operator consoles to be located up to 1000 metres from the 950 RMS subrack via a two pair cable.
When a system has 2 subracks, the signals for the second subrack are transferred through the selector in the first subrack so that only 1 cable is required for each operator position.
950CI Channel Interface Card
Direct Connection to Radio or Channel Equipment
Transmit and receive level adjustment is available from the front panel. Mute and PTT LED indication is also provided to assist in commissioning and maintenance. An additional output is provided for connection to a 920 Remote Control Interface if landline control is required. The channel interface card may be connected to radio, link, landline, RoIP, PSTN interconnect or other devices compatible with the above formats. Each 950SR has the capacity for up to six channel interface cards.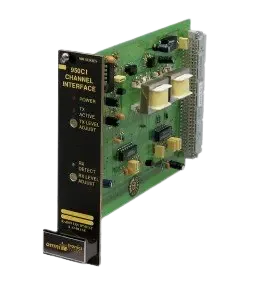 950CL Channel Linker Card
Cross Patching or Linking of Channels Connected to the System
Used in conjunction with the 960 LC link Selector panel, two independent links can be established, each with multiple channels. For a 12-channel configuration an audio path between racks provides for a crosspatch across all 12 channels. All facilities and delays are field programmable via an RS232 port and PC software supplied with the link controller.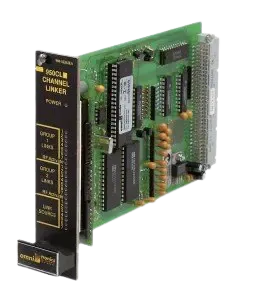 We'll find the perfect system for your individual needs.
No Downtime in 20 years for 950 Radio Management SystemAnthony Benbow of DFES sends the final transmission on their 950 R ...
read more