Overview
Why omnicore Computer Aided Dispatch Software?
The Quantum Leap in Radio Dispatch Consoles
The latest technology omnicore Enterprise computer aided dispatch software is the next generation in scalable radio dispatch management and can be hosted on site, in the cloud or data center.  An evolution of world-proven Omnitronics radio dispatch consoles DX-Altus (now altusomni) and RediTALK-Flex Dispatch, the omnicore Enterprise software IP dispatch console combines the best of both worlds, and is a flexible, easy to use system for medium organizations and very large enterprises alike.
For peace of mind, the upgrade to omnicore is easy: it is compatible with existing tried and proven Omnitronics gateways and features omniconnect interoperability for those wanting to connect people, technologies, protocols and manufacturers.
Ideal for medium organizations to large enterprise scaling beyond 100 operators and/or 200 channels, omnicore Enterprise has the flexibility to grow with demand. No ifs, ands, or buts.
Dispatchers will be able to communicate over both Trunking and Conventional systems with access to all of the available digital radio features including GPS.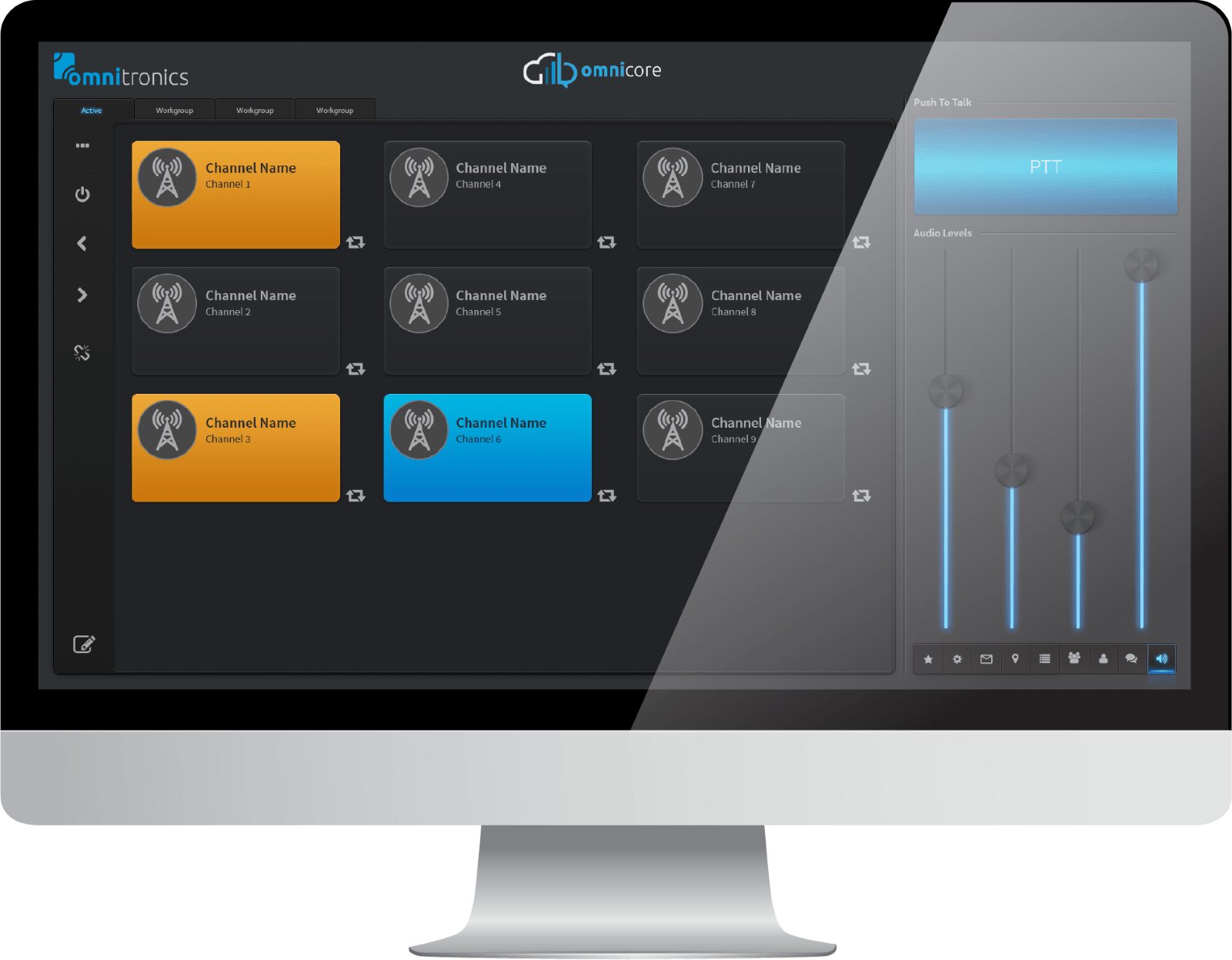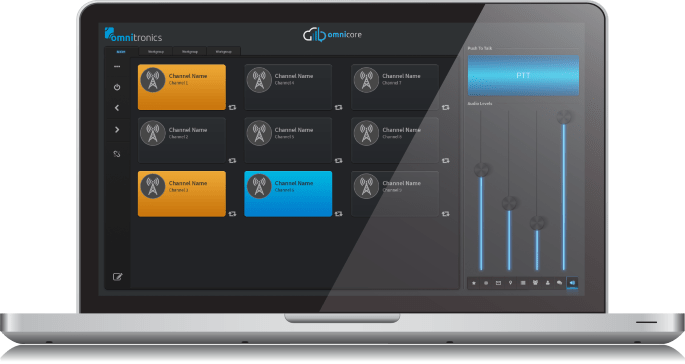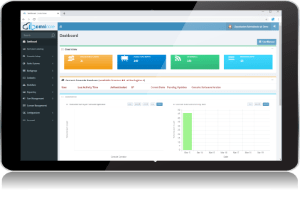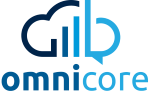 Features
A Dispatch Powerhouse
Contacts
Automagically centralize your contacts databases into one
Easy to Use
Touchscreen interface with a configurable layout
In-Built Location Services
Geofencing, alarms, route playback
Reporting
Sophisticated reporting & analytics into existing systems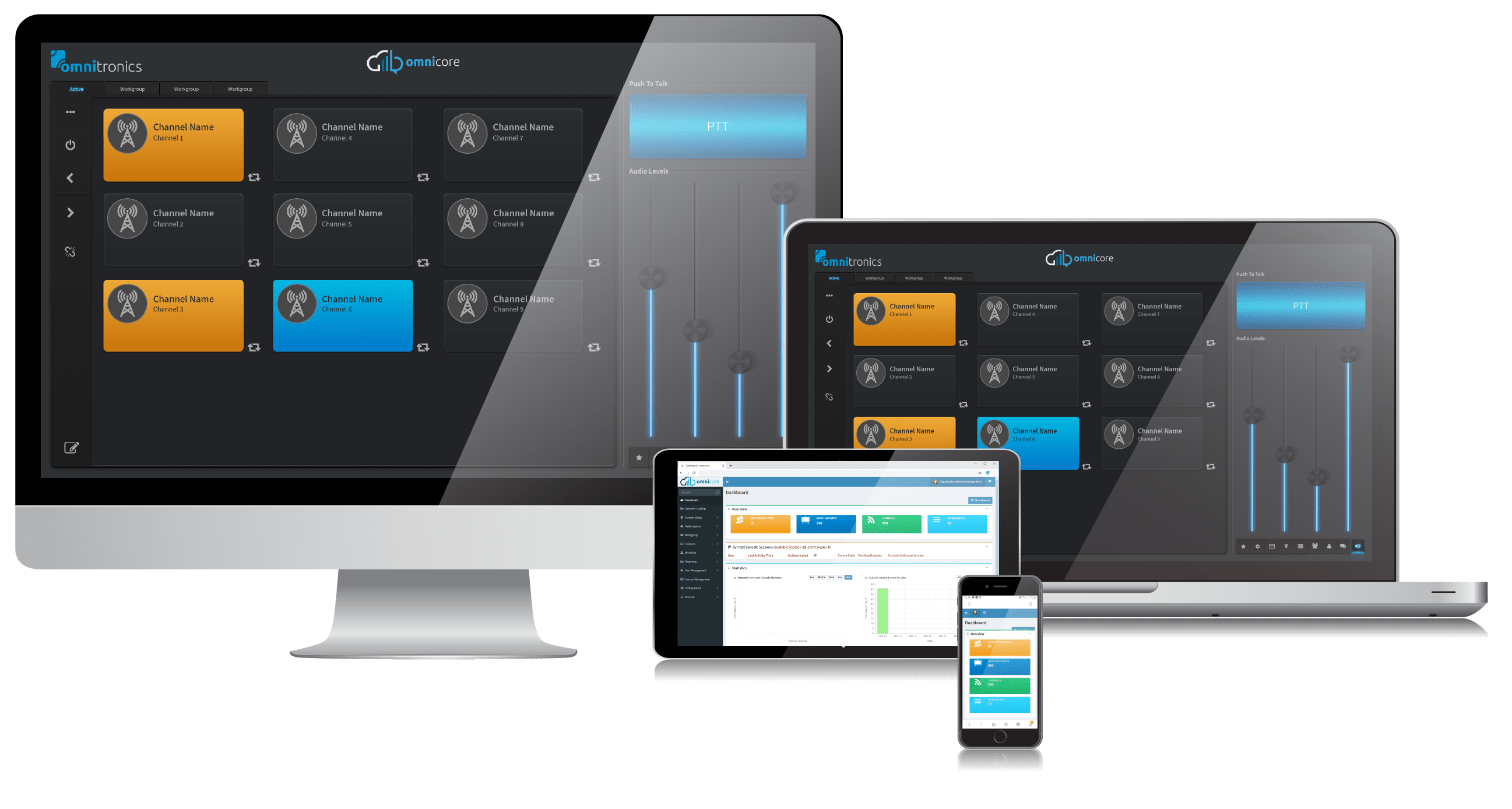 On-the-fly
Central changes are instantly updated
Interoperability
Interconnect protocols, technologies & manufacturers
Connections
Full digital & legacy analog radio systems, phone, paging, SIP
High Availability
Fully redundant, data replication, clustering & 24/7/365 Support
Technical Specifications
What is Included?
 Latest Technology Dispatch

Cloud, Site and/or Data Center Deployment
Designed to be run and managed in a virtual machine environment
Multi-Vendor Support
Offers interoperability between digital and analog technology from most popular radio vendors
Simple Licensing
All licensing stored on central server. Users can access their profile from any device / location connected to the network
High Availability & Redundancy
Radio dispatch Consoles continue to work during server unavailability. Central server can be virtualised, or setup within clustered environment for mega reliability.
Central Configuration & Monitoring
Easy to use web based configuration interface. Centralized server model for licensing and operator management, channels and installed feature packs. Updates / changes on the server are pushed to connected consoles in real-time
Dispatch User Interface
Touch-screen compatible and easy to use. Do more with less clicks. User defined roles and access control
Call Queue
Choose call requests from list, close completed calls, make notes against responded calls, forward completed responses to colleagues
Customizable 1-Click Workflows
Customizable task buttons to trigger simple & complex (multi-step) workflow actions with a single operator click
Public Safety Grade Rapid Recall
Advanced instant voice recording and playback. Locally stored audio recordings of all calls. Call history with each radio channel audio saved individually.
Integrated Location and Real-Time Mapping
Configurable real-time display of devices on map. Customizable icon and identity display, geofences and key operator dispatch functions directly from map
Real-Time Dashboard
Configurable web display for real-time operational system information
Reporting & Analytics
All system information available via REST API. Compatible with industry standard reporting tools
SIP Telephony
SIP Phone Integration Capability
IoT | Aux I/O
Control external devices like doors, lights, alarms and more directly from the Console
CCTV, Video, and Web Feed
Integrate a web page, application, file, or live Social Media or CCTV feed within the Console
Flyer
Why omnicore?
The Quantum Leap in Scalable Enterprise Dispatch.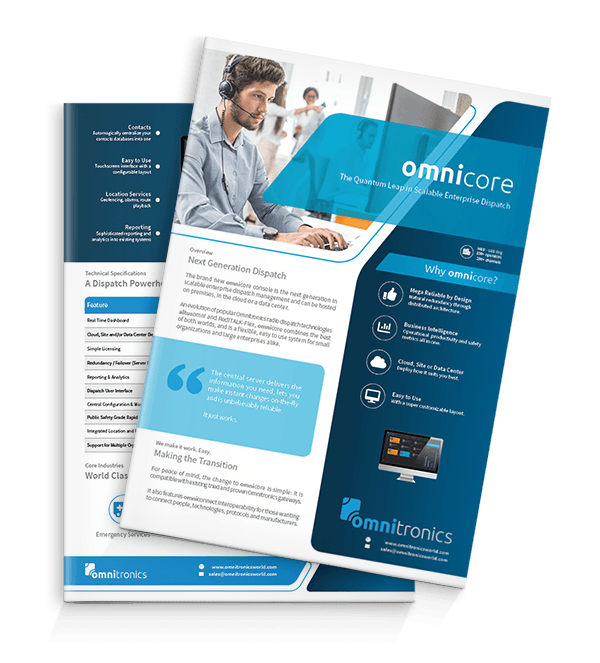 Business Intelligence
Big data enterprise reporting with dashboards, system and performance analytics. Supercharge your incident or accident insights. Operational productivity and safety all in one cad system.
Deploy Your Way
omnicore can be deployed virtually on site, in the cloud or a data center – no need for additional hardware that has to be maintained and/or replaced.
Mega Reliable
Natural redundancy included through distributed architecture. Thumbs up to unparalleled reliability.
Easy to Use
The sleek and easy to use operator interface makes it a breeze for casual and daily dispatch center users alike. The design is touch screen friendly with a configurable layout.
Compare
Top 3 Radio Dispatch Systems to Review in 2023
Communicate in Radio Dispatch Environments
Connect up to 128 simultaneous radio talk-paths in any combination of digital or analog radio.
Customize and Configure the Layout
Easily change the appearance and layout of the user interface with support for docked or floating windows.
Control Advanced Digital Radio Functionality
Initiate individual calls, group calls, text messaging, track and geofence GPS locations, and more.
Record and Playback Audio
Use the Rapid Recall audio logging to record, playback, and save the audio of conversations. Use Canned Voice to transmit pre-recorded voice messages.
Integrate With Third Party Systems
Make phone calls and connect them to radios using a SIP PABX from within the console, monitor and activate Auxiliary I/O, use internet or self-hosted mapping providers.
The Action Wizard allows common console tasks such as sending messages, canned voice and changing audio modes to be simplified to a single button press.
Use Multiple Workgroups Simultaneously
Organise your workspace by grouping similar talk-paths together into workgroups.
Touchscreen Friendly Design
The Operator Console can be used with a touchscreen display or a computer keyboard and mouse.
Feature
omnicore Dispatch Server Web Access
Connect to the dispatch server no matter where you are. From checking the health of an omnicore system to making server configuration changes on the fly.  All functionalities of the omnicore dispatch server can be accessed from mobile phones or tablets using Android or iOS.
Professional Dispatch Must-Have
omnihub2 Media Dock
Standalone media dock for mission-critical dispatch operators that provides an interface to various audio accessories including foot switch PTT, desk microphone, headsets, speakers, NENA interface, voice recorder and more.
Professional Dispatch Must-Have
omnihub2 Media Dock
Standalone media dock for mission-critical dispatch operators that provides an interface to various audio accessories including foot switch PTT, desk microphone, headsets, speakers, NENA interface, voice recorder and more.
Want to know more about omnicore Dispatch?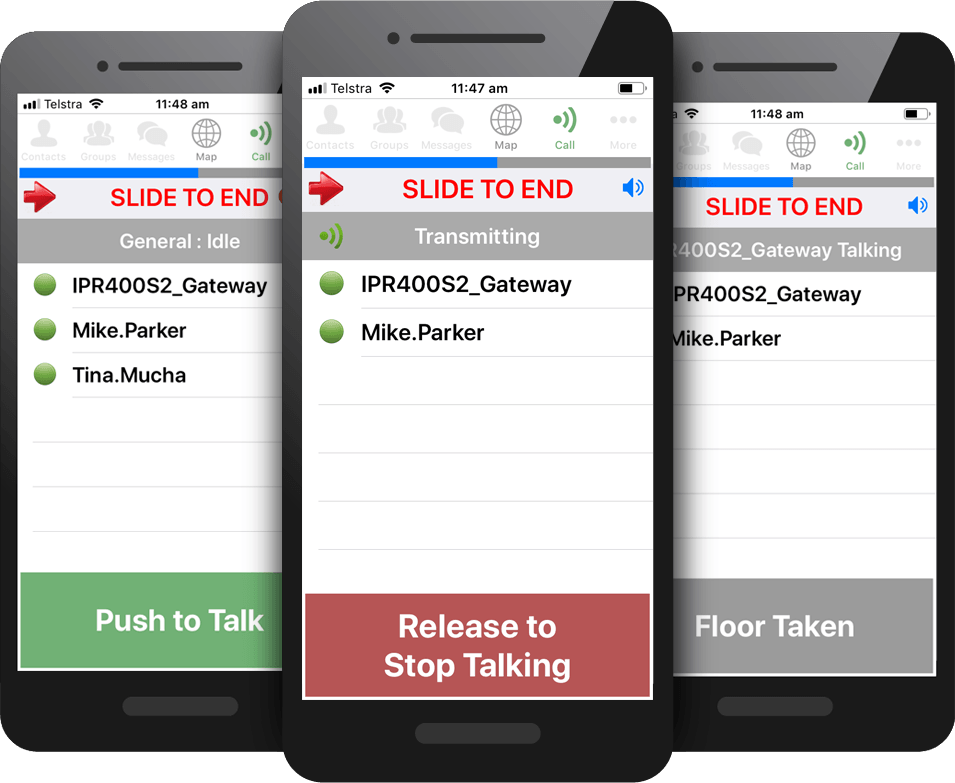 Connect Smart Phones and Radios
Push To Talk over Cellular | PTToC | PoC
A remote communications app connects you with all devices in the field, allowing you to stay connected anytime and anywhere. This cloud-based service is integrated with Omnitronics IPR110+ and IPR400 S2 Gateways as standard, and also integrates into Omnitronics Radio Dispatch Systems. Keeping communication lines open, even when you are without your radio.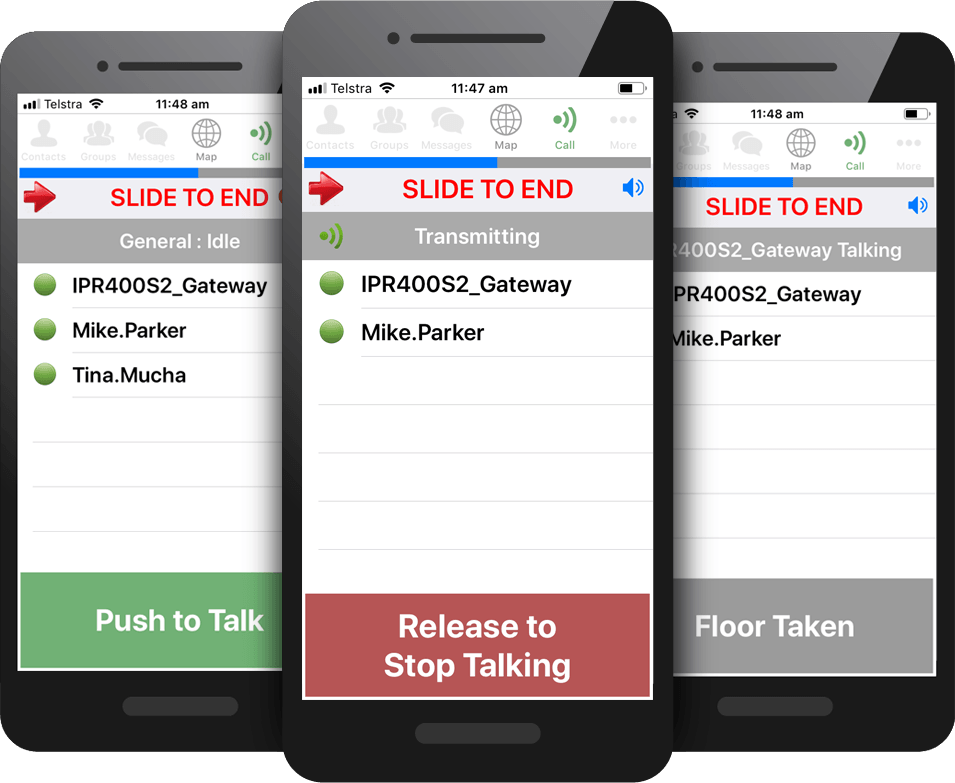 omnicore Enterprise Dispatch
Success Stories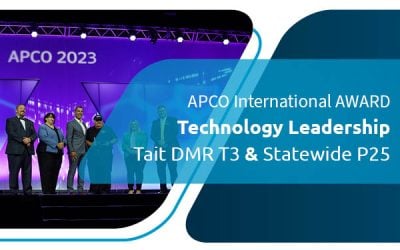 Omnitronics omnicore Dispatch Technology Wins Prestigious APCO International Technology Leadership Award with Tait DMR T3 Integration into...
read more