Dispatch and Networking Solutions for Simoco Radios

As proud partners of Simoco, Omnitronics has developed an interface for a wide variety of Simoco technologies including DMR, P25 and analog.
 Our powerful interfaces add significant value to your radio network by:
Compatible Simoco radios include*:
– SB2025
– SDB670
– SDP660
– SRM9000
*Note: The list of compatible radios is constantly changing. Contact your sales representative for more information.
White Paper
5 Questions to Ask Before You Implement a Dispatch Solution with DMR
Before finalizing your network design, it is important to consider your dispatch console system and how best to integrate this as part of the overall solution. There are five key questions that should be asked to ensure you get the most out of your network and maximize the return on your investment.
A Reliable Communications System for Mornington Island's ShireMornington Island, also known as Kunhanhaa, is an island in the Gulf of Carpentaria in the Shire of Mornington, Queensland, Australia. It is the northernmost and largest of 22 islands that form the...
read more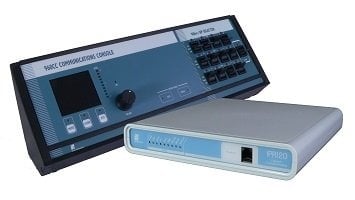 Omnitronics has enhanced its dispatch solutions by announcing support for a Simoco P25 simulcast conventional radio network.Testing was carried-out using a RediTALK soft console and a DFSI compliant gateway. The DRG100-P25 gateway enables multiple dispatch users to...
read more
We'll find the perfect system for your individual needs.