4 Considerations for Implementing Location Services with Radio Dispatch
Thinking about implementing Location Services into your dispatch solution? Read our latest White Paper to learn about the many benefits this can add to your organization.
Since the introduction of digital radio technology, the way organizations implement and use land mobile radio systems has changed dramatically. The integration of GPS information within radio dispatch systems has further revolutionized how networks are coordinated and controlled.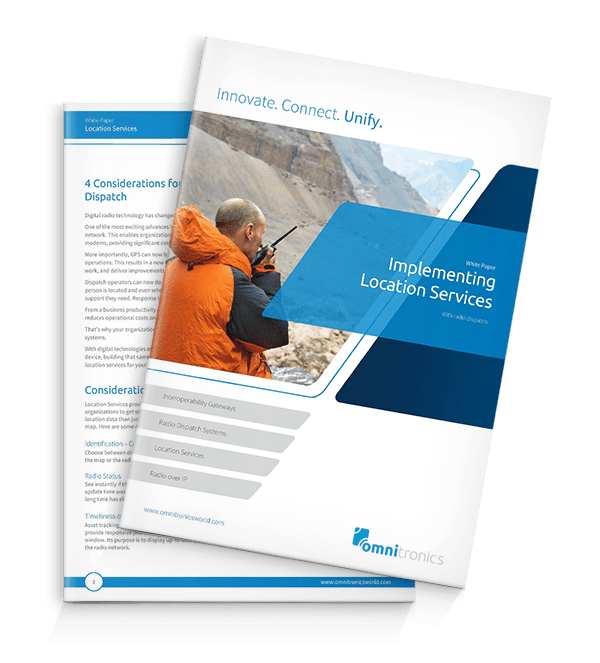 Content
This White Paper Covers
^

Functionality

^

Interoperability

^

Integration with Dispatch

^

Costs and Licensing