omniacademy FREE Webinar


Mission Critical Communications
Mission Critical Communications
Mission Critical Communications Experts For 40+ Years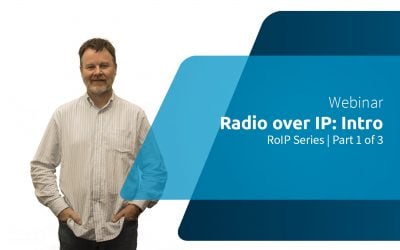 The first in our RoIP series, this FREE Webinar session explores Radio over IP technology and its uses.
In this complimentary webinar, you will learn the fundamentals of Radio over IP and gain a solid understanding of what the technology is and why it is so important in the radio communications industry.
read more
omni

academy How Do I...
Bridge Conventional and Trunked Radio Channels / Systems Together
In this How Do I session you will gain an understanding of the difference between conventional and trunked radios, as well as helpful solutions to overcome the difficulties when connecting trunked and conventional networks together.
Topics that will be covered include:
The differences between trunked and conventional radio

How these radio types can and cannot interoperate

Digital radio functions and its special features