Case Study
Russian Coal Mine Increases Efficiency With Radio Over IP
A large Russian Coal Mine has significantly increase their management efficiency by connecting their geographically separated mine shafts by Radio over IP, forming one interconnected network.
Customer Profile
Large Russian Underground Coal Mine
Application
Connecting multiple mine shafts onto one communications network
Business Benefits
Increase Management Efficiency
Combined Voice Communications
The Challenge
Connecting Multiple Repeater Locations
The challenge was to connect multiple repeater locations at each mine shaft to form one corporate communications network. Additionally each shaft consisted of a number of voice base stations.
Case Study
Russian Coal Mine increases Efficiency with Radio over IP
The Solution
Common Voice Radio Channels Established
IPR400's were set up at each of the mine shaft heads. The IPR400 can connect up to four repeaters with disparate radio systems such as UHF and VHF. These are then controlled and monitored by Radio over IP to the one centralised network. This has enabled common voice radio channels to be combined within the whole mine.
Conclusion
The Network Is Easily Expandable
By combining voice communications, management efficiency has significantly increased. The mine is now looking to further upgrade their infrastructure by adding Omnitronics' IP dispatch solutions. By using Radio over IP, the network is easily expandable to meet these future needs.
Case Studies
Similar Success Stories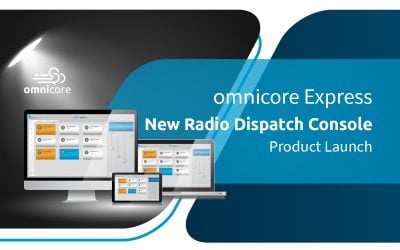 Omnitronics introduces omnicore Express: The Feature-Rich Radio Dispatch Console for Small to Medium...
read more
We'll find the perfect system for your individual needs.