Case Study
Tasmania Fire Service Connects Radio Network Over IP
The Tasmania Fire Service operates over 230 fire brigades across the state of Tasmania and its islands. Facing regular fire danger, as demonstrated by the devastating fires at the beginning of this year, the service required a reliable and efficient means of connecting their radio repeater sites statewide.
Products Used
– IPR100
– IPR400
Business Benefits
Replaces Expensive Radio Links
Increased Network Reliability
Flexibility to Meet Future Needs
The Challenge
Remote Sites
The challenge was to connect over 20 sites statewide via IP back to the central control room replacing existing radio links.
Encryption
Protect against unauthorized
access & eavesdropping
Network Flexibility
Connect in more ways using SIP, multicast or unicast
Web Configuration
Easy set up, management &
diagnostics over IP
Quickly Link & Re-Group
Combine & connect users & agencies on demand
PTT over Cellular
Use ESChat to listen & speak over connected radios
Remote Control over IP
Link & cross-band channels remotely using omnilink
The Solution
Tasmania Fire Service
Using a combination of
IPR
100 (single port) and
IPR
400 (four port) RoIP interfaces, the fire service was able to connect their analogue radios across an existing IP network. By doing so they have significantly reduced their running costs by removing the expensive radio links and have greatly increased the flexibility of their network.
Furthermore, the interconnections between the radios and the control room have become more reliable since they form part of a mesh IP network.
Conclusion
Ready for Action
By utilising the power of Radio over IP, the Tasmania Fire Service is better prepared to support the radio network's demands now and in the future.
Case Study
Tasmania Fire Service Connects Radio Network over IP
Case Studies
Similar Success Stories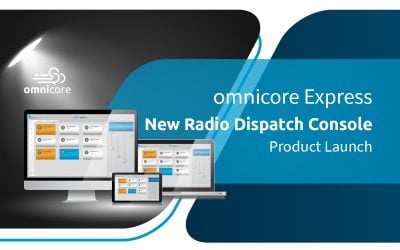 Omnitronics introduces omnicore Express: The Feature-Rich Radio Dispatch Console for Small to Medium...
read more
We'll find the perfect system for your individual needs.