Omnitronics'

35th Anniversary: Established, Trusted and Quality Driven
Omnitronics has grown since it was first established 35 years ago. Beginning as an assortment of engineers and technicians, creating analog communication technology exclusively for the Australian market, it has grown into a world-leading digital communications specialist. As technology continued to grow at an exponential rate, the Omnitronics leadership team saw that digital protocol and radio over IP was the future.
Moving from analog to digital radio was a challenging transition, but one that Omnitronics were ready for.
CEO John Florenca's time at Omnitronics began in 1995 when he joined as a software engineer, and he has seen the company evolve throughout the past two decades. Moving from analog to digital protocols is just one such change, there has also been Omnitronics' expansion into the US market as well as the creation of new products based on novel technology.
Yet, though all this, Omnitronics has stayed true to its original goal: To produce technologically sophisticated communication products that are easy to use and meet our customers' needs.
From Analog to Digital: Moving an Established Brand into New Waters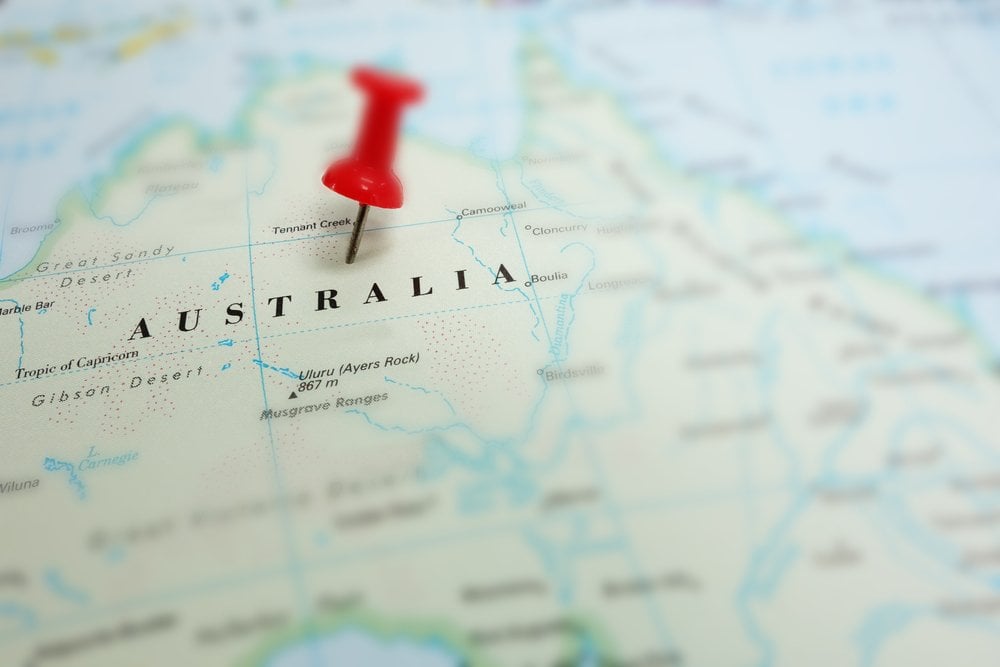 Omnitronics was looking for. While Australia was a major market, it did not offer the growth opportunities Omnitronics was looking for.
Across all industries, digital technology has transformed the way businesses operate and customers consume. The communications sector is no different.
"Being an electronics designer and manufacturer in communications in Australia means we are constantly facing obstacles and challenges. Not only is the country's manufacturing sector challenging, communications is an ever-changing industry," said John.
But unlike other stories that end in despair, the leadership team at Omnitronics was not resistant to change and instead embraced it. They had the foresight to see the signs on the horizon and introduce changes early, allowing them to capture market opportunities before others. Yet, innovation is no easy feat.
"We were tasked with moving a business couched in analog technology – and very good at it – to a business with expertise in digital communications," he said. "At that time, we realized this market trend was going to happen – no matter how good our analog products were."
Omnitronics had to undergo a massive transition. The engineering team, for example, needed to move from an analog to a digital focus. This included developing new skills and capabilities to ensure it could design, build and market new digital technology – such as the original DX-64.
Omnitronics focus on Radio over IP (RoIP) technology is another example, but it's the one John feels was essential for growth post-2005. The technology behind the digital radio gateways – such as the DRG1000 and IPR100 – is a prime example of Omnitronics' push.
"We placed a lot of emphasis on RoIP, and I believe it increased our reputation on the world market as a result. We became experts in the field."
Omnitronics' transition. Radio over IP was one of the defining characteristics of
Omnitronics'
transition.
Central to
Omnitronics'
successful transition has been the trust developed with customers and resellers. Due to the strong stakeholder relationships,
Omnitronics
was able to leverage that trust to launch into the digital age.
"Our partners were aware of the leap we were taking, but accepted us and adopted our products with absolute confidence. Their trust was built on our commitment to the promises we offer all our customers, suppliers and resellers."
Part of the transition was expanding Omnitronics into new markets.
"Up until this point, we had been working in the Australian marketplace, which we realized was saturated in radio management equipment and the sort of things that we were providing. Growth opportunities were becoming harder to find in Australia's market."
The new driving force for Omnitronics was a search for growth outside of Australia. The expansion of Omnitronics into the US market has lead to a range of challenges and solutions, such as integrating legacy communication systems used in the US with new forms of hardware and software provided by Omnitronics.
However, the initial move to digital had already taught the company about the power of their brand to create trust. Whether it is a commitment to specific project or a promise to add additional functionality, Omnitronics builds trust through its relationships, products and everyday interactions.
So when it made the promise to deliver successful communication solutions to the US, it knew that its quality products would make the case for them.
Ensuring Trust into the Future
Omnitronics
has changed a huge amount in the 35 years it has been operational. What has not changed is its push for simplicity. Starting with a clear and easy to define concept,
Omnitronics
creates products that are uncomplicated to install and even simpler to use for
a range of industries
.
While this has mainly been applied to hardware development, John and the leadership team at
Omnitronics
believes that the future lies in software, as well as a greater demand for off-the-shelf solutions.
"There is a general trend, dating back a decade or so, that indicates consumers are looking for off-the-shelf hardware, with less specialized electronics, and a greater emphasis on software."
Over a decade ago,
Omnitronics
realized that to compete against the world's best, it's products had to match its aspirations. This multifaceted perspective has ensure
Omnitronics
grows as the world continues to become more digital.