Case Study
Collaborative Design, Commissioning & Training For Surf Life Saving NSW
Surf Life Saving NSW upgraded their Radio Dispatch & Management System to the DX-Altus. As part of the upgrade process, dispatch operations were centralised to two locations coordinating radio communications along NSW's 129 Surf Life Saving Clubs, protecting over 8.5 million beachgoers annually.
Products Used
– DX-Altus
– IPR Gateways
– In Collaboration with
Business Benefits
Full Service Installation And Training
Centralisation of Dispatch
The Challenge
Efficient Upgrade
Centralisation of dispatch operations was highly important to help ensure best practice operating procedures. A second site was also established for redundancy and to help with manage the workload during peak periods such as weekends and school holidays. Additionally, with 75 volunteer operators across the two centers, training was
paramount for adopting the new technology.
Features
We Include More in Your Dispatch System
Easy to Use
Touchscreen cad interface with a configurable layout
Scalable
Up to 60 operators & 224 radio channels
Analytics & Reporting
Optimize productivity & efficiency via data insights
Architecture
Centralized modular server with contacts database
Location Services
Integrated real time tracking of personnel & assets
Telephony
Connect with modern & legacy systems
API
Integrate & customize with third party applications
Rapid Recall
Public safety grade instant audio recording & playback
The Solution
A Perfect Fit
The DX-Altus was installed at the State Operations Center with further Alto dispatch console positions located at a second site. The two dispatch centers and
the repeater sites along over 2,000km's of coastline are connected using their existing Radio over IP network.
Omnitronics' additional commissioning and training services not only allowed the system to be installed quickly and effectively but also ensured that operators were skilled up to use the system immediately.
Testimonials
Hear From our Customers
"The upgrade to Altus was carefully planned to ensure that we had minimal disruption to the network and that my staff spent time with the technicians to configure the system exactly to our needs, SLS NSW is very happy with
the outcome."
Andy Kent, Lifesaving Manager  Surf Life Saving
Conclusion
Set for the Future
The commissioning of the system was a collaboration between Omnitronics, Karera Communications and Surf Life Saving. This was a very important factor in ensuring the success of the system upgrade.
Surf Life Saving NSW can now look to the future with the intention to upgrade to digital radio, all made possible on the DX-Altus.
Case Study
Collaborative Design, Commissioning & Training For Surf Life Saving
Case Studies
Similar Success Stories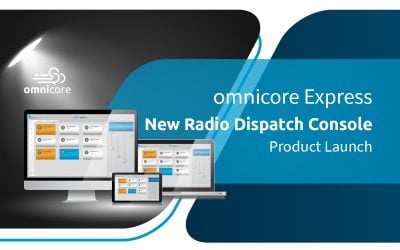 Omnitronics introduces omnicore Express: The Feature-Rich Radio Dispatch Console for Small to Medium...
read more
We'll find the perfect system for your individual needs.