Former Omnitronics CEO John Florenca Awarded Prestigious WA Industry Professional of the Year Award
John Florenca, former CEO of Omnitronics, has been awarded by Australian Radio Communications Industry Association (ARCIA)
John Florenca, former CEO of Omnitronics, has been presented with the prestigious Western Australian WA Industry Professional of the Year Award for his significant contribution to the wireless communications industry. The award was presented by the Australian Radio Communications Industry Association (ARCIA), a national body representing the interests of Australia's radio communications industry at their annual Perth Conference.
The annual ARCIA awards recognize industry excellence across several categories, and John is now one of four nominees for the national Peter Wallace Industry Advancement Awards. This award honors individuals who have made an outstanding contribution to the radio communications industry in Australia over many years.
John Florenca was recognized for his innovative leadership throughout his 18-year tenure as CEO of Omnitronics and his commitment to driving growth in Australia and beyond. During his 28 years with the organization, John steered Omnitronics from a national electronics engineering company to an internationally recognized manufacturer and software developer in the Radio over IP, Radio Interoperability and Console Dispatch space.
"It is an incredible honor to be awarded this prestigious award," said John Florenca.
"I am humbled by this recognition and grateful for all those who have been part of my journey with Omnitronics over the years, I count myself fortunate and proud to be part of an industry that plays a vital role in our communities and our business sector." 
The industry has been running awards since 1977, celebrating excellence within Australia's radio communications sector, with the ARCIA Peter Wallace Award recognizing state-wide and national achievements since 2014.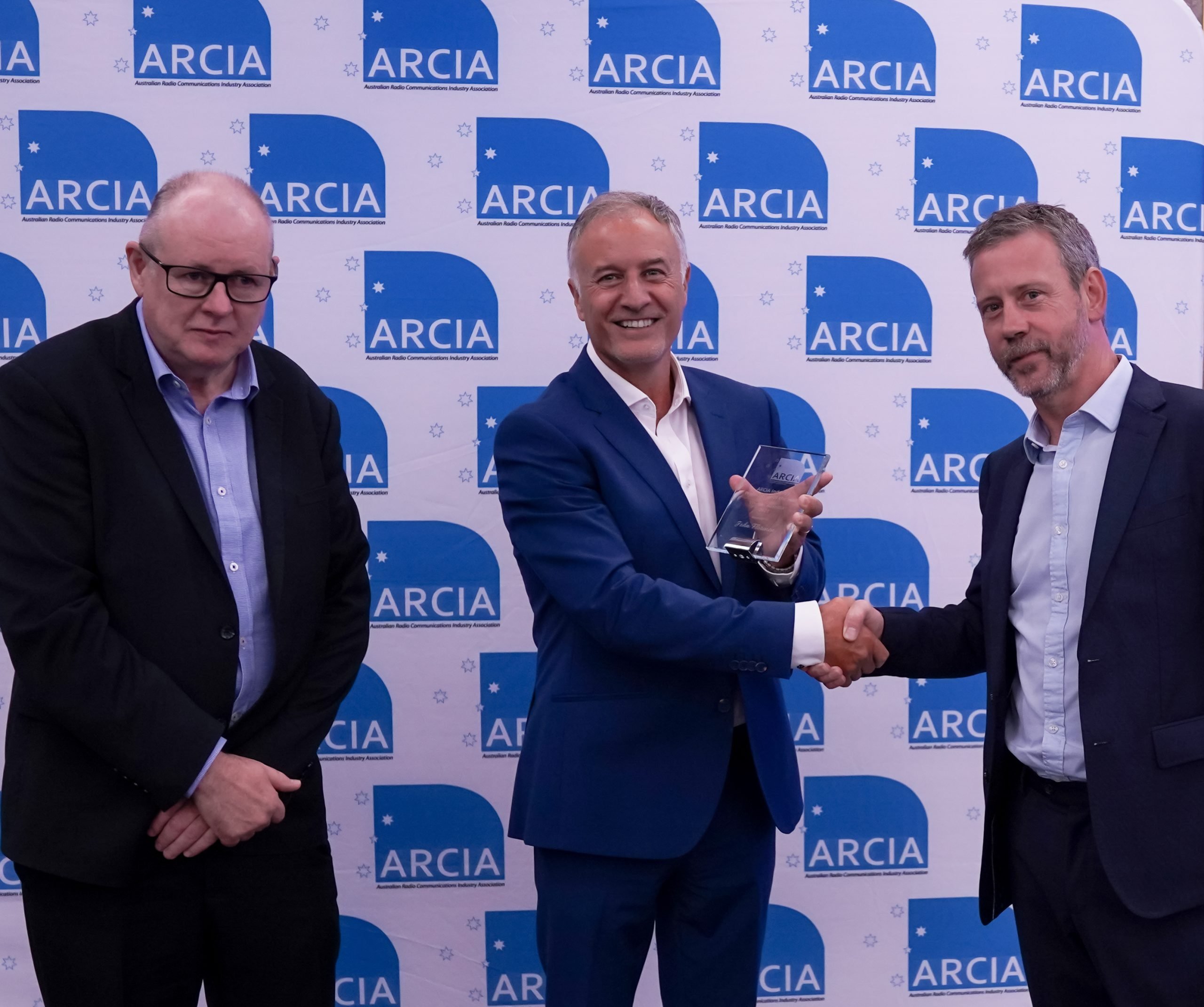 ARCIA CEO Paul Davis congratulated John on receiving such a highly esteemed award: "We congratulate John on being honored with this well-deserved recognition of his outstanding achievements in the field of radio communications," said Davis. 
This honor marks yet another milestone in John's career and serves as a testament to his dedication and passion for advancing innovation within the Australian radio communications industry.