Action Buttons
Customized Workflows
The Action Sequence function in omnicore streamlines multi-step processes into a single touch of a button.
Streamline
Simplify day-to-day operations
Manage Processes
Consistent task execution, no matter who is in charge
Team Benefits
Reduced Operator workloads
Workflow Example
Regular Canned Voice Announcement
Action 1
Put desired Channel(s) in Foreground mode
Action 2
Channel-Change desired Channels to correct particular frequencies
Action 3
Send one or more Canned Voice Messages with pauses in between
Action 4
Turn Channel(s) back to Off state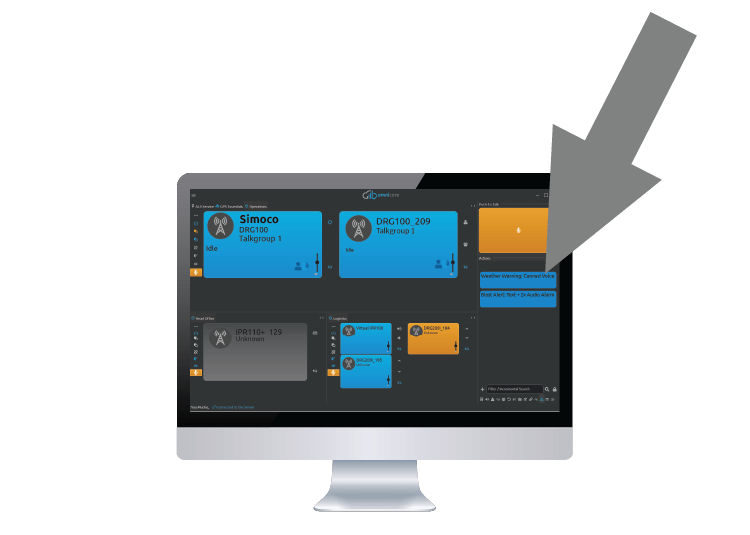 Workflow Example
Blast Alert at Mine Site
Action 1
Send SELCALL (analog) or text message (digital) to alert radios of blasting
Action 2
Put blast zone Channel(s) in Foregound mode
Action 3
Play alarm sound using Canned Voice over selected Channel(s), pause, play alarm sound again
Case Studies
Dispatch Success Stories
The Village of Melrose Park Departments of Homeland Security and Public Safety are based in Cook County, Illinois, a suburb of Chicago. ...
read more
We'll find the perfect system for your individual needs.