Case Study
Warning System Upgrade

A defence department in the Canadian region has undertaken an extensive upgrade to its early-warning radar system for its air defence branch. It provides realtime surveillance of airspace from potential threats.
The warning system is comprised of dozens of unmanned long and short-range radar stations that extend over a wide geographical region. 619EI Interoperability Gateways
have been installed to bridge together audio paths and connect audio across multiple sites.
Application
Connecting Radio Sites Over a Wide Geographical Region
Products Used
619EI Interoperability Gateways
Business Benefits
High Reliablity In Harsh Environments
Mission-Critical Reliablity
Minimal Operator Training
The Solution
Unprecedented Reliability

An upgrade to the system was required in order to connect critical audio paths to a long-haul communications network. As these facilities are remotely based and operate on a 24/7 basis, the solution required the careful selection of technology that provides unprecedented reliability with almost no manual intervention. The 619EI devices play a crucial part in switching and delivering critical information from remote coverage areas to central processing facilities via a long-haul satellite communications network.
Conclusion
Simple Communication

The
Omnitronics
619
EI is used in a variety of mission critical installations on a global scale. As is the case here the use of interoperability gateways combines multiple communication networks in a simple to configure way.
Case Studies
Similar Success Stories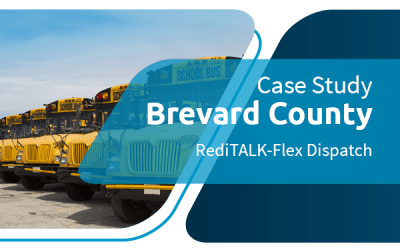 The Brevard County School Transportation Department in Florida, USA is tasked with providing safe, reliable, efficient, and friendly rides to and from school, events, and other activities across the Florida-based county. In the past they had been using RediTALK...
read more
We'll find the perfect system for your individual needs.