Push To Talk over Cellular (PTToC)
Tait TeamPTT NOW Integrates With
Omnitronics

Dispatch
Improved access to instant communication and information is now available with the integration of Tait TeamPTT Push-to-Talk over Cellular – All Omnitronics Dispatch systems including RediTALK-Flex, DX-Altus, altusomni and omnicore dispatch management can make and receive calls (including group calls) to mobiles via PTToC.
"Offering Tait TeamPTT compatibility through our suite of DMR-AIS compatible dispatch systems provides LMR users with extended resources beyond the radio network. PTToC users on Android and iOS mobiles now integrate with dispatch and the DMR network, adding coverage (i.e. in black spots or outside of the network) and further capacity at the push of a button," says Omnitronics CEO John Florenca.
Further PTToC integrations outside of the Tait network are also available.
Video
Tait TeamPTT and RediTALK-Flex Dispatch
Watch this live demo of the Tait TeamPTT Push To Talk over Cellular (PTToC) App and how it integrates seamlessly with the radio network, including dispatch.
We'll find the perfect system for your individual needs.
Case Studies
Similar Success Stories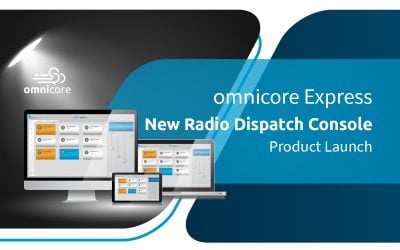 Omnitronics introduces omnicore Express: The Feature-Rich Radio Dispatch Console for Small to Medium...
read more