Digital Radio Feature Highlight: Emergency Management – Canned Voice and Actions Workspaces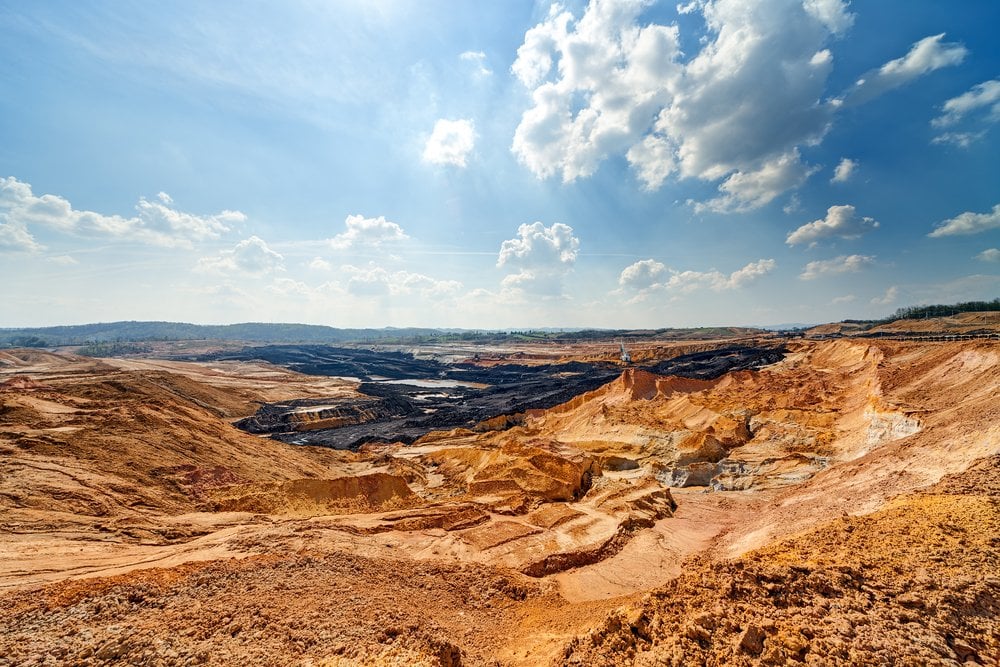 While digital radio dispatch undoubtedly has a number of useful applications, few are as critical as establishing lines of communication in the event of an emergency. Whether alerting and updating users about the situation or making contact with team members in the aftermath, having an effective emergency management strategy is essential.
In sectors such as mining that carry a high degree of risk, having an alert and response system in place is essential. While the frequency of incidents has undeniably fallen with the advent of new technology and health and safety regulation, according to the Center for Disease Control, there have been almost 13,000 mining disaster fatalities since 1900. How many of those deaths might have been prevented with the right emergency management tools?
Emergency Management with
omnicore Enterprise Dispatch
A large part of reducing the chances of an emergency in a high-risk industry comes from preparation. Before an incident has the chance to happen, being able to alert people in the danger zone about a planned event such as blasting, or drilling should help to ensure no-one will be in a place where they could potentially be hurt.
A comprehensive emergency management system should be a priority for high-risk industries.
The Canned Voice Workspace allows users to transmit pre-recorded sound files to radio users. This feature is particularly useful for broadcasting emergency protocols that can be looped and repeated.
For example, this could be blast alarms, evacuation procedures or safety protocols. This ensures that important information is being communicated accurately and routinely without the expense of operator efforts. Easily set up through browser-based server configuration and activated by both dispatch operators and mobile users, both planned and unplanned events can quickly be broadcast across your network.
Going deeper with
Advanced Location Services
During the response phase of an emergency, it may be necessary to prevent people from gaining access to certain areas. Whether it's due to contamination, unstable ground or any number of other hazards, an effective system for keeping track of team members may be the right option.
Advanced Location Services from Omnitronics not only lets you see precisely where all personnel and assets are located but allows the setup of emergency geofences to alert or warn users should they or someone else enter a No Go Zone.
When it comes the safety of yourself and other members of your organization no compromises should be made. Having access to a comprehensive emergency management feature suite should be a high priority for anyone involved in high-risk sectors, so speak to Omnitronics today about how your operation can improve its systems.
The Actions Workspace included within omnicore console is another feature that ensures effective emergency management. The Actions feature allows operators to create a sequence of automated steps and workflows that the console will carry out by a click of a button. They can be executed by the operator or even by a trigger caused by a radio user (for example, when a status message is sent). This feature ensures that the correct steps are taken with minimal operator effort and time.
Emergency Management: Canned Voice and Actions Workspace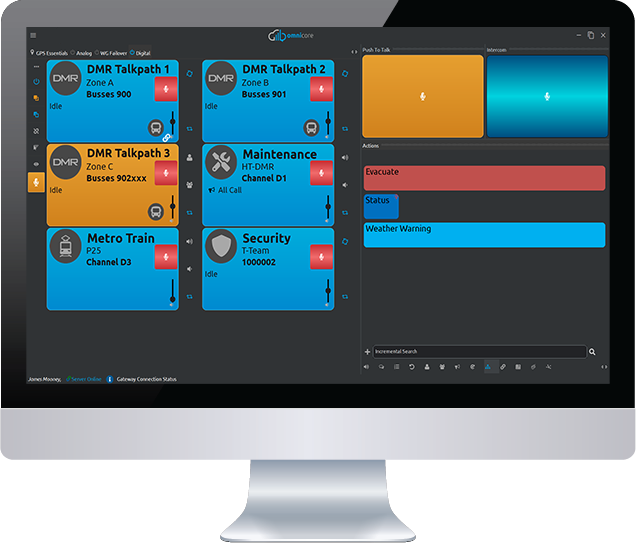 Enterprise Radio Dispatch Management
omnicore
The Easy to Use and Flexible Stand-Alone Dispatch Software. Deploy in the Cloud, on Site, or in a Data Center.