Case Study
Central Maryland Region Uses Perfect Fit 619 Audio Bridge for Rebanding Program
A private Sea Rescue service required a cost effective means of connecting their remote repeater sites and franchisee locations along the Pacific Coast of British Columbia and Vancouver Island in Canada.
Customer Profile
Private Sea Rescue Provider
Products Used
– IPRdispatch
– IPR110+ RoIP Gateways
Business Benefits
Centralized Control Of Multiple Repeater Sites
The Challenge
Connect 15 Operator Locations Across A Long Coast Line
The challenge was to connect 15 operator locations across a long coast line to a centralized control room without the use of a Virtual Private Network (VPN) as this was very costly to setup and maintain. Connecting over the internet was the preferred option.
Unfortunately connecting to the internet via today's modems/router can be difficult. Static IP Addresses help but with the routers firewall setting it can be nearly impossible.  You must also have the radio located in an area where an internet connection is present which is difficult in remote locations.
Case Study
Repeater Sites connected over Internet for Sea Rescue in Canada
The Solution
Centralized Radio Connection
By using internet via cellular, each ICOM mobile radio was connected using an IPR110+ Radio over IP (RoIP) gateway. Most cellular companies can provide a hub device with a static IP address for a very low monthly cost. And with only digitized voice data going through the hub, data costs are also low.
The unique design of the IPR110+ compensates for network problems like internet delayed packets and package loss meaning a more reliable service.
By using this method, the radios connected back to a centralized control center with IPRdispatch consoles.
The included Channel Change feature also enabled them to monitor weather channels, 16 distress channels and tow channels all from one central location.
Conclusion
Efficiently Monitor Large Areas Of Coastline
Omnitronics' range of Radio over IP (RoIP) solutions has given another Sea Rescue organization the ability to efficiently monitor large areas of coastline. This flexible infrastructure will also allow for easy future expansion.
Thanks to Argosy Communications for providing this solution.
Case Studies
Similar Success Stories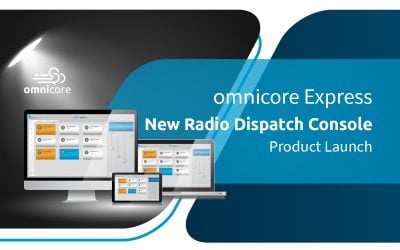 Omnitronics introduces omnicore Express: The Feature-Rich Radio Dispatch Console for Small to Medium...
read more
We'll find the perfect system for your individual needs.