Digital Radio Feature Highlight
Individual Calling
Coordinating operations between dozens of employees in the field can be cumbersome if businesses do not possess technologies that sanction secure and easy communications.
With this concern in mind, utilities, mines, public safety authorities and other organizations with-on-the-ground employees are now choosing digital radio technologies. In the first of a Digital Radio Feature Highlight Series, we'll focus on Individual Calling, detailing how using this feature on a dispatch console benefits these organizations.
When a radio dispatcher wants to initiate an call, he or she just needs to choose a radio ID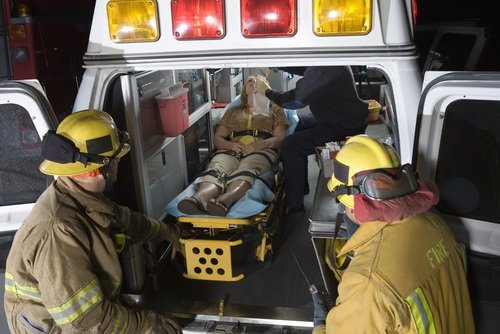 How does it work?
Individual Calling provides telephone-like functionality to digital radio networks. It enables a dispatch operator to contact a specific person and have a conversation without disrupting others on the radio network.
When a radio dispatcher wants to initiate an individual call, he or she needs to denote a radio ID, which can either be entered manually or selected from an integrated contact list.
The primary advantage to using Individual Calling is that it enables quick, efficient and private person-to-person conversations to take place without interruptions.
Without Individual Calling, one-on-one conversations will be heard by all, possibly distracting other workers. Failing to use this feature also opens the chance of workers interrupting private conversations.
Which of our solutions support this feature?
Our RediTALK-Flex, altusomni, and omnicore radio dispatch consoles enable operators to use Individual Calling. Simple user interfaces intuitively guide operators through the process of initiating and accepting Individual Calls.
For instance, to initiate an Individual Call via RediTALK-Flex, an operator can go to the contact menu, find a specific person, and click "call radio" from the quick dial menu. Upon clicking, the channel the individual is on will be automatically placed in the foreground mode ready for the call. Then, the operator just needs to press PTT whenever he or she wishes to speak.
When can Individual Calling be of use?
Fundamentally, Individual Calling is designed to help operators establish a private call to an individual on the network within just a few clicks.
For example, suppose an operator at a shipping port needs specific details regarding a set of containers. The operator knows which supervisor has the details she needs, and finds his radio ID through the dispatch console. Once the connection is established, the two parties can exchange details without being interrupted.
The feature is simple, but makes a huge difference in regards to holding convenient calls. If staff can communicate more effectively, they can quickly make tough decisions as events transpire.