How Combining Location Services and Dispatch Improves Operations
What if you could see exactly where your personnel were and contact them via radio on one screen?
Given the types of solutions tech companies are producing nowadays, such a situation may seem easily attainable. However, integrating maps into dispatch software may be difficult, depending on what sort of system you're working with. Licencing costs and other such conditions typically get in the way of what should be an easy set up.
Omnitronics
GPS Essentials
comes as a standard feature in
omnicore
. Capable of connecting to third-party maps such as Open Street Maps, Bing and Google, GPS Essentials delivers an interactive, street-view map. Through a single window, dispatchers may:
View live updated locations of radio users with the position, radio-ID, contact name and call information
Detailed Map Markers
Direct Dial or Message from the Mapping window (this means they don't have to open separate windows to initiate Individual or Group Calls)
Display Location co-ordinates or street addresses
Automatic and manual zoom
Accurately measure distance between points using the measurement tool
Automatically colour map icons based on a radio status
Colour, change, or remove radio map icons if a radio has gone offline
Filter/incremental search feature to find a particular device or group of devices
What if you want to set up notifications every time a worker enters a dangerous area of the workplace? This is just one of many options that comes with  GPS Essentials.
Geo-fences can be added to omnicore, and include features such as:
Update geo-fence colours, alert messages, and alert conditions from within the console
Shared geo-fences: Changes to geo-fences on one console can be shared with other consoles in real-time
Pre-defined areas allowing operators quick access to common locations
Location History ("breadcrumb" trail display of radio locations)
Supervisors, managers, administrators, and even operators can configure geofences for various events directly via the console. These geofences include "Emergency", "No Go Zone", "Speeding", "Yard" and more. This is then integrated into omnicore so that when an event occurs, such as a worker entering a restricted area, the operator will receive a pop-up alert that appears over the console, notifying him or her of the incident. These events and alerts can be custom configured depending on the event. For example, if a truck is returning to the Yard, this could simply be recorded in the message queue and not disrupt the operator with a pop-up.
One of the benefits of GPS Essentials is that dispatchers can send calls, text messages, and/or statuses to workers upon receiving alerts all within the omnicore Console. They don't need to switch programs. It provides a platform through which administrators can quickly address health and safety issues as well as confirm whether workers followed proper operating procedures.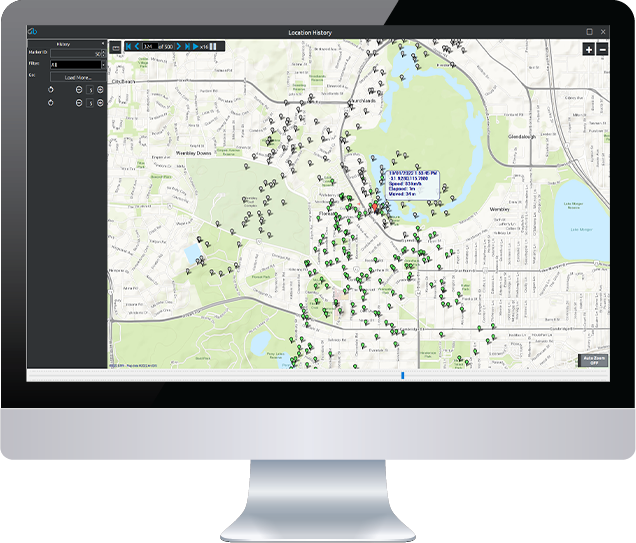 Location History ('breadcrumb' trail display of Radio locations)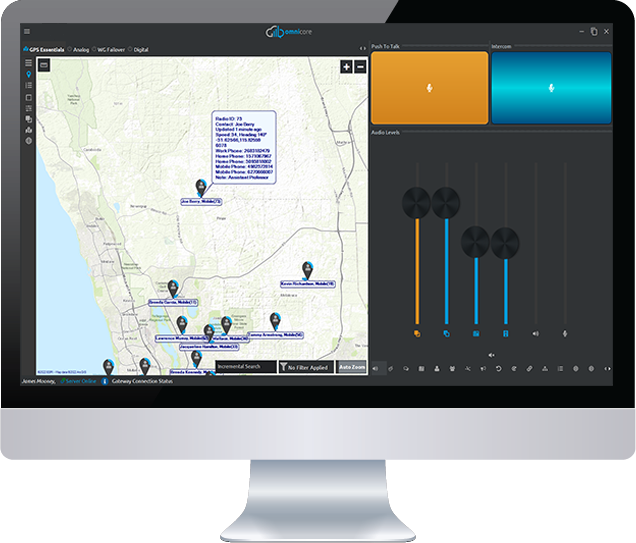 View live updated locations of radio users with the position, radio-ID, contact name and call information