PTToC Overview


Using Phones on a Radio Network
Make and Receive Real-Time PTT over Cellular Calls
Overview
What is a Push to Talk Over Cellular (PTToC or PoC) RoIP App?
Expand your analog or digital radio fleet to include smartphones.
A remote communications RoIP PoC app connects you with all devices in the field, allowing you to stay connected anytime and anywhere. These cloud-based services are integrated with Omnitronics IPR110+ and IPR400 S2 as standard, to keep communication lines open, even when you are without your radio.
All you need to connect PTToC is downloading the app to a smartphone or computer, signing up for a subscription and you are ready to start communicating. The license and service connect all working devices, including PTT over LTE with dispatch & radio integration.
Omnitronics RoIP Gateways, Interoperability Gateways and Dispatch Management Systems integrate with a range of Push to Talk over Cellular apps, including ESChat, Tait TeamPTT and others.
Leading Format
Compatible with Omnitronics tech – so you can talk to our equipment
PTT over Cellular
Communicate with radios straight from your mobile smartphone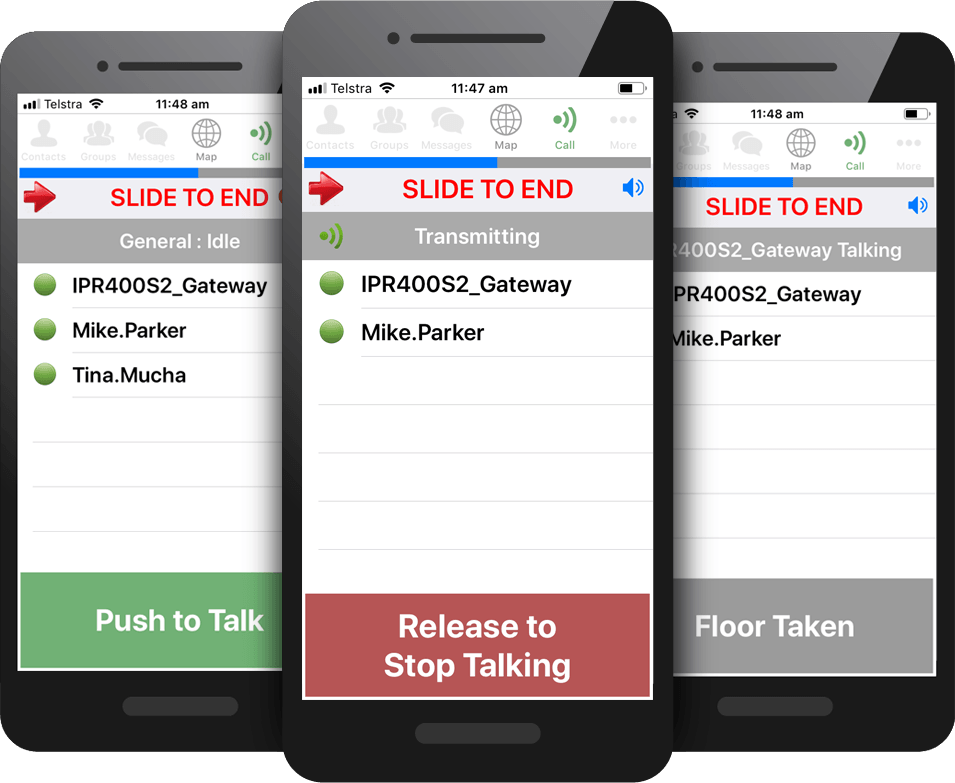 Connect & Communicate
Up to 4 channels simultaneously with the IPR400 S2
VoIP to Anywhere
Connect to any remote repeater through an Omnitronics RoIP gateway
Network Diagram
Integrating a Voice LMR Network with PTToC

Flyer
ESChat
Make and receive real-time PTT over Cellular calls.
Network Diagram
How to Use PTToC / PoC With Radio Dispatch
Video
Tait TeamPTT and RediTALK-Flex Dispatch
Watch this live demo of the Tait TeamPTT Push To Talk over Cellular (PTToC) App and how it integrates seamlessly with the radio network, including dispatch.