Radio over IP offers a cost effective way to interconnect radio systems and operators together. It is a technology that enhances and adds value to radio communications networks.
The benefits of Radio over IP can easily be obtained on existing analog networks through the use of IP gateways such as the IPR range for Analog or DRG range for Digital.
White Paper
Understanding RoIP Networks
Radio over IP differs from Voice over IP technology in a variety of ways. This White Paper explains those differences and the various considerations the IT team and systems integrators need to understand in order to create effective RoIP networks that meet their needs.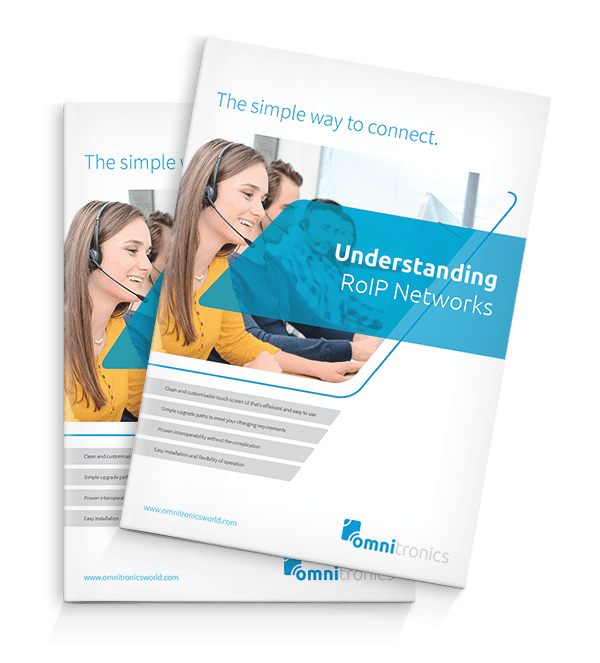 Benefits of RoIP
1. Lower Costs
– Uses an Existing IP Infrastructure (LAN, WAN or VPN)
– Availability and Decreasing Cost of Equipment
– Replaces Expensive Leased Lines and Microwave Links
2. Improved Reliability
– Mesh IP Network provides an inherently resilient infrastructure
3. Increased Interoperability
– Across multiple frequency bands or even phones using SIP technology.
4. Creates Network Flexibility
– Sites can be connected over wide geographical areas
– Simple to add repeater sites and dispatch locations
Why Choose Omnitronics' RoIP Solutions?
1. We support multiple connection methods
Including Multicasting, Unicasting, SIP and our unique Conferencing Mode so you can choose the best method of connecting your Radio network without causing issues with your IT network.
2. We support both Dynamic & Static Addressing
3. Provide simple integration with Dispatch Consoles
4. We are the experts in the field with over 30 years experience
5. High levels of customer service to ensure you get the best from your devices
Radio over IP is used in many applications to achieve the above benefits, click here to learn more. Or Contact Us for more details.
We'll find the perfect system upgrade for you.
A leading security and facility services company in North America provide specialized retail security to more than 1,000 shopping centers. Every day, over 200,000 of their professionals head to work prepared to secure and care for the people and businesses in their...
read more