Case Study
Nationwide Coordination With DX-Altus
Fire & Rescue NSW is the 4th largest urban fire service in the world, with responsibility for response to Fire and Emergency Incidents within the major cities and towns throughout NSW..
Despite best efforts, no one can predict where an Emergency Incident will occur. Therefore the assets you require to manage that emergency effectively might not be in the ideal location. Fire & Rescue NSW has identified this issue and established two Mobile Command Centres (MCC's) which can be deployed across the state. The MCC's provide all of the technology and systems needed for a team of incident managers to communicate with fire fighters and to get input from various sources to develop a level of situational awareness, which assists them in managing major emergency incidents.
Customer Profile
Excise Department, with 67 offices across the country
Products Used
– DX-Altus
– Kenwood Nexedge Radio Network
Business Benefits
Supports Migration from Analog to Digital.
The Challenge
More Comprehensive Radio Management System
The Excise Department wanted to replace their existing infrastructure of cellular phones and handheld radios with a more cmprehensive radio management system.
The department needed a system to help with coordinating staff across the 67 rovisional
excise offices, from the Command Centre in Bangkok. The new system needed to be able to support the Kenwood Nexedge radio network that they chose as their communication method, whilst also supporting the legacy radios.
Product Focus
RediTALK-Flex Dispatch
Interoperability
Connect technologies, protocols and vendors
Easy to Use
Clean and customizable User Interface
Flexibility
Use the power of IP to connect & unify anywhere
Duress & Emergency
See who calls where and when
Geofencing
Easily set up zones & alerts to monitor movements
Radio Linking/Patching
Connect groups of radios in real time
Telephony
Receive and make calls and patch to radios
Location Services
Advanced people and asset tracking
The Solution
Scalability, IP Backbone and Ability to Support Migration
The DX-Altus Digital Radio Management system was chosen due to its scalability, IP backbone and its ability to support migration.
The DX-Altus was installed at the Bangkok Command Centre along with Alto dispatch operator stations. In addition it interfaced to a Digital Voice Recorder and Network Management System. The DX-Altus then connected to the 67 provisional offices via IP, using Radio over IP Gateways.
The workgroups feature of the Alto dispatch console enabled grouping of channels according to these regions for simple and efficient control.
Case Study
Nationwide Coordination with DX-Altus
The Excise Department of Thailand
Conclusion
The Excise Department was able to simply migrate to the new system
The Excise Department was able to simply migrate to the new system due to the DX-Altus' ability to support the existing radios along with
the new Kenwood Nexedge radios. From central command in Bangkok they are now able to manage voice communications nation-wide.
Thanks to Digital Research and Consulting Co; our local distributors in Thailand, who proposed and commissioned this system.
Case Studies
Similar Success Stories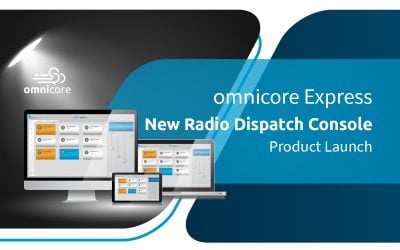 Omnitronics introduces omnicore Express: The Feature-Rich Radio Dispatch Console for Small to Medium...
read more
We'll find the perfect system for your individual needs.