DX-64 Dispatch Systems
Installed Along Danube River to Manage Vessel Communications
In collaboration with Transas, Omnitronics has installed a number of DX‐64 Systems to manage voice communications across the 700km+ length of the Danube River in Romania. As part of the Trans‐European Waterway, the Danube experiences a large amount of Vessel Traffic. To meet these large communication requirements, a network of operator positions and remote repeater sites were integrated across a vast geographic region using IP. Furthermore, the system required special engineering to meet the unique demands of the River Information System.
Customer Profile
River Information System across over 700km of the Danube
Application
Comprehensive Communications Network
Products Used
– DX-64 Radio Management Systems
– AFI-IP
– Dispatch Operator Consoles
– IPR400 VoIP Gateway
Business Benefits
Integrates With Transas Vessel Traffic Management System
The Challenge
Creating a Customized Voting Solution
The scale of the project provided Omnitronics with a number of challenges including integration with Transas ATIS (Automatic Transmitter Identification System), adding advanced automatic failover measures for remote operators and creating a customized voting solution.
In order to integrate the radio network with the ATIS system, the Omnitronics equipment was configured to connect to an ATIS server. This enabled the operator consoles to receive and display real‐time information regarding vessel locations.
Resilience and redundancy are key components of the Transas solution. To achieve this, the DX‐64 systems were customized to support automatic failover. Operator consoles are normally connected to one of the local DX‐64 systems. However, in the event of a communications failure, they are automatically re‐routed to local radios using the Omnitronics VoIP equipment. This ensures that radio access is available at all times.
To meet the unique voting requirements of the project, each DX‐64 system was configured to determine the strongest radio channel based on a receive signal strength indication (RSSI) from the radio. This ensures that the operator receives the best quality audio.
Conclusion
Reliable And Robust System To Meet The Networks Demands
The customizations required on the DX‐64 system for this River Information System shows the level of flexibility that Omnitronics' Radio Management Products have to meet specific requirements. After working together on a variety of projects over the past few years Transas trusted Omnitronics to deliver a reliable and robust system to meet the networks demands.
Simon Baldacchio, Regional Business Development Manager, Shore Based Systems from Transas has stated "On behalf of the Transas project team I would like to thank Omnitronics for delivering a state‐of the‐art VHF  anagement solution for Romania RIS project; a solution specifically designed to meet particular requirements of inland navigation. Omnitronics have once again shown that they are a top‐end provider for such
solutions by delivering the solution in very strict deadlines while being flexible to adapt to the needs."
Thanks to Transas for successfully commissioning the system.
Case Studies
Similar Success Stories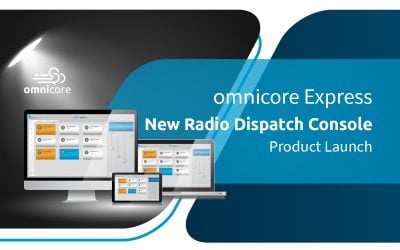 Omnitronics introduces omnicore Express: The Feature-Rich Radio Dispatch Console for Small to Medium...
read more
We'll find the perfect system for your individual needs.