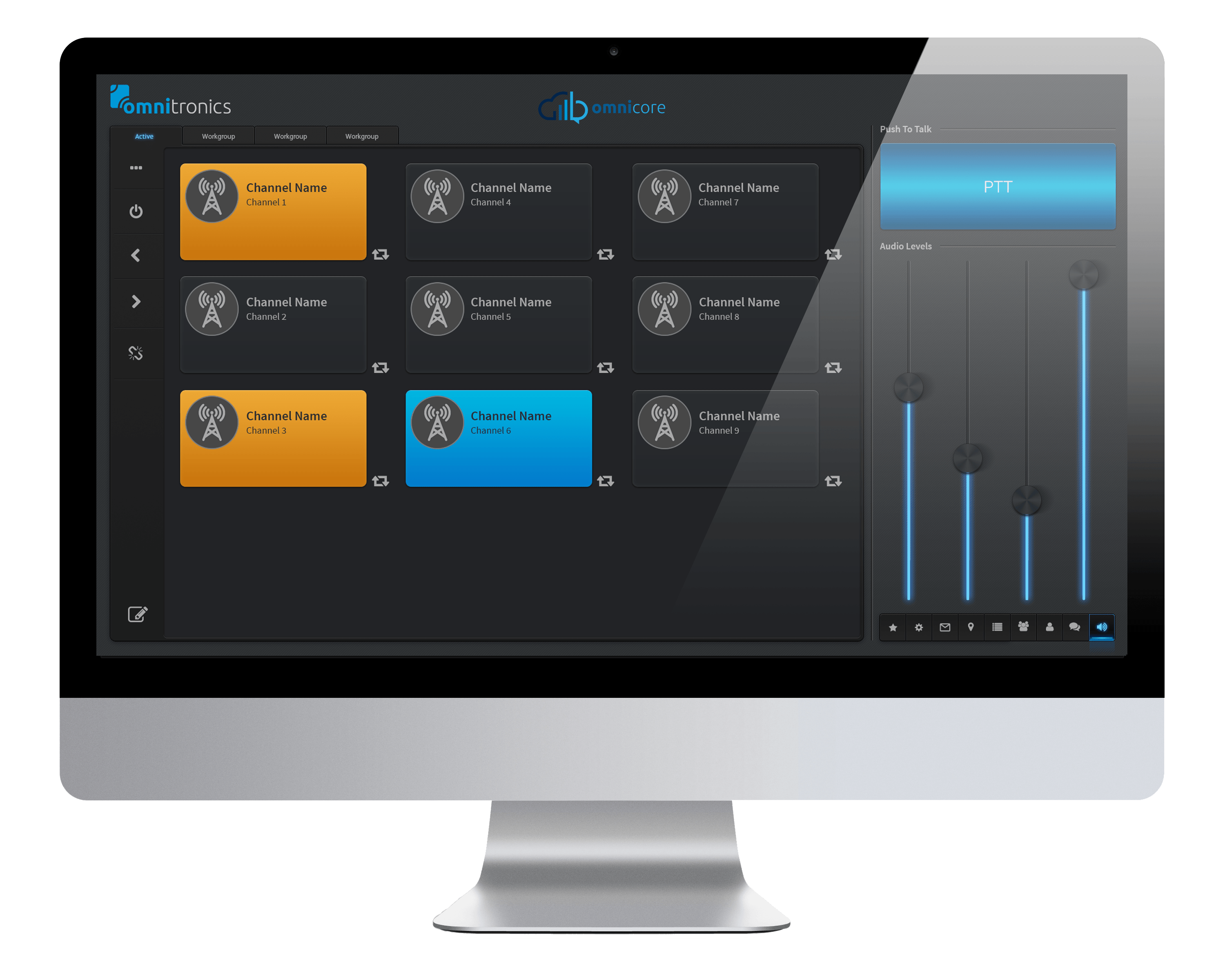 New Product
Down to the core – virtual omnicore console scales to new heights in next generation enterprise dispatch management
Determined to make their mark, the interoperability & dispatch experts launch a virtual dispatch console that is cloud, site or server deployable.
Omnitronics is proudly presenting their next generation omnicore enterprise dispatch management system. Users familiar with the DX-Altus, RediTALK-Flex or altusomni systems by Omnitronics will recognize the easy-to-use and multi-feature capabilities for mission-critical operations and enterprise alike with integration into most wireless networks on the market.
omnicore is a quantum leap in dispatch management:
For those that need peace of mind that they have a failsafe system, omnicore features redundancy at the server level and through the use of a distributed RoIP architecture.
A reporting powerhouse, the dispatch solution takes enterprise management to the next level with dashboards for system and performance as well as incident or accident reporting. Operational productivity and safety metrics are available to customers and integrators through an API.
Centralized is what
omnicore
is all about. From on-the fly configurations and scalability, to merging contacts databases into one – the centralized architecture means that all information and changes are updated and available instantly in real-time.
"We offer more than what's in the box. Just ask us" is the Omnitronics motto and they mean it. From custom engineering of industry specific functionalities to exclusive product developments for clients, they can make it happen, with more features included as standard than one may expect.
omniconnect interoperability comes included as standard, connecting people, technologies, protocols and manufacturers.
"Our engineering teams have actually outdone themselves with this one. It's really a quantum leap in both worlds: a mission-critical communications management AND enterprise reporting and analytics system. omnicore is not just a bunch of add-ons that one can buy, but dispatch management all bundled up in one centralized, reliable, easy maintenance package full of features. I am really proud that these guys managed to outshine much larger, well-known dispatch systems by simply listening to what our clients need," states Omnitronics CEO John Florenca.
omnicore will be officially launched to the Australian market at Comms Connect Melbourne and the European markets at PMRExpo in Cologne. Both events are taking place November 26-28 2019. Visit the Omni team at Comms Connect Booth 112 or PMR Tait Booth D27 for your personal demo or book it here.